UPDATE (May 1st 2021): London Esports' students have won the UK League of Legends Student Proving Grounds tournament.
You can see the full list of student players that took part in this UKEL Twitter thread.
UPDATE (April 9th 2021):
The four UK esports organisations involved in the Student Proving Grounds have been confirmed as Barrage, Resolve, London Esports and Demise.
Original article (March 28th 2021):
Today it was announced that UK League of Legends tournaments the UKEL and UKLC have teamed up with student esports bodies NSE and NUEL to launch the Student Proving Grounds.
In this opinion piece, Esports News UK editor Dom Sacco says there's never been a better time to get involved in UK League of Legends.
Turn the clocks back to 2015. The first ESL Premiership League of Legends season had just been announced, giving eight teams the chance to play against one another in weekly matches for the first time.
NUEL was five years old – and had actually established good links with the top level already. The Nottingham Bears won the NUEL LoL tournament and Riot Games flew them out to Berlin to watch the LCS.
We also had some online cups and of course physical tournaments at the likes of Insomnia, epic.LAN and even MCM Expo.
There was a path to pro. Latter ESL Prems would progress the winning team to the now-defunct EU Challenger Series qualifiers – a route that Renegades Banditos took to get to the LEC (then called the EU LCS) before rebranding to Misfits. The Worlds quarter finals even took place at Wembley later that year.
However, the scene was extremely volatile, professionalism was often overshadowed by drama and toxicity, and to be honest, the UK League of Legends esports scene was often laughed at.
Fast forward to today. There's never been so many tiers in UK League of Legends, giving talent a more straightforward path to pro.
From top to bottom, here's what we have now:
LEC
European Masters
NLC
Telia Masters
UKLC
UKEL
University Esports Masters (European tournament for students)
NUEL / NSE (university students, also including the NUEL's tournament for women)
British Esports Championships (school/college students)
Not all of these are linked to one another with relegations and promotions of course, but it shows how far we've come in the space of a few years.
The scene has had some university students good enough to participate in the UK's best leagues over the years. University players and talent like Kerberos, Synygy, Candyfloss and others built up solid LoL experience from their student days.
Now students will have even more opportunities to go from the student leagues to the upper tiers thanks to the new Student Proving Grounds.
Students ranked Diamond 4 and above can take part in the tournament, which takes place from April 25th (with six group stage games) to the grand finals on April 30th.
They will be drawn into four teams, each of which will be coached and managed by representatives from a UKLC team. Matches will be broadcast on the UKEL Twitch channel.
"Student Proving Grounds aims to put talented students on centre stage for an audience of experienced coaches and managers who have direct ties to professional and semi-professional esports organisations in the UK," the UKEL said on its website. "From this exposure, we hope to see a wider selection of student players move into the professional UK LoL scene.
"Through direct contact with professional organisation staff, as well as the exposure on Twitch, the students involved will have the opportunity to show off their skills in front of organisation staff who will be looking for new players to bring onboard in the upcoming summer splits of UKEL and UKLC.
This is a fantastic idea and puts in place some solid links between UK League of Legends esports and university level play.
While it's great for players, for those like myself out there who are passionate about UK League of Legends/esports but can't play the game to save their lives, they too should embrace this opportunity.
Maybe you're a student who has dreams of being a caster, a coach, a content creator – whatever area you can think of. Reach out to people in the scene. Talk to the UKEL, talk to DreamHack, talk to teams.
If such an ecosystem existed when I was a teenager, I would have thrown myself into it without a thought.
This announcement also expands on last month's news, that the UK will be able to field more LoL teams in the University Esports Masters, with slots from both NUEL and NSE.
The future for UK League of Legends is bright indeed, and I can't wait to see how this first Student Proving Grounds goes.
Students can sign up to the Proving Grounds here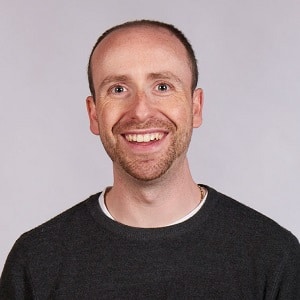 Dom is an award-winning writer who graduated from Bournemouth University with a 2:1 degree in Multi-Media Journalism in 2007.
As a long-time gamer having first picked up the NES controller in the late '80s, he has written for a range of publications including GamesTM, Nintendo Official Magazine, industry publication MCV as well as Riot Games and others. He worked as head of content for the British Esports Association up until February 2021, when he stepped back to work full-time on Esports News UK and as an esports consultant helping brands and businesses better understand the industry.