UPDATE (March 26th 2021): MNM Gaming have decided to give up their academy team slot rather than sell it for money. This means there be two UKLC promotion slots up for grabs for other teams, rather than one.
"Unfortunately we have to abide to the tournament rules and would have to sell our second UKLC spot within 30 days," MNM Gaming said on their website.
"However, abiding by the rules doesn't stop us from making our decision to forgo any monetary benefit from this second UKLC spot and give it back to the community. We believe that giving UKEL teams a fair chance to qualify is important for long term competitive integrity, player progression and the UK competitive landscape overall."
Original article (published March 25th):
The Northern League of Legends Championship (NLC), the highest-tier of LoL esports league in the UK, Ireland and Nordics (below LEC), has lost one of its UK teams this week.
MNM Gaming were relegated from the NLC after losing their matches in the Spring 2021 Relegation Series, and will now be playing in the mid-tier UK League Championship (UKLC). They lost 2-1 to Bifrost and 3-1 to Dusty.
However, because their academy side is already in the UKLC, and the rules don't allow an org to field more than one team in a specific league, MNM will have to sell their academy slot to another owner.
This has left some of the teams coming up from the lower-tier UKEL (who are looking to qualify for the UKLC via the UKLC Relegation Series) frustrated. Reason being, as MNM will be selling one of their slots, it now means there is one qualification space up for grabs instead of the usual two.
In a nutshell, the current situation is that UKEL Spring 2021 winners Lucent Esports and Viperio will be going up against the UKLC's bottom two sides, Bulldog and Demise, fighting for one spot instead of two.
To add to this, Demise Academy – who finished second in the UKEL playoffs – cannot progress to the UKLC Relegation Series, as Demise's main team will already be in the series. This is why the third-place team, Viperio, went through to relegations instead.
And, if Barrage had also been relegated from the NLC with MNM, it would mean no new teams would be able to qualify for the UKLC, as Barrage also has an academy team in the UKLC.
It's all a little confusing, and highlights some of the complications around allowing academy teams into the three tiers of UK/Northern Europe League of Legends.
UK player Eg0speed also wrote this Twitter thread.
Last summer, when it was announced that top UK League of Legends sides would be able to field academy teams in the lower-tier UKEL, the rule stated: "If at any time a main team roster is demoted from the UKLC, they will forfeit their academy's spot in the UKEL, and this spot will be available for an additional team to be promoted from the promotion/relegation tournament."
However, this is a rule for the UKEL – and not the UKLC. It highlights how the rules may be looked at and made more similar between the two leagues in the future.
UKLC and NLC are official Riot Games leagues run by DreamHack, while UKEL has its own team outside of that, but has that link with the UKLC and a relationship with DreamHack/Riot.
UKEL and DreamHack are looking into the situation.
UKEL founder and ops director, Alex 'Synygy' Winton, told Esports News UK: "I understand the frustration surrounding some of the rules regarding academy teams in the UKLC and UKEL, rest assured it will be looked into over the off-season."
DreamHack sent us the following statement:
For the orgs with first teams in the LEC and academy teams in the NLC, like Excel Esports and Fnatic, it's not a problem, but for those teams with academy sides that may flit between the different UK tiers, it can cause headaches, like we've seen above.
Could academy teams in the lower leagues be scrapped in the future? Let's wait and see what changes may be made in time for the summer season.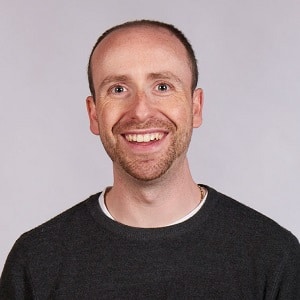 Dom is an award-winning writer who graduated from Bournemouth University with a 2:1 degree in Multi-Media Journalism in 2007.
As a long-time gamer having first picked up the NES controller in the late '80s, he has written for a range of publications including GamesTM, Nintendo Official Magazine, industry publication MCV as well as Riot Games and others. He worked as head of content for the British Esports Association up until February 2021, when he stepped back to work full-time on Esports News UK and as an esports consultant helping brands and businesses better understand the industry.