The team behind the UK Esports League (UKEL) yesterday announced that sides in higher-tier UK League of Legends esports will be able to field academy sides in the UKEL.
Back in April, the higher-tier NLC was announced, a new league for LoL teams in the UK and Northern Europe. Some of the UK teams here (MnM, Barrage and Munster) were able to field academy teams in the mid-tier UKLC.
Now, the lower-tier UKEL is also allowing teams in the UKLC (and NLC) to optionally field academy teams in its league, as long as they don't already have an academy team. There are a few other stipulations, outlined below and in the following document:
An organisation must have successfully completed one full split in the UKLC, while avoiding relegation
If at any time a main team roster is demoted from the UKLC, they will forfeit their academy's spot in the UKEL, and this spot will be available for an additional team to be promoted from the promotion/relegation tournament
An academy team cannot be promoted into the UKLC while their main roster is still competing there. If the main team is promoted to the NLC, the academy team would be permitted to play for promotion to the UKLC.
Academy players may be promoted to the main roster with no penalty, but main roster players cannot play for the academy team.
Existing academy teams (MRG, MNM and BRG) can be relegated into the UKEL and promoted back to the UKLC as long as their main roster holds a spot in the NLC.
Any academy team may be relegated out of the UKEL and lose their spot but may attempt to requalify at the next available opportunity provided their main team holds a UKLC spot.
An academy team can make it through to the UKEL by qualifying through an open qualifier tournament, as any other team world. The next one takes place on August 22nd and 23rd – there's more info here.
Quick Q&A with UKEL founder Alex 'Synygy' Winton
What happens if an academy team gets through the UKEL playoffs and plays their main team in the UKLC promos/relegations, and beats the main team?
An academy team cannot enter the promotion tournament if their main team is in the UKLC, they will play playoffs as normal but the promotion spot would pass to the next eligible team.
What if an academy team has a really good season in the UKEL, but their main team gets relegated from the UKLC? That seems harsh punishing the academy team for their main team's performances.
Yes the academy team automatically loses their spot, this is due to ERL rules where no organisation can have 2 teams in the same league. We want orgs to field academy teams provided they have the resources to do so, so it's not a decision that should be taken lightly as there are potential consequences (losing their academy spot) if the main team is relegated.
Also this rule helps to ensure that if an org is struggling and not pulling their weight, that there is opportunity for new orgs to come in and take their place.
There was some controversy when Barrage's old academy team played Barrage's main team a while back. What do you say to people who believe having two teams limits other teams as it gives existing teams more of a chance to hold more spots in the leagues
While it does give existing teams a chance to hold more spots in the league, the way in the which academy sides need to qualify is exactly the same as any other prospective organisation, so there's no bias in the system, but simply who can field the best roster in order to qualify.
I'm always open to having new up and coming organisations in the UKEL, but I also want teams who are going to work hard and put a lot of work into the league in order to further the development of the UK ecosystem.
Unfortunately due to being the lowest UK division we've had a somewhat high turnover of teams since we started, I believe that having academies will bring stability to a few of the slots while leaving plenty of space for new organisations to prove themselves.
Can both UKLC and NLC teams field academy sides in the UKEL?
UKLC and NLC teams can field academy teams in the UKEL, provided they do not already have an academy team. So you won't see any MRG Academy Academy situations happening.
The NLC rules are there simply for clarification, for example if NVision were promoted to the NLC following the ongoing Telia Masters, they would still be eligible to field an academy side.
There's some more Q&As in this Twitter thread:
You can follow the UKEL on Twitch here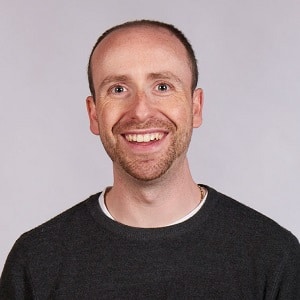 Dom is an award-winning writer who graduated from Bournemouth University with a 2:1 degree in Multi-Media Journalism in 2007.
As a long-time gamer having first picked up the NES controller in the late '80s, he has written for a range of publications including GamesTM, Nintendo Official Magazine, industry publication MCV as well as Riot Games and others. He worked as head of content for the British Esports Association up until February 2021, when he stepped back to work full-time on Esports News UK and as an esports consultant helping brands and businesses better understand the industry.