It's been a year of change for Method. As one of the biggest names in competitive World of Warcraft and one of the UK's most well-known esports organisations, 2019 was arguably their toughest year yet, with Method barely surviving following a scandal that saw most of their players leave.
But founder Scott McMillan, aka Sco, didn't want to let Method die. He implemented new staff policies including a code of conduct, and set about the huge task of rebuilding Method from the ground up.
After finishing 7th in the recent Mythic Castle Nathria Race To World First, moving into Old School Runescape and bringing on board Excel Esports co-founder Joel Holmes-Darby as Method general manager, Method are growing once again. Esports News UK's Dom Sacco asks Sco about this period of change and what's next for Method.
On the recent Race to World First and future WoW raiding ambitions
"[At the end of last year] we received over 1,000 applications from people who wanted to join the guild and had a lot of strong players apply.
I also wanted to get a core experienced officer team and that led to conversations with various groups of people including Reason Gaming. Ultimately that was a good match, so some of the core from Reason joined other strong players from the applications to form the Method guild.
Going into Shadowlands with a brand new team, we had an internal goal to break into the top 10. So finishing 7th, I was very happy with that. We had a small team too of around 23 players.
I'm now very excited for the future, this has given us a strong foundation to build upon. We took a ton of notes and things we needed to improve on for the next tier that we're starting to implement now.
We looked at how people performed this tier, having a deep dive into the logs and having conversations with the players. We're making sure the roster we're moving ahead with is the strongest possible team we can move into the next tier with. Because the goal is to get back to competing for that world first spot, and everyone in the guild should be there for that reason, so there may be some players not moving on to the next tier.
So there's always a natural turnover in players – we want to strengthen the roster in terms of size and player options."
On PVP players returning and the possibility of Echo members coming back to Method
"Whaazz and Chas are the Blizzcon championship winning 2019 team, so for them to come back and represent Method again is a very strong sign of their support towards what we're doing. So that was great to see and they've been performing exceptionally well in the AWC cups this year, they finished first in the first one and second in the second one.
On Echo, it's still early days because we announced the rebuild last October. There isn't anything immediate on the cards, but honestly, who knows what the future holds. I would be keen to pretty much work with any of the players or talent that we've worked with in the past, they're all great guys and I had a good relationship with them."
"I've known Joel for quite a long time, after Method and Excel took part in the Gfinity Elite Series. I quickly got along really well with Kieran and Joel, the two brothers from Excel and they both play World of Warcraft. I've always found him to be a great guy and thought if there was an opportunity, I would love to try and bring him into the Method organisation because I liked what I saw in terms of his work ethic and what he stands for.
We're back up to 15 staff members now and there was an opportunity to bring Joel on as general manager, and I instantly jumped on this. It's great to have him on board as part of the management team."
On Method's difficulties last year
"For me personally, it was probably the most difficult thing I've gone through in my life, for sure. It was very challenging on a mental and emotional level.
But I quickly realised after everything happened that I didn't want to give up on Method, I didn't want it to be the end chapter in Method's story.
Method has been such a big thing for 15 years or so, half my life, and I didn't want the story to end in such a negative way, and I feel there's a lot of good Method can do in the MMO and RPG communities. So it was a case of rebuilding the organisation and kicking things on again.
A lot of work has gone on in the background with our code of conduct and core values, but ultimately for me I was very steadfast in not wanting to give up on Method, even though you could say the cards were stacked against us.
Thankfully we managed to rebuild last October and I'm feeling a lot of positive sentiment behind Method's rebuild. I feel like the community does want us to succeed, I think from the recent Race To World First we surprised a lot of people with what we've done with the guild. Going into 2021 now, it's certainly looking like it's on the up and up."
On moving into Runescape and thoughts on Hearthstone
"Runescape was a natural progression for us. I originally wanted to help move World of Warcraft into the spotlight of esports and we had huge success with livestreaming the Race To World First back in 2018. We've helped a lot of players go full-time, and so moving into OSRS is a natural extension for Method.
We want to be involved in OSRS, help the community, put on events and opportunities for competitive content for players, and that's what we're doing with the PVP tournament we're planning.
I enjoy Hearthstone Battlegrounds and I know a few people in Method feel the same way. We had a couple of Hearthstone players back in 2015 or 2016, but I think there's a crossover with the World of Warcraft audience. It's not as big as MMOs and RPGs out there, but we're always looking for games [to move into]. If there's a good opportunity to help players and build the community, it might be something we look at, but no commitments at this point in time."
Check out the full Method Sco interview on YouTube here.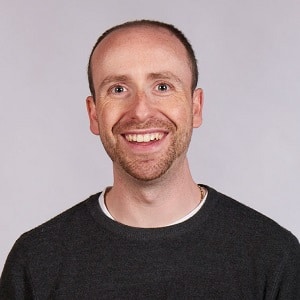 Dom is an award-winning writer who graduated from Bournemouth University with a 2:1 degree in Multi-Media Journalism in 2007.
As a long-time gamer having first picked up the NES controller in the late '80s, he has written for a range of publications including GamesTM, Nintendo Official Magazine, industry publication MCV as well as Riot Games and others. He worked as head of content for the British Esports Association up until February 2021, when he stepped back to work full-time on Esports News UK and as an esports consultant helping brands and businesses better understand the industry.