Bulldog Esports are an experienced UK esports organisation with plenty of history in League of Legends and other games. They've got off to a great start in 2021, with Bulldog qualifying for the mid-tier UKLC and winning their first two matches.
Esports News UK's Dom Sacco sits down with Bulldog Esports founder Newts to discuss his organisation's ethos, the importance of communication in esports and why running a team is so fulfilling. Check out the full video interview and some of Newts' quotes below:
On Bulldog's strong start to 2021 in UK League of Legends
It feels nice [being back in the UKLC], for a couple of reasons. We got a lot of stick last year because of our performances and because people might have thought that we were run badly and were going through all these players.
Considering how long we've been going, we've never had a situation like we did last split. I won't hang people out to dry publicly and I don't care that much as to what the outside world thinks.
But now, with this team, we set it up with team manager Evie and it was nice after everything negative that happened, there was light at the end of the tunnel. So it was a bit of a relief!
On once running his organisation while on duty in Afghanistan back in 2014!
I'm in the Army Air Corps and the majority of it is spent working around the Apache Attack Helicopter. I've done comms, mission planning, training, and now I'm moving into regimental ops.
At one point, I actually ran Bulldog from Afghanistan! It was my last tour and during Bulldog's fledgling stage. You'd get a 30-minute phone card, so I'd ring my wife but I tried to keep five minutes at the end to call Neil back in the UK and ask him to do things etc.
It makes me laugh when you hear people saying they don't have the time to do things. I've run the org from the field!
On not having a coach this split
Our reason for not having a coach is we get on so well, and there weren't many coaches left, so the risk of bringing someone in from the outside, in a position of authority to some extent, could mess up what we have going on.
I was a bit skeptical about it, but the team self-learning… they want to do it. They want to do the VoD reviews, they're talking about what they're doing and improving. I think it'd be silly to mess that up.
It might take a bit longer to get to the solution, but they're working it out themselves and they all accept it, because it's their answer, they own it. They're always self motivated and on time. So at the minute it's been doing okay.
On toxicity and how we can improve UK esports
I have hope. You'll always have bad elements in society, but if we let people know it's not acceptable, not liking tweets when people are bullying or borderline attacking people, let's not give them that attention and hope they do something else.
How sad is it to sit there and abuse people in the chat and watching a game you think is rubbish? Go and do something else with your life, don't bring other people down.
For esports to improve, we all need to be a bit better. We need to make something that people want to be a part of.
Check out the full Bulldog Esports Newts interview on YouTube here.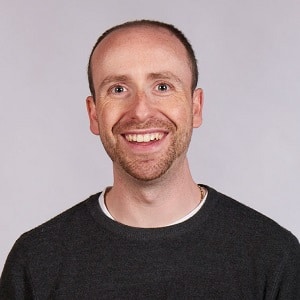 Dom is an award-winning writer who graduated from Bournemouth University with a 2:1 degree in Multi-Media Journalism in 2007.
As a long-time gamer having first picked up the NES controller in the late '80s, he has written for a range of publications including GamesTM, Nintendo Official Magazine, industry publication MCV as well as Riot Games and others. He worked as head of content for the British Esports Association up until February 2021, when he stepped back to work full-time on Esports News UK and as an esports consultant helping brands and businesses better understand the industry.