Daniel 'Dan' Hockley is one of the UK's most exciting junglers in League of Legends.
Having built up solid experience over the years, most recently with Fnatic Rising where he picked up four back-to-back titles, he's now signed to Excel Esports and will be playing in the top tier of the LEC, replacing Caedrel.
What are his thoughts on joining Excel, playing in the LEC and the current state of League? Dom Sacco asks Dan in this interview.
Congratulations on your move to Excel and step up from the NLC to the LEC. How does it feel to know you'll be playing in the LEC?
I'm really excited to finally get the chance to play in the LEC, it's been a long time coming and I'm looking forward to showing what I'm capable of at this level.
Did you have any other offers from other teams? What made you choose Excel?
I had other LEC offers, but I decided to go with Excel. I heard great things about Fabian [Broich, Excel head of performance], the environment and their focus on improving outside of the game through sleep, nutrition and physical activity.
Also, I wanted to work with [Excel head coach] Youngbuck again after our time at Fnatic together. It was these two factors that placed Excel higher on my list than the other opportunities that I had.
When you look back on your time with Fnatic Rising, what were your memorable moments and how would you say you learnt and improved with them?
Since all three splits that I played with Fnatic Rising were online, it's hard to pick out a particular moment.
However, a highlight had to be going to EU Masters Playoffs in Spring 2019. With regards to what I learnt, it would be how to be a commanding leader.
Excel came very close to reaching the LEC playoffs in the last split and I know it's their goal to do that and reach Worlds. You must have been confident of them doing so in joining Excel. Do you think they deserved to qualify last split? How confident are you that it can be done with the team in place now?
I see Excel as an organisation which is steadily improving split on split. I do believe they were unfortunate to not make it last split.
Heading into the 2021 season with the changes they have made this offseason, I hope that I can help Excel make its first LEC playoffs!
Tell us about your teammates and coaches, have you had much time to settle in with them and what do you think of the team?
I have been working with the coaching staff the majority of the offseason already, both in soloq and working on fixing my routine so that I'm ready for when we move to Berlin.
I have also worked with Youngbuck and Tore previously so it's really nice to back with them. So far the team has been working together for only 4 days [at the time of the interview] but already we have some good banter.
There has been some criticism of both Excel and also yourself on Reddit recently. Do you listen to criticism like this, do you think this criticism is fair or unwarranted?
I have read the Reddit threads and seen some positive and negative comments.
I would say most of the comments are so uninformed that I couldn't learn anything from them even if I wanted to.
You've been playing League esports for a good six years or so now, so you must feel ready for the LEC now, is that fair to say? Have you felt ready for a while?
To be honest I have felt ready for around five years now, but it's all about having the right opportunity come along.
What are your thoughts on Season 11 and the item changes in the game so far, particularly in the jungle? What kind of meta do you think we'll see in season 11?
I think the item changes are definitely interesting, everyone is still figuring out the best items and there are still some interesting builds appearing.
I think the jungle meta will be pretty similar to what we saw at the end of season 10, so a more farm-heavy style than previous seasons.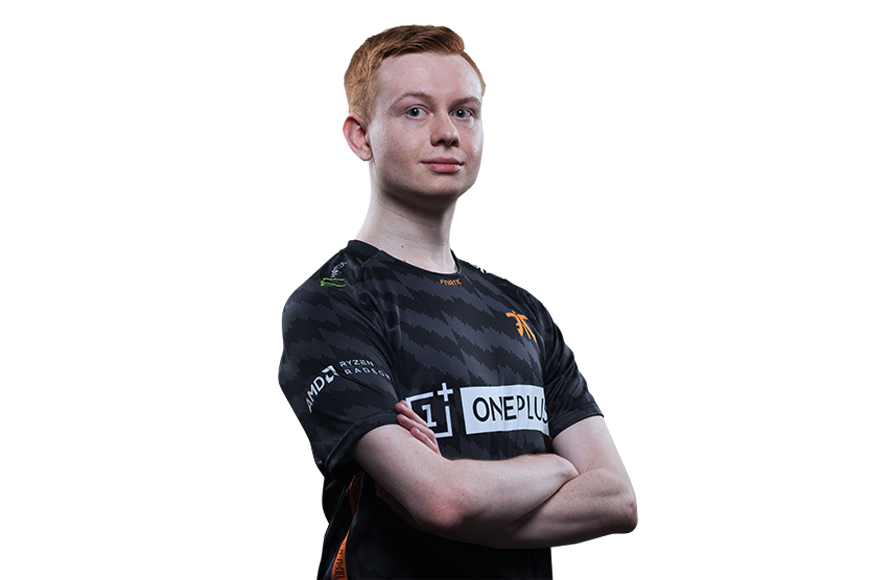 Who are you most looking forward to playing in the LEC, which teams/players and why?
I would say I'm most looking forward to playing vs my old Fnatic teammates.
But if I had to choose just one of them I would say that I'm most looking forward to playing against Hyli. I have only ever played alongside Hyli in UOL and Fnatic and he's such a creative player. I think it would be a real challenge to play against him.
As a fellow Gooner, how will you ever cope with being part of an organisation that has Spurs player Dele Alli as an Excel ambassador?
If I had known this before signing with Excel, I might have had to reconsider (laughs).
Although, seriously, I think it's insane that esports manages to attract such high profile attention and, hopefully, these sort of partnerships will enable esports as a whole to develop more.
What do you think of this chant I came up with for you? Do you think this will catch on in the Twitch chat?
I love it! Hopefully, I won't end up on the bench like Özil though.
What are your personal goals over the next few years?
My primary goal, for now, is to improve my lifestyle outside of the game and focus on establishing myself in the LEC. I haven't really thought too hard beyond that for now.
However, I would like to go to Worlds again. The experience I had in 2019 was amazing.
You can follow Dan and Excel Esports on Twitter here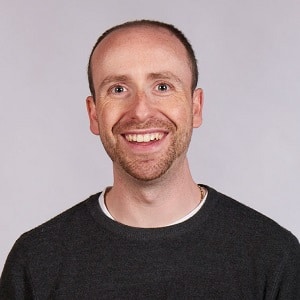 Dom is an award-winning writer who graduated from Bournemouth University with a 2:1 degree in Multi-Media Journalism in 2007.
As a long-time gamer having first picked up the NES controller in the late '80s, he has written for a range of publications including GamesTM, Nintendo Official Magazine, industry publication MCV as well as Riot Games and others. He worked as head of content for the British Esports Association up until February 2021, when he stepped back to work full-time on Esports News UK and as an esports consultant helping brands and businesses better understand the industry.