UPDATE (November 19th 2020): We've updated this article following Excel's publication of its first whitepaper and its reveal that Dele Alli has joined as an ambassador. Article first published on November 12th.
UK-based esports organisation Excel has unveiled a new brand update, featuring a revised logo, merch and ethos.
Esports News UK editor Dom Sacco outlines the changes.
The update signifies the next stage of Excel's expansion and its vision, dubbed 'The Power of Better', focusing on three core values: aspiration, unity and boldness.
This represents 'a commitment to improve' in everything it does and to use its platform to have a positive impact on the gaming and esports community.
Excel head of marketing, Milly Preston, said 'The Power of Better' is anchored on two core principles: the belief that improvement never stops – whether you're part of an organisation or as an individual, you can be better tomorrow than you are today – and aims to challenge the status quo in the world of esports.
'More titles and trophies'
As part of this updated ethos, Excel said it wants to secure more trophies in esports and expand into other titles beyond those it currently operates in: League of Legends and Fortnite.
Speaking to Esports News UK at a briefing with other members of the press, Excel co-founder and chief gaming officer Kieran Holmes-Darby spoke about investing in coaching staff to push towards that next level.
"Results do count and we strive to be better, we want more trophies and we want to win," he said.
"We will also expand into more game titles. We take a very data-driven approach to game titles and ecosystems and do our own internal evaluations within them, and we look at business models. It's a stringent process."
The new logo
Excel's new logo will retain the 'X' and 'L' widely used and recognised by Excel fans, but the design has been simplified.
Excel says the forward arrow in the X 'embodies the brand's forward-thinking approach as well as the dynamic world of gaming'.
Robin McCammon, chief commercial officer at Excel, explained: "The logo is easily identifiable, embodies the brand's forward-thinking approach and ensures we remain authentic and true to our roots.
"It has a dynamic colour palette, moving away from navy and orange, reflecting our creativity, change and ambition."
Milly Preston added: "We did a lot of research [for the logo], we looked at endemic brands and brands outside of the space that we really liked. There's lots of cartoony styles in the space and we felt that's not a direction we want to go in.
"We looked at major brands like Nike, Adidas and Apple: what was it about them that made them strong? The shape of the logo is more important in some ways than colours. Our logo is a symbol of that always improving mindset, always moving forward."
Dele Alli joins as ambassador
Excel has also announced that Tottenham Hotspur footballer and gaming enthusiast Dele Alli has signed a long-term partnership with the team to become its first ever global ambassador.
The partnership 'unites Excel's and Dele's shared values including the importance of performance, their passion for gaming and looks to further bridge the gap between sports and competitive gaming'.
"Everyone who knows me knows my biggest passion outside of football is gaming and after becoming increasingly involved in the industry over the past few years, it seemed like joining forces with an esports team was a natural step for me to take," Dele said.
"What drew me to Excel was the fact it's the biggest British esports brand in the country and competes at the top level of esports but as well as this, I love the fact the brand was born out of a passion for gaming and the values it upholds."
When asked by Esports News UK whether Excel may bring other ambassadors on in the future, Kieran Holmes-Darby replied: "The person we're announcing is very cool. They're not necessarily native to our industry but a gamer through and through.
"We're keen to collaborate with people and brands that fit our brand well and buy into our brand story, this person definitely does that. We're not shutting the flood gates, we'll bring more ambassadors on board that make sense for us."
New website and merch
Excel has given its website an overhaul, as well as its merch line.
The website will act as a digital destination for fans, the centerpoint where the community can stay up to date with the latest Excel news. It will also incorporate a shop with new merch ranges.
The website will be found at xl.gg and the merch store at xl.gg/shop
Introducing the 'Gaming for Better' whitepaper series
Excel began its journey of improvement by creating the 'Performance Playbook', which focuses on the holistic development of its players both physiologically and psychologically.
Then there's the 'Pyramid of Success', a philosophy for engineering improved levels of performance that underpinned by its values and beliefs of trust, respect, dedication, discipline and creating good habits.
Excel has now revealed the launch of the 'Gaming for Better' whitepaper series for gamers, with the first one created by Excel's head of performance and sports psychology expert Fabian Broich.
This looks at the importance of physical exercise and wellbeing, and contains tips gamers can use to look after themselves.
The whitepaper, published today, explores the common injuries experienced by gamers. It also aims to provide advice on how to improve individual performance and become healthier, by focusing on physical activity, lifestyle balance and creating positive habits.
Wouter on the changes being 'more than just a brand update'
Wouter Sleijffers, CEO, at Excel, commented on the changes: "At Excel we have unlimited ambitions in the games we compete in, what we want to become as a team and as a brand. It's now time for us to take our next step to grow as a globally recognised, respected and loved competitive gaming brand from Britain.
"This step is more than just a visual update, it's our belief in our vision for ourselves, our talent, our community and our culture. We believe that too many try to copy each other, vying to be competitive or lifestyle without further meaning.
"Today, we will start our journey of The Power of Better with passion, professionalism, performance and purpose. This is more than just a brand update, it is Excel's promise to be better every day and make our contribution to the future of competitive gaming."
Kieran's brand manifesto
Lastly, there was something from Excel's press briefing not mentioned in the press release, and we'd like to highlight it here.
Kieran Holmes-Darby outlined Excel's revised brand manifesto. It is as follows:
If you're not pushing beyond the win, getting up after the fall, always fighting to improve.
Then you've lost before you began.
Those who say it's your best don't know what's possible.
We become stronger, greater, better. Improving in our play, in our life, in our world.
Going beyond winning. Always.
Make a difference in everything you do.
We are Excel – the Power of Better.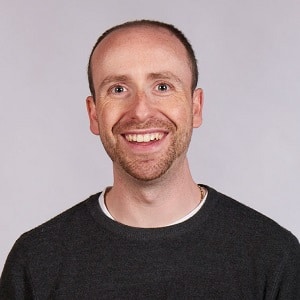 Dom is an award-winning writer who graduated from Bournemouth University with a 2:1 degree in Multi-Media Journalism in 2007.
As a long-time gamer having first picked up the NES controller in the late '80s, he has written for a range of publications including GamesTM, Nintendo Official Magazine, industry publication MCV as well as Riot Games and others. He worked as head of content for the British Esports Association up until February 2021, when he stepped back to work full-time on Esports News UK and as an esports consultant helping brands and businesses better understand the industry.