It's official: Riot Games has begun work on an MMO (Massively Multiplayer Online) game.
Greg Street, aka Ghostcrawler, VP of IP and Entertainment at Riot Games, posted on Twitter confirming Riot is now hiring for the project:
It is an MMO

— Greg Street (@Ghostcrawler) December 18, 2020
Greg was formerly Lead Systems Designer for World of Warcraft with Blizzard Entertainment, so obviously comes with pedigree in the MMO space.
He joined Riot in early 2014 as Lead Games Designer and worked his way up through various roles to his current position in October 2019. He now oversees League of Legends intellectual property, its third-party developer programme Riot Forge and upcoming animated release, Arcane.
Riot recently announced that upcoming Forge title Ruined King: A League of Legends Story will launch in Q1 2021.
The community reacted with excitement to Greg's post and the news that a Riot Games MMO is coming, including views from prominent WoW streamer Asmongold.
Don't you play games with me Greg

I'm nervous but I'm quite excited

— Zack (@Asmongold) December 18, 2020
Riot previously brought across some Hearthstone content creators to help promote the launch of its card game, Legends of Runeterra, last year.
So it's likely many WoW content creators and players will be looking to the game with anticipation.
While Riot didn't explicitly say this is a League of Legends MMO, League is of course Riot's main IP, so it's incredibly likely it will be a LoL MMO.
We'll keep you posted with further news on the MMO in the future.
'If anyone can truly challenge WoW, it's Riot'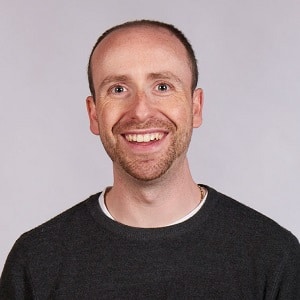 Esports News UK and long-time WoW and LoL player Dom Sacco shares his views on the announcement
This news is Massive (ahem).
The idea of a League of Legends MMO has been floated in the past a few times, and rumours have circulated.
Still, this morning's confirmation is super exciting.
World of Warcraft has dominated the MMO market for so long now, and despite some competition here and there (Final Fantasy seems to be the closest competitor overall), it's still regarded as one of, if not the best MMO out there.
I think the League of Legends MMO is great news for gamers, it will give them another option and a world that looks like it could one day rival Azeroth in terms of scope and lore.
If anyone can challenge WoW and Blizzard Entertainment, it's Riot Games. They've already capitalised in the MOBA space when Blizzard acted way too late with development of Heroes of the Storm.
Signs of an MMO have been there – Riot has been growing League of Legends lore and exploring stories in the world of Runeterra for a few years now. They released a book on lore last year, they have comics, online stories at Universe of Legends and more.
At its core, the League of Legends base game is a simple but effective MOBA. But the LoL IP is evolving past that rapidly. New champions in League have a backstory, their involvement in the lore is thought out – and we can expect that to continue now that there's a LoL MMO on the way.
The real challenge Riot has is down to character creation and avatars. WoW is pretty simple in terms of its races. When vanilla launched back in 2004 (that makes me feel very old), there were eight races. You want to roll an orc warrior, go do it, you want to play a night elf hunter, sure.
League of Legends has so many races I've lost count. Beyond humans and yordles, which make up a lot of the characters, there are many, many others, from dragons to demons, beasts, spirits, void creatures and lots more.
There are more than 150 champions in LoL today. So Riot will certainly have a challenge in terms of keeping players happy and allowing them to have the avatar they want, while keeping development realistic and not adding too many options from day one.
Regardless, I look forward to seeing what Riot does with the LoL MMO. Now, I have a few years to free up my spare time so I can actually play it. I don't suppose anyone wants to adopt three kids?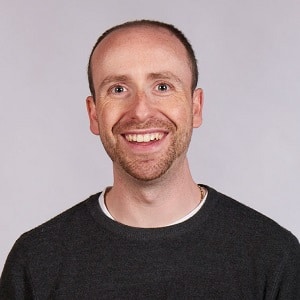 Dom is an award-winning writer who graduated from Bournemouth University with a 2:1 degree in Multi-Media Journalism in 2007.
As a long-time gamer having first picked up the NES controller in the late '80s, he has written for a range of publications including GamesTM, Nintendo Official Magazine, industry publication MCV as well as Riot Games and others. He worked as head of content for the British Esports Association up until February 2021, when he stepped back to work full-time on Esports News UK and as an esports consultant helping brands and businesses better understand the industry.