The captain of the winning team in the NUEL's League of Legends Women's University tournament has encouraged other women to step forward and help grow the community.
Elisabetta Mainwaring led Derby's Pyjama Guardians from the University of Derby to a 2-0 victory against mixed roster Team Solo Lose Worlds in the final last week.
The 20-year-old law student and ADC player – who first started playing League of Legends in 2010 – told Esports News UK: "Unfortunately women do face quite a lot of abuse playing video games online, in my personal experience.
"So I think tournaments like this create a really good sense of community where women can empower other women and encourage each other to play video games – and we can thrive together.
"I think it's time for women to come together and just encourage each other to play games, because it's 2020 now. Everything's changing and I think that once everybody has caught up with the fact that we're all equal, I think we'll be improving and getting better."
Derby's Pyjama Guardians' roster was a mix of Gold to Diamond players, as was their opponents Team Solo Lose Worlds. Derby's roster was as follows:
Lioness (Sandra, top, Platinum 4)
Cat Girl Trez (Georgia, jungle, Diamond 3)
BayIsland (Tara, mid, Gold 4)
Elisabetta (ADC, Platinum 4)
Eleadora (support, Diamond 4)
Elisabetta went 11/0/6 as Kai'Sa in game one, but spoke modestly to Esports News UK about her team's performance.
"Honestly it feels amazing to win, we didn't expect to come this far in the tournament, but all in all, it was a great tournament and a great way to find friends," Elisabetta added.
"We expected the final to be really difficult. We played against the runners-up before and it was a very close game. They're a very good team and were actually a higher seed than us. And so them winning was to be expected. But we worked around that by doing our research.
"We knew that, okay, maybe our mechanics aren't better than them and we might not be better players, but we might be able to win on draft. So we did a bit of research on our picks and bans. And that's how we pretty much executed it.
"And that first game where we went 25-7, I went 11-0 and really surprised myself. So yeah, I was very happy with my performance in that game."
16 teams took part in the tournament overall, with a mix of League of Legends-themed names and impressive puns, including the side known as Athene's Unholy Grills.
Around 100 women signed up to take part, including a few from the regular League of Legends tournaments such as the UKLC.
Casters included Viperoon, Melody, Carmeline and KacZka, with producer Hollz and creative director Natacha Jones also heavily involved in the event.
Natacha told Esports News UK: "Our objective for this tournament was to provide a safe and welcoming competitive environment for all fem students, especially those who would not normally take part in our tournaments.
"It is not our intention to segregate genders in competition, but to provide additional opportunities for femme-identifying students.
"As such, we welcome students of all genders in the other tournament on Wednesdays, and we ran the women's tournament on a different day to encourage participation in both. However, 60% of those who took part in the women's tournament didn't take part in the other tournament.
"Therefore, we think we're making progress towards our objective (of giving opportunities to people who wouldn't otherwise take part). We hope to run a women's league again in spring 2021!"
You can watch the final back on the NUEL Twitch channel here
'There needs to be more initiatives like this getting women into esports at the grassroots level'
Geomancy, the NUEL League of Legends product manager, Barrage UKLC team manager and third-year student at the University of Warwick, speaks about the importance of the tournament and what it was like running it.
"We initially got into a few discussions with Women in Games on how to get more women into the university esports societies. And we noticed that like 50% of people who play video games are women and 32% of the viewer base are women as well.
But some people have estimated that the amount of women players are about 5%, which shouldn't be the case if 50% of people playing are women, They thought that number should be a lot higher for the amount of competitive esports players as well.
There can be many reasons for this, but we felt like it would be best for us to put on a tournament to get more people into a sort of safe space for them to play in the competitive scene. And then hopefully they can then go on to play in our regular tournament as well, and into other tournaments and other tiers, too.
These sort of initiatives are needed because, you know, some women don't have the privilege of feeling confident enough to walk up to a mainly male-dominated area or space, and get involved with it.
The process of making the teams was quite hard because I was limited in the roles and the ranks, but I tried to do it as fair as possible and make it so that each team would include people from a similar university or area, and have a similar rank as well. Cause you know, if the tournament's done, they can potentially play solo queue or like normal games together and enjoy themselves.
I was extremely pleased with the number of sign-ups and reaction to the tournament was really positive.
I will definitely push to have this again and want to have it as a regular thing, because I've seen first hand what a positive experience it's been for the players and those involved."
You can follow Geomancy, Elisabetta and the NUEL on Twitter here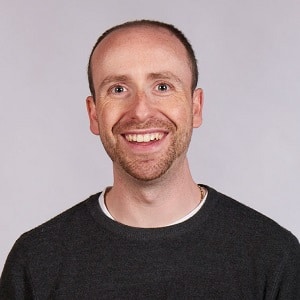 Dom is an award-winning writer who graduated from Bournemouth University with a 2:1 degree in Multi-Media Journalism in 2007.
As a long-time gamer having first picked up the NES controller in the late '80s, he has written for a range of publications including GamesTM, Nintendo Official Magazine, industry publication MCV as well as Riot Games and others. He worked as head of content for the British Esports Association up until February 2021, when he stepped back to work full-time on Esports News UK and as an esports consultant helping brands and businesses better understand the industry.