Esports News UK editor Dom Sacco pretends to be young again by reviewing All Out, the new EP by League of Legends' fictitious pop group K/DA
"What are you listening to?" my wife says as she comes downstairs and sits next to me on the sofa, sipping her tea.
"That sounds terrible."
Don't worry reader, she's wrong on this occasion. K/DA's core audience is probably not that mid-30s demographic, anyway, unless you're already a big League of Legends fan like me. But still, even if you're an older solo queue player, you probably wouldn't go out of your way to listen to this EP.
But I did. Because I'm a geek. Because I haven't grown up. Because I tend to obsess over things that I like, things that are fresh and different and jump out at me.
And I'm glad I did. Just like I have no shame in admitting I like listening to Britney Spears or Katy Perry, when I'm not listening to metal or punk rock or JME or whatever the hell I fancy, I have no shame in listening to K/DA either.
I'm surprised there aren't more fictitious bands out there to be honest. Gorillaz' self-titled album was one of the first I bought back in 2001 and, while it didn't blow me away, I loved the novelty of it. The idea that band members could be 'created', all with their own personalities and instruments and styles, was interesting to teenage me.
Well, it was far more interesting to me than actual pop bands being manufactured, as they have done on Pop Idol and The X Factor over the years, anyway.
Fast forward a few decades and music has gradually played a larger role in video games. From the Tony Hawk's soundtrack to Guitar Hero, DDR, songs on the radio in GTA, artists like Bring Me the Horizon being brought in to produce work for Death Stranding, music in games is a bigger deal now.
I have always been impressed by Riot Games' approach to music. From 'Warriors' by Imagine Dragons to the Pentakill rock albums, the annual World Championship songs, the champion themes and soundtracks they've put out over the years, all for free. It keeps the players engaged with the world of League of Legends, it's a nice extra freebie and it's exciting.
But when K/DA came along a few years ago, I think I rolled my eyes when I first saw the music video to Pop/Stars. What was this? Ahri in a music video, dancing in a laundrette? The choreography of the four singers, all in sync with one another… I wasn't sure about the whole thing.
This wasn't Imagine Dragons. This wasn't Pentakill. And it was not my kind of music. Was it? I don't think I could name a single K-pop artist, though I do like a bit of dance, and even pop now and then. Nah, not my cup of tea.
But then something unexpected happened. I watched the video a few more times. The song kind of grew on me. I started playing Evelynn a few months after the song was released – and she soon became my main champion.
This made me appreciate the song and the music video even more. The way Eve disappears into her shadow form during Akali's rap scene, the way Riot translated this group into in-game skins.
I soon wanted more.
It may have been a two-year wait to get More, but it was worth it.
I listened to The Baddest so much when it was released back in August, I almost grew sick of it. Then when More dropped the other week, I liked it even more (puns intended).
I actually think More is my favourite K/DA track out of them all: it's infectious, the subtly rising basslines are addictive, the hook is catchy and the opening Akali rap sets the scene perfectly.
These songs feel slightly different to Pop/Stars, but it comes across like a bit of a natural evolution, like those involved in producing K/DA's music have found their sound and style more since 2018.
Then there are the other tracks on the All Out EP. Villain feels like it's straight out of a modern Britney album honestly. It started out well for me, then I felt the rest was a bit forgettable, but after a few more listens it really grew on me.
This is Evelynn's song. The word Villain is like saying her name. And I love how the song shows the two sides to Eve: her deceptive, more human-looking form, and then her true demonic side.
Drum Go Dum is a marching, up-tempo affair – an energetic track with lines that would be at home in a nightclub – with a cool DnB-style climax.
I'll Show You is much more of a poppy number. This track definitely feels more Seraphine than the others, it has a bright uplifting chorus. And while I can see this has been well received on social media so far, it's not really for me. I think I'll stick to the Mores and the Baddests.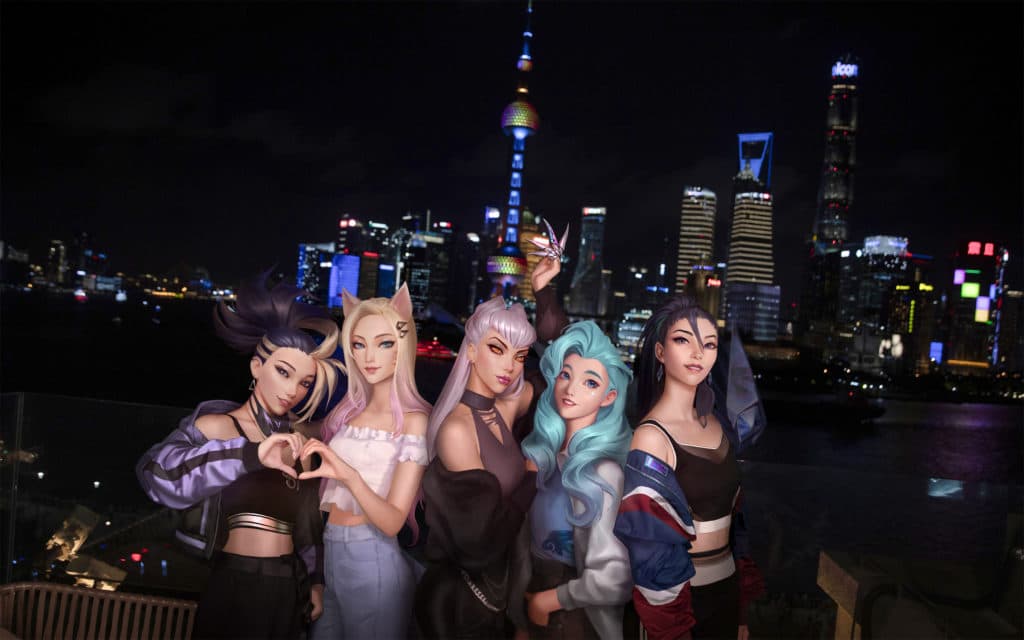 I couldn't write a review without mentioning the real world talent behind this, of course. Miyeon and Soyeon of K-pop group (G)I-DLE make an appearance, as do the likes of Bea Miller, Wolftyla Jaira Burns, Lexie Liu and even Kim Petras on Villain.
Aluna, Bekuh Boom, Annika Wells and Twice members Jihyo, Nayeon, Sana, and Chaeyoung also get involved. I'm a biased Eve main, but for me Madison Beer is still the stand-out voice.
Shoutout to Toa Dunn, Head of Riot Music Group, and his teams too. And I love what the voice artists have done with these little spoken intros to some of the songs off the EP.
The first half of this EP is excellent, the second half not so much, and I would've liked to have seen Pop/Stars tagged on at the end, or maybe a remixed version added. But these are only minor grumbles from me.
Overall, All Out is an impressive EP. Production quality is high, this is polished and clean yet it somehow still feels raw and dirty around the edges, and I like that. As someone who has created music and has listened to his fair share of records over the years, it's definitely not something that's easily done without sounding bad.
But All Out doesn't sound bad at all. It's sumptuous, it's unique, it's tasty. Even my three-year-old likes it.
But I'm still left wanting More.
K/DA full-length album and new Pentakill record next, plz Rito.
⭐⭐⭐⭐
K/DA All Out is available now on YouTube, Spotify and Apple Music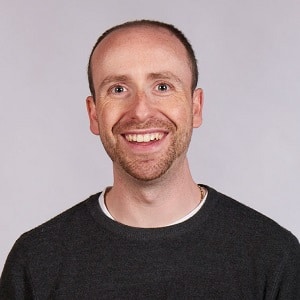 Dom is an award-winning writer who graduated from Bournemouth University with a 2:1 degree in Multi-Media Journalism in 2007.
As a long-time gamer having first picked up the NES controller in the late '80s, he has written for a range of publications including GamesTM, Nintendo Official Magazine, industry publication MCV as well as Riot Games and others. He worked as head of content for the British Esports Association up until February 2021, when he stepped back to work full-time on Esports News UK and as an esports consultant helping brands and businesses better understand the industry.