Article contains affiliate link
Andrew Henderson suffered a serious leg injury at age 16, before going on to become one of the world's best freestyle footballers.
Now, he's on new gaming platform Bast where fans can play against him online. But what's his history in gaming and freestyle and how did his career lead him to collabs with Ronaldo, Messi and more? Dominic Sacco asks him in this interview.
Please tell us about yourself and how you got into freestyle football.
I grew up in Cornwall, now live in London. I have always played sport and played some many different sports growing up. I played rugby for 10 years before at the age of 16 having an horrific leg injury, where I got told by the doctors that it was possible that I would never be able to walk again, let alone play any sport again.
I got 10 metal screws and a metal plate inserted into my left leg as I broke multiple bones in multiple places but still made a full recovery.
During the rehab process I was so bored of not being able to be active so I started trying to balance a football on my head after seeing some TV ads of players doing it. I learnt the head stall skill and then wanted to learn more skills.
Freestyle helped me get back on my feet and it gave me motivation to help me through the rehab process which all in all was a very depressing time.
Learning new skills gave me a lot of confidence and self-satisfaction, although that is a temporary feeling as I am never fully satisfied and always see room for improvement. I think this is because I look for harder challenges ahead. That is the mentality I have always had from an early age but overcoming the adversity of the injury made me even more determined to push for my goal of becoming a world champion in a sport that I loved.
What are your top achievements and how are you transitioning to a different role now?
In 2011 I became the youngest world champion in our sport. I later went on to become the 5 times world champion and 8 times UK champion, which is why many have labelled me as the greatest of all time in the sport of freestyle football.
I practiced at times for 10 hours straight on the way to becoming the best. It was never easy, but the more skills you develop the more you can express yourself and have fun, so it was overall – although very stressful – an enjoyable experience.
I have now retired from the sport of freestyle football and am focusing on my career as a social media influencer, businessman, freestyle football coach and mixed martial arts fighter.
How much of a gamer are you? How did you first get into gaming?
My dad bought a PS1 the day it came out and I used to play it a bit as a kid and absolutely loved it! Now have a PS4 which I play during my down time. I have always loved the original PS1 games such as crash bandicoot, THPS1-3, FIFA and Tekken etc and played a lot of GTA.
I now play the remastered THPS1+2 , Call of Duty Warzone, UFC, FIFA 21 and the new Crash Bandicoot game as well as Tekken 7 online.
Tell us about why you got involved with BAST. What are your goals and aims here?
BAST is a new gaming platform which allows us to connect with fans and gamers directly. Gamers are able to compete against personalities in games including Call Of Duty, FIFA 20 and UFC 3.
I got involved with BAST because I have been challenged a lot from my fans online who think that they can beat me in FIFA and UFC mostly. I think that they are probably right – but I am always up for a challenge! BAST is the only marketplace available online to facilitate that!
Do you think platforms like BAST will flourish given that so many people are stuck indoors in the current situation?
Definitely, now's a perfect time. For me too it is the perfect time as I'm no longer travelling around the world for freestyle football performances and commercials, so I have more time to game!
Esports has risen in popularity since lockdown, with events like the ePremier League and F1 Esports Series drawing non-gamers to watch them. Have you watched any of these and what are your views on the world of gaming and its rise in popularity?
I think it is fantastic. It changes the way gamers are viewed and it has turned procrastination into productivity for many. I think it is mad how good gamers are getting now! So impressive. I really like the esports wave and would love to join a esports team.
What are your views on esports? Are there any other games or tournaments or teams you watch in particular?
The modern tech mixed with the skills level is so fascinating – I sometimes end up watching it for hours and hours.
What's been your most memorable moment, or moments, in freestyle football? Which achievements stand out to you?
5 times world champion, multiple Guinness world record holder, 8 times UK champion. Standing ovation from Royalty (Prince Charles, Prince Harry), Ident for Sky Sports for 3 years in a row, character in FIFA Street and other console games, choreographed skills for award winning commercials with Athletes such as Cristiano Ronaldo, Dwayne Wade, Neymar Jr, Anthony Joshua, Lionel Messi and Cafu etc.
Which football team do you support and why?
I don't support a team. I support the players that I get on with well and want them to succeed!
The BAST line-up includes a mix of talent. Have you met them or played against any of them on the pitch and with the controller?
I have skilled with Akinfenwa before when working on a project with the NFL. I'm hugely excited about BAST and can't wait to compete against fans on the platform.
Henderson was speaking at the launch of BAST, the new gaming platform bringing gamers into direct competition with celebrities. Visit www.bast.gg for more info
Article contains affiliate link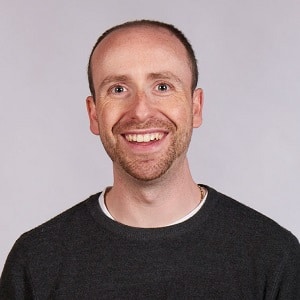 Dom is an award-winning writer who graduated from Bournemouth University with a 2:1 degree in Multi-Media Journalism in 2007.
As a long-time gamer having first picked up the NES controller in the late '80s, he has written for a range of publications including GamesTM, Nintendo Official Magazine, industry publication MCV as well as Riot Games and others. He worked as head of content for the British Esports Association up until February 2021, when he stepped back to work full-time on Esports News UK and as an esports consultant helping brands and businesses better understand the industry.