Esports News UK editor Dom Sacco shares his opinion on Barrage Esports having a second team competing for the UKLC League of Legends relegation spot that their first team is trying to defend.
Ah, UK League of Legends drama, it's been a while.
Those of you on Twitter who follow the scene will no doubt have seen some of the comments about this. If not, here you go, get up to speed:
Barrage Esports, an organisation competing in the UK League of Legends tournament (the UKLC), finished last in the most recent split. Along with eighth-placed Nvision Esports, they will now be taking part in the promotion/relegation tournament.
Here, they will face four other sides:
Wait, wait?
Yes, that's right – Barrage could be playing against their B-team for a spot in the UKLC, giving the org an extra chance at qualifying for the next UKLC.
From what I understand, organisers Riot UK/LVP are fine with this, though they have not yet responded to my request for comment. Here's how some of the community reacted on Twitter:
You can see the full tournament brackets here.
From what I can see, this does not break the Forge of Champions rules.
Under the slot ownership section, the rules (taken from the FoC website) state: "When a team is registered in a Forge of Champions tournament, in order to make any decision about team ownership, decision power will be assigned among the registered people in the LVP team profile as follows:
The registered "Team Manager" holds 40% decision power
The remaining 60% is divided among the people registered as "Players". To make any decision, at least 50% decision power is needed. When referring to Premiership teams, ownership and slot decisions are held by the organization. In the context of these regulations, "ownership" refers to the right to participate in a slot; it does not grant property rights in any sense"
So, can you blame Barrage for doing this? Their aim is to protect their UKLC spot, and honestly I'm surprised other teams haven't done this in the past.
But is it right? Is it fair? That's another point, and one that lies with the organisers. By the above rules and Beeley's comment, is there anything to stop a UKLC team putting together a handful of separate B-teams for the promotions tournament, to increase their chances of qualifying?
It seems not, though Riot/LVP would likely review this on a case-by-case basis and not allow it for competitive integrity reasons.
Can you imagine, Barrage team 4 vs Bulldog team 6, Nvision 3 vs Nvision 4 etc, it'd be nonsense and just wouldn't happen. Teams wouldn't need to do that, it'd be weird to watch and a huge effort for minimal gain.
I do find it odd that some players have been in the first team like Governor (top-lane sub), then dropped out to the B-team to re-qualify. I don't blame them – they want to play and want to win – but I do question the rules.
I'm not advocating it as such, but I've seen this kind of 'main team enters academy team into qualifiers and play against themselves' thing several times in esports, and it sometimes raises eyebrows, but nothing really happens.
Other journalists like Richard Lewis have moaned about it in the past and it's not ideal, honestly. It'd be good to see a response from Riot UK/LVP on this or a clearer ruleset – I'll update this article if I hear back.
It's worth noting there were other criticisms of the ArenaGG open qualifer too, but I think that's enough drama for one day:
Further reading: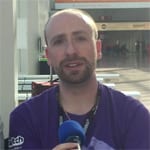 Dom is an award-winning writer who graduated from Bournemouth University with a 2:1 degree in Multi-Media Journalism in 2007.
A keen League of Legends and World of Warcraft player, he has written for a range of publications including GamesTM, Nintendo Official Magazine, industry publication MCV as well as Riot Games and others. He works as full-time content director for the British Esports Association and runs ENUK in his spare time.