LVP and Riot UK have done a great job of mitigating unnecessary drama in the UK League of Legends scene over the past year.
But this is UK scene, there's always drama floating about somewhere, whether it's public or not. And two words can set off the most tilt-proof in our community: 'tier lists'.
Here's what we've got for you this month.

Tier list tantrums
Former BIG manager Crane posted some tweets that upset pockets of the community:
UKLC Organisation Tier list on a rating of 1-Scam (1 being best)

Phelan: 3
Enclave: 5
Barrage: 3
MnM: 1
ExceL: 5
Fnatic: 1
Diabolus: SCAMATRON 10000
Nvision: 2
Demise: 1
— Crane (@CraneLoL) June 15, 2019
Idk man someone named jeff just sounds suspicious ya feel me?

— Dakin (@Dakinlol) June 15, 2019
.@CraneLoL tweeting about UK scene right now pic.twitter.com/tI20JmLieQ

— MnM Alex (@OfficerNaughtyy) June 15, 2019
In terms of player tier lists, they're all speculation so we'll just include the most important one:
Hey guys made my UK LC top tier list. Think everyone should agree with it unless you're bad. pic.twitter.com/qZbKxGXgjd

— Adam "Moo" Mura (@PHL_Moo) June 26, 2019
Roster ruckus
Phelan and Diabolus took their time announcing their player rosters for the UKLC 2019 summer split.
— Phelan Gaming (@PhelanGaming) June 23, 2019
UK teams you know who you are xd pic.twitter.com/5Lj0Z6gTdx

— Coach (@DBL_Coach) June 22, 2019
? FULL ROSTER ANNOUNCEMENT ?

The suspense is real and the tier lists are waiting. Here is our roster for the upcoming #LVPUK season!
Top: @RealXizz3l
Jgl: @soflol
Mid: @ChemeraLol
Adc: @Achuulol
Sup: @VisdomLoL
Sub: @_Shiklin_ #StrengthofthePack pic.twitter.com/YECbfBUyY4
— Phelan Gaming (@PhelanGaming) June 25, 2019
Who is Mr Legs?
Aside from tier lists and roster announcements, there was also some bickering like the UK scene of old between two players: Demo and FastLegged. Click below for the thread.
who is mr legs

— Demo (@HiImDemo) June 15, 2019
This prompted several tweets from people in the scene:
— Praevius (@Praevius_) June 15, 2019
who is mr. hands

— Shogun (@UKShogun) June 15, 2019
who is mr. arms

— Yusa (@YusaMultirole) June 15, 2019
Who is mr feet

— | Tan | (@T_A_N_V) June 15, 2019
More UK scene stuff
The randomness continues.
UK LoL scene as pokemon pic.twitter.com/laffWPdXGn

— DBL MDYBranding (@teapxt) June 18, 2019
Follow @Prosfair and we'll get him candles on a caterpillar cake next year. ?

Happy birthday, mate. ? pic.twitter.com/BEaqSrkh24
— FNATIC (@FNATIC) June 11, 2019
#QOTD pic.twitter.com/ugouxI2jxl

— DarkSpawnEsports (@TeamDarkSpawn) May 15, 2019
Come give me a hug Dom ? https://t.co/YxPUt1vl6I

— Mattheos (@MattheosTV) June 30, 2019
Other League-related nonsense
Yuumi players pic.twitter.com/m9sKSh8C23

— Karz? (@Karzbish) June 26, 2019
League champion recalling in 2009: -stands still-
League champion recalling in 2019: pic.twitter.com/hqVNjlZeHc

— william (@HoIyWilliam) June 13, 2019
How can you embarrass your ref like that? @G2Jankos @cxlibri pic.twitter.com/uLHqTJSCDY

— Lucas Larsen (@Santorin) June 22, 2019
— Patrick Engelmann (@Obsess__) June 8, 2019
People were quick to point out that the new League champion, Qiyana, looked like something from those spammy ads for mobile strategy games.
pahaha pic.twitter.com/RxlV3sybFn

— Foxdrop (@Foxdroplol) June 8, 2019
Teamfight Tactics has been growing in popularity and a few memes and things are emerging around it:
Don't talk to me or my son ever again pic.twitter.com/OIWvPomSrI

— Kiandy ?‍♂️ (@kiandymundi) July 1, 2019
i'm sorry pic.twitter.com/cIs2IMZYgE

— RiotWenceslaus (@_RiotWenceslaus) June 28, 2019
Congratulations to Dignitas general manager ODEE for his climb from bronze to silver in the space of a few weeks! Are you watching, Rick Fox?
Getting dizzy up here ! pic.twitter.com/1fwEsvp3wd

— Michael O'Dell (@dignitasODEE) June 18, 2019
Naughty but nice
Finally, a section dedicated to UK League of Legends' manager with the best content, MnM's OfficerNaughty:
All these announcements about how hard roster building is for #UKLC , does your manager work as hard as this?? @MnMGamingUK

Also for the people worried about me eating 13 wraps I am still an athelete.
Filming: @G3nimoplays #ForTheFlame ??? pic.twitter.com/y4GOYSVvs1
— MnM Alex (@OfficerNaughtyy) May 7, 2019
When your manager tells you that you gotta scrim in the hot weather! You gotta prep the right way ?

(The scars on my hand are from work)@LVPukLoL #ForTheFlame #heatwaveuk pic.twitter.com/7WNRGMKKcA
— MnM Alex (@OfficerNaughtyy) June 29, 2019
Roster completed and signed ✅
Media day ✅
Flip flops ✅
Ready to do nothing and pretend I am a manger ✅

Really happy with this roster I built for @MnMGamingUK its going to be one hell of a split!
????????????????????????#ForTheFlame pic.twitter.com/GD0v86U7pk
— MnM Alex (@OfficerNaughtyy) June 11, 2019
UKLC gets underway this week
Just a reminder:
Any Dream Will Do pic.twitter.com/JSvVzY9hvi

— Dominic Sacco (@Dom_Sacco) July 2, 2019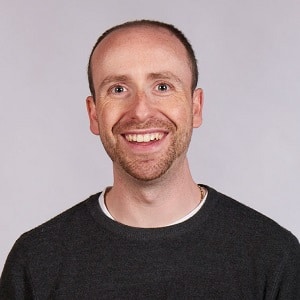 Dom is an award-winning writer who graduated from Bournemouth University with a 2:1 degree in Multi-Media Journalism in 2007.
As a long-time gamer having first picked up the NES controller in the late '80s, he has written for a range of publications including GamesTM, Nintendo Official Magazine, industry publication MCV as well as Riot Games and others. He worked as head of content for the British Esports Association up until February 2021, when he stepped back to work full-time on Esports News UK and as an esports consultant helping brands and businesses better understand the industry.