It's that time of the month again where seriousness goes out of the window on Esports News UK and we gather a selection of memes from yours truly: members of the UK League of Legends scene.
From the UKLC to Forge of Champions and LAN at Insomnia, there were lots of activities in the scene over the past month. Here are some memes in no particular order.

Straight Outta Darkspawn
First up is a rendition of Darkspawn Gaming if they were famous rappers. Because why the  hell not?
In just a few hours we have our first #ForgeOfChampions game against the EJBY Brotherhood. See you at 6pm BST. #UnleashYourDemons @LVPuk pic.twitter.com/wWh4tjtVc3

— DarkSpawnEsports (@TeamDarkSpawn) April 30, 2019
'Easy 15min stomps'
Tweet speaks for itself.
#ForgeofChampions pic.twitter.com/KfjHp335UL

— Dan (@AuxCasts) April 30, 2019
Enclave shenanigans 
There was a bunch of memey content around the boys at Enclave this month, from ASMR keyboard unboxings (yes, we're concerned about the players' wellbeing too) and that League of Legends final defeat at Insomnia64 to No Ego.
a story in 3 pictures pic.twitter.com/6BiMiulf6d

— Snuggli (@Snuggli_) April 22, 2019
Our "ASMR" unboxing video is live now on Facebook and YouTube:

▶️ https://t.co/ZAUJO0inbR
▶️ https://t.co/9wlQt3MADv
It features @wysekelite @Raizinslol and @TheGovernorLoL unboxing @MSI__UK products
⚡️#BoltingToAction #Enclave_MSI pic.twitter.com/pXW32GyqIc
— Enclave Gaming (@EnclaveGamingUK) April 8, 2019
When you cough in the exam and everyone just turns around to look at you pic.twitter.com/yXFBfP0ABP

— ENC Praevius x (@Praevius_) April 20, 2019

A weapon to surpass Metal Gear pic.twitter.com/UYvNFXw5Cd

— Chief Tief #WARBAND (@ENC_Tiefling) April 24, 2019
And one of Enclave player and everyone's favourite top-laner Governor:
#ForgeofChampions pic.twitter.com/mxfXfL3VkO

— ENC Praevius x (@Praevius_) May 1, 2019
Phil Gaming mean business
Enclave owner Phil 'Britsaint' Macartney has spawned his own memes, whether intentionally or not. The LAN team Phil Gaming are named after him – and we got to interview them this month.
This man needs help @RiotSupport pic.twitter.com/BNeiqIPQtV

— Dominic Sacco (@Dom_Sacco) April 26, 2019
IT'S THAT TIME OF YEAR AGAIN and the *BEST* UK org to have ever existed is back to once again dominate the competition at #insomnia64. Prepare to get disrespected.

Phil fkin Gaming.
Top @Eg0speed
Jungle @PGHyojung
Mid @Bradtek
AD @gouldlol
Supp @TheKatLol
Coach @KiaoEU pic.twitter.com/UEir0tv2ox
— Gould (@gouldlol) April 11, 2019
Friendly reminder that Phil Gaming allows their players to drink at lan pic.twitter.com/FJyySQ093y

— Gould (@gouldlol) April 20, 2019
Solo killing your Top laner since 1998 pic.twitter.com/NsLBweETn0

— EgoSpeed (@Eg0speed) April 26, 2019
John 'John Allen' Allen meets John 'John Allen' Allen
Imagine if you could clone someone. You'd soon realise said clone would never be as good as the clone of John 'John Allen' Allen.
what hte heck just happened @JohnAllenCasts @BelongArenas https://t.co/TMcliaoXyy

— Tasha @ #NUELLive19 (@SunkernOW) April 22, 2019
If you know, you know
Newcastle jags at Lan?
More like Newcastle shags at Lan #JAGSPEED

— Henry (@GeNiE__LoL) April 21, 2019
When do you receive an award for not harassing anybody? When you're Gross Gore
I did it guys! ?

Being toxic for clout. ❌
Being a friendly smiley person. ✔ pic.twitter.com/t3WguNU6RD
— Gross Gore (@GrossieGore) April 14, 2019
In the bin
Including this just for the amount of salt and needless drama that followed this tweet on Diabolus' exit of the EU Masters.
#EUMasters pic.twitter.com/XCEiIU7FIe

— BPcasts (@BPcasts) April 11, 2019
We've all been there
Me when I open my banking app ? pic.twitter.com/KjYV3w4WuK

— Tom Goodman ?️‍? (@TauOmicronMu) April 21, 2019
Just jungler things
When jungle level 2 ganks bot but gives away first blood pic.twitter.com/vDgPq3Fw4o

— Ollie (@OSPlol) April 20, 2019
Praevius' corner
The meme machine deserves his own little section in Memes of the Month. So, here you go.
— ENC Praevius x (@Praevius_) April 3, 2019
#ForgeofChampions pic.twitter.com/J5KSaW5D3W

— ENC Praevius x (@Praevius_) May 2, 2019
When you main jungle and then get auto filled ADC and have no idea what youre doing pic.twitter.com/MPXe9iRlZO

— ENC Praevius x (@Praevius_) April 22, 2019
When you forget to QSS the Zoe E… pic.twitter.com/aCEL2wJlcn

— ENC Praevius x (@Praevius_) April 22, 2019
This week on #ForgeOfChampions pic.twitter.com/VhGewFsRIg

— ENC Praevius x (@Praevius_) April 12, 2019
Lan highlights pic.twitter.com/PICa96rGUo

— ENC Praevius x (@Praevius_) April 22, 2019
Our League of Legends overlord can even do memes
Needs a little improvement but it's better than nothing. One of us, etc!
Looks like my right arm really is stronger than my left… pic.twitter.com/qsjxxNbjJm

— Tryndamere (@MarcMerrill) April 16, 2019
Ah, a 25-death bot lane
Gotta hate love 'em.
you may not like it, but this is what peak performance looks like pic.twitter.com/T90ohTPYRx

— Kerb (@kerberos_lol) April 30, 2019
War of the worst
Not a meme, but a nice way to end this month's roundup with a lighthearted low elo 1v1 between Excel Esports co-founders and brothers Kieran and Joel Holmes-Darby.
Note: Elo may be extremely low.
.@XL_JoeI and @XL_Kieran ended up playing a 1v1 at the #LEC Spring Split finals and lets just say it was rather… "spectacular"…

Catch all that and more in the latest LEC vlog ?
? https://t.co/VA1l2lnyWJ pic.twitter.com/BaHNBmSweY
— EXCEL (@EXCEL) April 29, 2019

See you next month for more memes and silliness!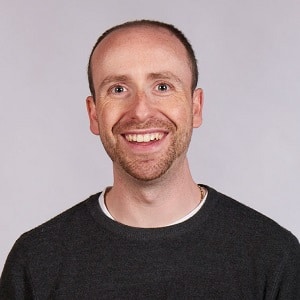 Dom is an award-winning writer who graduated from Bournemouth University with a 2:1 degree in Multi-Media Journalism in 2007.
As a long-time gamer having first picked up the NES controller in the late '80s, he has written for a range of publications including GamesTM, Nintendo Official Magazine, industry publication MCV as well as Riot Games and others. He worked as head of content for the British Esports Association up until February 2021, when he stepped back to work full-time on Esports News UK and as an esports consultant helping brands and businesses better understand the industry.