The two FIFA esports players representing each Premier League club in the ePremier League tournament have been confirmed.
Online qualifiers got underway back in January, with the best players advancing to a series of club playoffs which took place over the last few weeks.
There was one playoff event for each of the 20 Premier League clubs, with an Xbox One winner and a PS4 winner for each club.
For example, UK FIFA players Tassal 'Tass' Rushan and Curtis 'Paps' Poole (pictured, right and left respectively) won the club playoffs at the Emirates Stadium recently. They will now be representing by far the greatest team the world has ever seen (Arsenal) at the ePremier League finals, which take place in London on March 28th and 29th.
They join some other well-known names in competitive FIFA including Ryan Pessoa (Chelsea), Kai 'deto' Wollin (Manchester City) and the man of the moment, British teenager Donovan 'Tekkz' Hunt (Liverpool).
Tekkz has now won four FUT Champions Cups – three this season – and just keeps winning tournament after tournament.
There are a few other big names missing from the list of finalists, including Spencer 'Gorilla' Ealing and Shaun 'Shellz' Springette.
The full list of qualified players are as follows (as listed on the ePremier League website):
| Date |  Club | Venue | XBox One winner | PS4 winner |
| --- | --- | --- | --- | --- |
| 11/02/2019 |  Fulham |  Craven Cottage |  Diogo Mendes |  Jarvis Denham |
| 12/02/2019 |  Brighton & Hove Albion |  Amex Stadium |  Ryan Caister |  Dan Hilliard |
| 13/02/2019 |  AFC Bournemouth |  Vitality Stadium |  Marc Marley |  Craig JC |
| 14/02/2019 |  Southampton |  St Mary's |  Reece Rusher |  Owen Venn |
| 15/02/2019 |  Chelsea |  Stamford Bridge |  Ryan Pessoa |  Jas Singh |
| 18/02/2019 |  Tottenham Hotspur |  The Tottenham Experience |  Kylem Edwards |  Simon Nystedt |
| 19/02/2019 |  West Ham United |  London Stadium |  Jamie Rigden |  Gledis Rustemi |
| 20/02/2019 |  Crystal Palace |  Selhurst Park |  Michael Faria |  Damian Augustyniak |
| 21/02/2019 |  Cardiff City |  Cardiff City Stadium |  Rhys Griffiths |  Luke Mcilwee-Davies |
| 22/02/2019 |  Arsenal |  Emirates Stadium |  Tassal Rushan |  Curtis Poole |
| 25/02/2019 |  Liverpool |  Anfield Superstore |  Donovan Hunt |  Dariosh Krowner |
| 27/02/2019 |  Wolverhampton Wanderers |  Molineux Stadium |  Joe Evison |  Torin Page |
| 28/02/2019 |  Everton |  Goodison Park |  Dan Potts |  Simon Duxbury |
| 01/03/2019 |  Manchester City |  Etihad Campus |  Connor Keys |  Kai Wollins |
| 02/03/2019 |  Leicester City |  King Power Stadium |  Alex Shaw |  Charanpreet Dhinsa |
| 04/03/2019 |  Manchester United |  Old Trafford |  Josh Jones |  Kyle Leese |
| 05/03/2019 |  Newcastle United |  St James' Park |  Jake Simpson |  James Greene |
| 06/03/2019 |  Huddersfield Town |  PPG Canalside Training Ground |  Thomas Painter |  Jordan Croft |
| 07/03/2019 |  Burnley |  Turf Moor |  Bradley Colston |  Sheikh Iqbal |
| 08/03/2019 |  Watford |  Vicarage Road |  Luke Carpenter |  Adam Ryan |

The finals will take place over two legs in a group-stage format on PS4 and Xbox to determine an overall champion.

What is the ePremier League prizing like?

Esports News UK received word a while back that the ePremier League does not have a traditional cash prize pool (and as mentioned by Dexerto).
This is the case for now, though the rules state that organisers can amend the prizes at any time.
A Premier League spokesperson told us that there will be FIFA Global Series points up for grabs as well as the ePremier League trophy.
The players with the most Global Series points on the leaderboard will qualify for the FIFA eWorld Cup Grand Final at the end of the season, the winner of which will receive $250,000.
Also, players could be picked up by the clubs full-time and receive a salary that way.
A spokesperson told Esports News UK: "The club pros may well be getting paid by the club [they represent], but there is no obligation for the finalists to be paid by the clubs in ePL.
"However, if a club now decides that they want their winners to be their club pros, they are of course able to do that, but that is separate from ePremier League."
In regard to ePremier League prizes specifically, here's a snapshot from the terms and conditions below:
The Premier League may choose to award prizes in respect of the ePremier League 2018-2019 (the "Prizes"). Such Prizes will be available at the discretion of the Premier League and in accordance with criteria set by it. The Premier League reserves the right to alter and amend the Prizes or criteria for winning a Prize where circumstances beyond its reasonable control require it to do so.
Prizes are not transferable and are non-exchangeable. No cash alternative will be offered in any circumstances.
 The Premier League intends (but does not undertake) for the ePremier League Champion (to receive 850 EA SPORTS FIFA 19 Global Series points (subject to section 3(d) below) and the ePremier League 2018-2019 trophy.
Only Players that were FUT Champions Verified by 31 October 2018 will be eligible to be awarded EA SPORTS FIFA 19 Global Series points. Further information on FUT Champions Verification is available at https://www.ea.com/en-gb/games/fifa/fifa19/compete/overview/how-to-compete, however Players that are not FUT Champions Verified are still eligible to compete in the ePremier League 2018-2019 and be crowned ePremier League Champion
You can also check out the ePremier League rules in full here.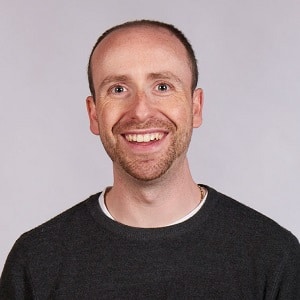 Dom is an award-winning writer who graduated from Bournemouth University with a 2:1 degree in Multi-Media Journalism in 2007.
As a long-time gamer having first picked up the NES controller in the late '80s, he has written for a range of publications including GamesTM, Nintendo Official Magazine, industry publication MCV as well as Riot Games and others. He worked as head of content for the British Esports Association up until February 2021, when he stepped back to work full-time on Esports News UK and as an esports consultant helping brands and businesses better understand the industry.