ESL UK has responded to criticism of rule changes and communication in the ESL CSGO Premiership.

What happened?
Last week, Team Endpoint UK CSGO player Max "MiGHTYMAX" Heath posted a Twitlonger outlining a string of grievances aimed at ESL.
There were two main areas of criticism:
Communication around changes and rules: Changing the match schedule, rulebook and updating teams about this on Discord, without notifying teams that Discord is the official communication method until afterwards
Player and roster rules: Rules around roster lucks, subs and player changes, as well as the notion of providing different treatment towards some teams over others
Max says Endpoint had used two of its allocated two transfers, including Luzuh who joined Pensioners.
And after finding out Endpoint player Impulse would be playing WESG (which overlaps with the ESL Prem playoffs), they asked to make an emergency substitution in exchange for penalty points.
"I would understand if ESL enforced their 'strict' rulebook across the board, but like every season, the rules are always twisted in favor of some teams over others," Max said.
"I asked whether Pensioners got the default loss (as said in the rulebook) as Luzuh was added to the page 1-2 hours before a match, instead of 24 hours, and the response I got from the admin team was that they are allowed to change the rules at any point without notice, and "not everything has to be word for word as it says in the rulebook".
"Obviously this does not apply to us for another ruling about the transfer limit, and I am suggested to close the topic."
He also said that smooya is still contracted to BIG yet is allowed to play in the Prem with Pensioners, despite being technically ineligible to play.
Because of posting this Twitlonger, Max said he and Endpoint were hit with penalty points:
Unlucky for me and my team. 14 penalty points for this tweet.

6.3.1 Breaking Confidentiality
Depending on the information and platform where the information is leaked, participants are punished
with between two (2) minor to one (1) major penalty points.
two minor or 1 major
14 https://t.co/YcLaxXN7wg
— ℳax (@MiGHTYMAXcsgo) March 4, 2019
However, ESL said it is "internally addressing" the penalty points so a decision may be announced later around that.

What was ESL's response? 
ESL posted a lengthy public statement in response to Max's Twitlonger.
Here are some brief quotes from the document summarising ESL's stance.
"ESL UK had delayed responses to players queries in this instance due to working on additional projects and people being out of office for holidays," it said in a statement.
"ESL UK would like to apologise for the delay in answering these initial concerns. But fully understand that this is not an excuse for similar future scenarios."
In the future ESL said it will have a better system of escalation for players and teams to ESL UK, add some kind of online form and will use Discord as the main form of communication going forwards.
ESL admitted it was at fault for changing the main communication from email to Discord without effectively informing the community.
It did say that rescheduled matches were announced via Discord, but that 'there was no call to action for the players to acknowledge these changes' and this was 'not good enough'.
There are more statements from the ESL link as included above, and in the UK CSGO article as linked at the bottom of this article.
ESL UK summarised: "We are totally committed to improving esports in the UK, we endeavour to do this in everything we do. However we understand that sometimes we're not going to get things right, what is important is that we look to address issues and continue to improve what we do in order to grow and nurture this industry.
"We hope that with the above statement and introductions of process that we're able to address and allay some of the concerns that the community have raised over the recent communication breakdown."
For more info, there's an in-depth piece written by our friends over at UK CSGO here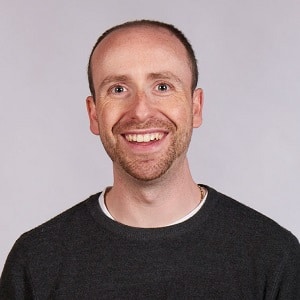 Dom is an award-winning writer who graduated from Bournemouth University with a 2:1 degree in Multi-Media Journalism in 2007.
As a long-time gamer having first picked up the NES controller in the late '80s, he has written for a range of publications including GamesTM, Nintendo Official Magazine, industry publication MCV as well as Riot Games and others. He worked as head of content for the British Esports Association up until February 2021, when he stepped back to work full-time on Esports News UK and as an esports consultant helping brands and businesses better understand the industry.