A company claiming to have made the first 'esports dress' for women has received a largely negative reaction from the community.
Cranium Apparel posted the following tweet over the weekend, saying that the dress is the first of its kind and 'gives a new identity to female gamers'.
GET READY FEMALE GAMING COMMUNITY! ??‍♀️

ESPORTS DRESS NOW AVAILABLE ?
Its high time that we do something for the female gamers who recieve so much backlash in the community!
Stay Strong…We Respect You ❤️
Proudly supporting #WOMENINESPORTS
Tag Every Female Gamer You Know?? pic.twitter.com/qSr3huP4MO
— Cranium Apparel ® (@CraniumApparel) March 2, 2019
Though there were some positive comments made around the dress, a lot of criticism was thrown its way.
When asked if any females were involved in the design or decision making process, Cranium Apparel said: "Unfortunately no. But we are now turning to the community for ideas! This will help us make more informed decisions in the future!"
They later explained they had conducted research with female gamers ahead of the reveal.
Please Read The Full Thread! We Had conducted a preliminary research by a bunch of female gamers and and we got a pretty positive response!

At least we are trying to do something different! and creating such tweets wouldn't stop us from improving! We don't give in to haters! ?
— Cranium Apparel ® (@CraniumApparel) March 4, 2019
Some Twitter users made other suggestions to the company, such as producing crop tops, items with pockets, leggings or plus sizes, and Cranium said plus sizes are available and it is now working on 'women-fitted jerseys and leggings'.
Jamie Harris, owner and founder of UK-based clothing and merchandise firm Gamers Apparel, said this dress isn't the first of its kind, but admired the firm's efforts to give more options to females in esports.
"I think they had good intentions, however they didn't think it through properly and probably rushed to get it out to the public," Jamie said.

"I think they had good intentions, however they didn't think it through properly and probably rushed to get it out to the public."
Jamie Harris, Gamers Apparel

"Offering more variety of product is obviously a good thing to give the community more options. Not everyone will like this specific product, but there will be people that do like it.
"It's not a new product in the industry, there are companies like Meta Threads in the US already producing these and have been for a while. I think any effort to help bring comfort to females in esports is a good thing and we should all be doing it. It is unfortunate as to the wording on this particular advert and they should have had it proof read by others."
He also added that Gamers Apparel have just finalised its sizing structures across both female and male sizing.
Kimmie Riot, the CEO of female esports org Riot Gaming, said:
The dress thing wasn't the worst idea, it was the delivery of the post that made it seem like a pity thing. They admitted they did zero market research also which should be important to something like this ? Don't feel they had any bad intentions at all though.

— KimmieRiot (@kimmieriot) March 4, 2019
Others in the community had a more humorous response to Cranium's esports dress:
Do i need to be female to wear this? Summer lans get bare hot and i need to ventilate the balls

— Mitchell Robertson (@DuckyCSGO) March 4, 2019
UK system builder Yoyotech said there's no such thing as bad press and encouraged Cranium Apparel to take constructive criticism on board:
As they say, there's no such thing as bad press. We've seen a good mix of productive feedback and we're sure you guys will take this on board and truly empower female gamers going forward. We look forward to seeing men and women on the same playing field, literally ??

— YOYOTech (@YOYOTech) March 4, 2019
Cranium also said they're not in this for the money but to grow female esports.
The company has been very active on Twitter, responding to comments and saying they will aim to improve their marketing communication in the future.
On Cranium's Facebook page there's an image of some members of the now defunct UK esports organisation Vir Mortalis, wearing what appears to be jerseys designed by Cranium. The firm supplies apparel to orgs and customers around the world.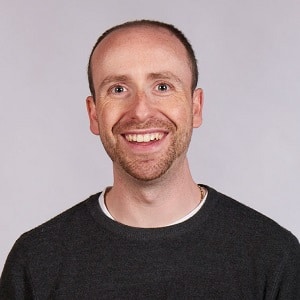 Dom is an award-winning writer who graduated from Bournemouth University with a 2:1 degree in Multi-Media Journalism in 2007.
As a long-time gamer having first picked up the NES controller in the late '80s, he has written for a range of publications including GamesTM, Nintendo Official Magazine, industry publication MCV as well as Riot Games and others. He worked as head of content for the British Esports Association up until February 2021, when he stepped back to work full-time on Esports News UK and as an esports consultant helping brands and businesses better understand the industry.