It's been predicted that British esports players will earn more than £3m from prize winnings alone in 2019.
The UK was placed 14th in the list of regions whose esports players earnt the most from prize winnings in 2018, according to Esports Earnings, which tracks prizes from tournaments.
Some 600 UK players earnt a combined £2.17m from taking part in esports competitions last year, and this is expected to rise 42% to £3.09m by the end of this year.
The US was the highest-earning nation of 2018, with more than 30,000 of its esports players earning a combined $28.4m.
New data also predicts UK players will have earnt £20.2m from esports by 2023, with players estimated to receive £4.8m during that year alone.
UK esports players' predicted highest earnings from 2019 to 2023
2019: £3,093,883
2020: £3,918,327
2021: £3,675,415
2022: £4,724,185
2023: £4,855,101
Total from 2019-2023: £22,443,881
The estimations have been made by How To Become An Esports Champion  and they've based their estimations on those of Esports Earnings. It's a standalone campaign that has been created by BetHut, who claim to specialise in esports predictions, so take the predictions with a pinch of salt.
They answered our questions about how the estimations were made.
They said How To Become An Esports Champion 'uses detailed market data from the last 20 years to predict the average winnings for the next five years, including the exact amount players, teams and countries are likely to win, as well as how much games, genres and events will pay out'.
'Via a bespoke algorithm that monitors trends, the tool feeds historical data on earnings and tournament payouts through a recurrent neural network to unveil what's really worth playing in 2019 and beyond.'
A spokesperson told Esports News UK: "The model works by taking previous data points into account for any given data series. With the limited data the model was presented with, its best attempt at fitting a curve to the data was likely similar to a logistic curve, which is characterised by a steep increase, which slows down and eventually levels off.
"The slowing rate of growth is because the model has only seen data up to a maximum number, so as the difference between the highest data point and the prediction increases, the less likely the model is to predict a higher number, therefore growth will slow down.
"For the wider data set, it includes a number of games 'trending' and then losing popularity in the subsequent years (think older games such as Quake, former CoDs and FIFAs etc). The model was not trained on games that continue to increase exponentially, so would not predict an exponential growth curve."
There's more stats from them below:

Powered by How to Become an eSports Champion | Bethut
According to Esports Earnings, UK FIFA pro Spencer "Gorilla" Ealing (who won the 2017 FIFA Interactive World Cup) is the highest-earning UK esports player to date.

Source: https://www.esports-champions.com/ and https://www.esportsearnings.com/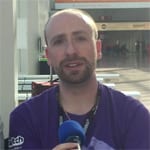 Dom is an award-winning writer who graduated from Bournemouth University with a 2:1 degree in Multi-Media Journalism in 2007.
A keen League of Legends and World of Warcraft player, he has written for a range of publications including GamesTM, Nintendo Official Magazine, industry publication MCV as well as Riot Games and others. He works as full-time content director for the British Esports Association and runs ENUK in his spare time.