Long ago, before the time of League of Legends esports in stadiums, online leaderboards and Twitch livestreams, gamers across the world invited friends and family to play the likes of Mario Kart together on their old CRT TVs.
But what happens when you bridge these two worlds? You get one of the most unique esports scenes in existence: competitive Mario Kart played on old SNES consoles, spawning insane time trial videos and interesting tournaments that are largely flying under the radar.
One of those tournaments is happening next month at the PLAY Expo – the UK's largest arcade, indie and retro gaming show – at London's Printworks on August 11th and 12th.
We sit down with UK Mario Kart champion and world record holder SAMI CETIN who is running the Mario Kart tournament to find out more about the world of retro esports and PLAY Expo. 
Esports News UK: Please tell us about yourself, your background in gaming and how you got into retro Mario Kart esports.
Sami Cetin: I first got a Nintendo Entertainment System (NES) in 1991 with the original Super Mario Bros. and Duck Hunt. From there I collected many Nintendo games, and received the Super Nintendo SNES in 1992.
My sister Ayla Hasso bought me Super Mario Kart on the Super Nintendo Entertainment System (SNES) for Christmas 1992 and although I loved all Nintendo games, this was my favourite and I would spend hours trying to improve my best records in the Time Trial mode.
In the late 1990s I sought out the best world records on the internet. Upon discovering the websites of the time were no longer active due to focusing on other games, I decided to create the Super Mario Kart SNES Time Trial World Rankings, where I gathered the records of the fastest players of each country and began recruiting more from there.
I launched the site in November 1998, updating it every week since (almost 20 years now) and it currently holds around 1,000 members split over PAL and NTSC versions of the game.
"Due to its wonderful history, Mario Circuit 1 become my favourite track and I literally played it too much – I wanted to reach certain barriers that were never reached before."
Tell us about being the UK Mario Kart champion. Which tournament is this and when did you win?
There are different categories of having a title, either World or Nationally. As above, we have our Time Trial World Ranking; there are also National Rankings. In this case, to have the UK title, a player would need to have the highest average finish score of UK record times against the other competitors.
I currently hold almost all of the UK records, my niece Leyla has one and another member of our community holds another.
In terms of Multiplayer Mode and the tournaments/Championships, there are UK titles there too. There are World Championships held every year (usually in France, though for the first time this will be held at an esports bar at Alphen aan den Rijn Netherlands between August 14th and 18th).
The tournament is split over four days, with each day dedicated to a mode of the game. There will be several matches and a ranking for each mode, plus an Overall ranking of the whole tournament.
Since the UK entered the Championships in 2008 I have held the UK Overall title every year since then, with one World Championship title win in 2012.
So each year there will be another World Championship, and you can determine by that ranking where you reach versus your competitors in the UK (and the rest of the world). The Twitter is at ffsmk.org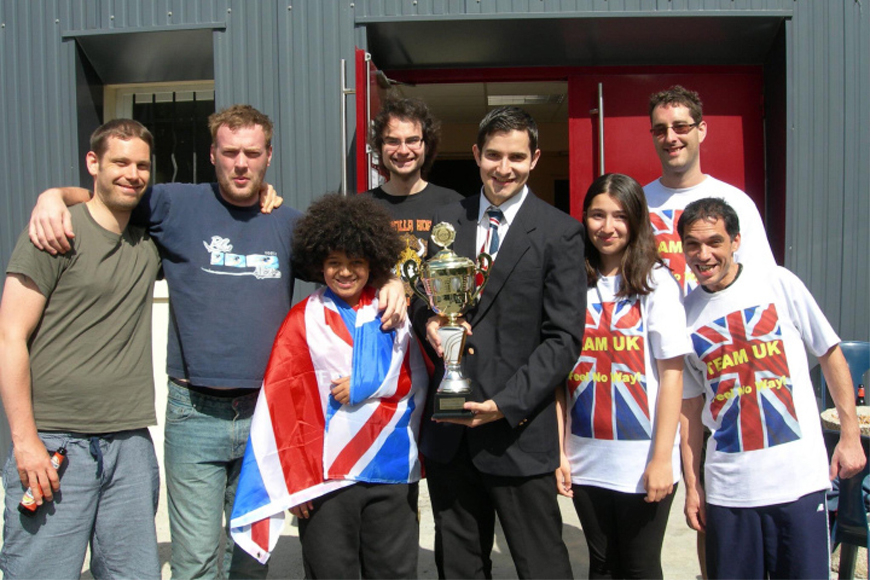 Team UK in 2012 when Sami (centre, with trophy) won the World Championship. His niece and training partner Leyla Hasso is to his left, aged 13 in her first visit to the World Championships
Which world records do you hold, and which ones mean the most to you?
The main World Records that I hold are on Mario Circuit 1 for both PAL and NTSC versions.
Mario Circuit 1 was the first Time Trial track in Super Mario Kart SNES and also the entire Mario Kart franchise, as it was the first game in the series. It may have been one of the most overplayed tracks ever, so the interest in setting fast times there worldwide was huge, especially in Japan where there was big competition back in 1992 and 1993.
Due to this wonderful history it become my favourite track and I literally played it too much – I wanted to reach certain barriers that were never reached before. These were sub 58 seconds on PAL (which I reached with 57.90 seconds on Christmas Day 2013 – see video below), and sub 56 seconds on NTSC which I performed in November 2014).

As we also record all of our best laps, I also reached the lap World Records on this track too. Outside of this,
I also hold a few World Records at Ghost Valley 3 (the NTSC one of which I drove at Play Expo Blackpool in 2015). I will summarise them here with the videos:
What kind of esports activities will the PLAY Expo host?
We have a real range of retro esports tournaments this year run by professional esport organisations and fan communities. In addition to the Super Mario Kart SNES tournament we also have District G, a London based esports community, running tournaments on FIFA.
East London Fighters will be looking after Tekken 7, Dragon Ball Fighter Z and Street Fighter V while the PuyoGB team will be running tournaments on Puyo Puyo Tetris.
We will also have Smash Bros tournaments and more retro tournaments for those who prefer their gaming with a little vintage! All our tournaments are sign-up on the day and are open to everyone, so it is a great way to get involved in esports for the first time and test your skills.
"All our retro tournaments at PLAY Expo are sign-up on the day and open to everyone, so it's a great way to get involved in esports for the first time and test your skills."
Please tell us about the specifics of the Mario Kart tournament at Play Expo for those interested in taking part.
The Tournament Registration and Qualifiers start at 11am on Saturday August 11th and that will run through to 2pm.
For the qualifier round, the competitors will perform a one-try attempt at a given Time Trial track on the day. We can have an unlimited number of players register and enter within that time frame, but it will be only one try per person to keep it fair and within the time to allow for a potential large number of entries we usually have at the other expos.
At 2pm, the fastest eight players will enter a two-player Match Race mode play off. This will continue on to the final, which should be completed by 3pm. The winner of the final will receive a medal.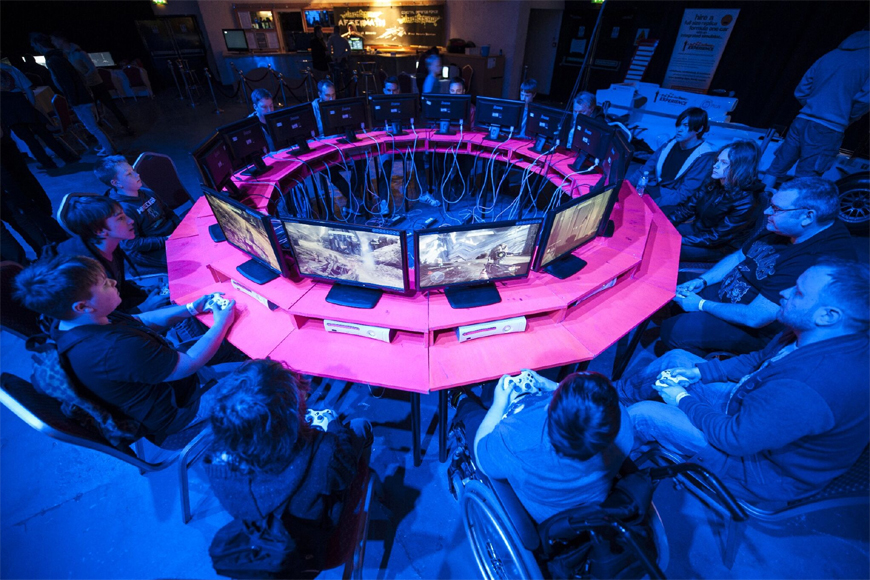 The PLAY Expo takes place August 11th to 12th at London's Printworks
Will you be taking part?
Between 3pm and 6pm, my niece Leyla Hasso and I will perform a demonstration of the Super Mario Kart SNES Mutliplayer modes.
Leyla is the second fastest Time Trial player in the UK on Super Mario Kart for the SNES. She is also my main training partner in the game and I have taught her since she was young.
We will race each other on Match Race Mode, perform a Battle Mode round, and the 150cc Grand Prix mode. This is in preparation of our upcoming Super Mario Kart World Championships in the Netherlands which will be happening during the week after Play Expo London.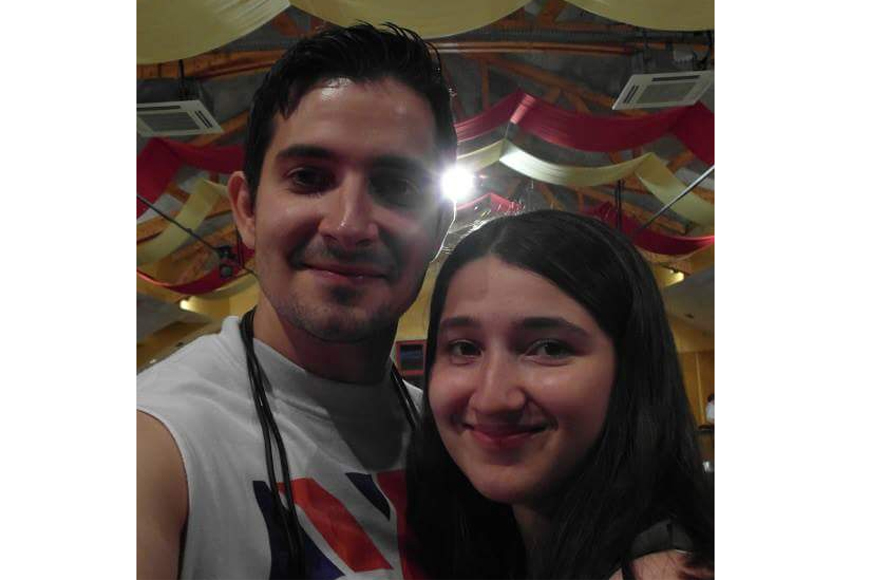 Sami practices with his niece Leyla, who is currently the second fastest Super Mario Kart SNES Time Trial player in the UK (picture taken at the 2013 Championships)
Do you think there's a space for retro esports, what is the appeal of it and would you like to see it grow? 
Absolutely, it may depend on the game but there are many titles that should be a part of it. I will say Super Mario Kart SNES is one example from the Super Nintendo where esports for a retro game can really take off.
The retro games that have multiplayer come down to very tense one-on-one battles. It is fast paced and exciting, plus the length of the races are just right so it keeps the interest up for audiences.
We have our Championships livestreamed, and the audience watching really enjoy the big matches. We have also done other retro tournaments for fun and are just as entertaining. Fighting games are already huge in esports, so a focus into the retro Street Fighter 2 series could be one to go for and many others.
Competitive retro gaming seems to have found a niche in the speedrunning sphere.
It is true that the retro games are geared towards speedrunning as well. This may be due to a large number of them being platform/adventure games rather than having a one-player mode.
However, multi TV setups where players race each other on separate copies of the game are also great. This allows speed running to be combined into a head-to-head competition. I definitely think there is a keen interest worldwide and I would love to see it grow.
"Retro games with multiplayer come down to very tense one-on-one battles. They're fast-paced and exciting, plus the race length keeps the interest up for audiences."
Do you think more can be done to grow retro/alternative esports? For example would you like to see Nintendo run bigger official tournaments?
I would be very happy if Nintendo could run more tournaments regularly. At the moment a lot of the retro events and tournaments are run separately. So maybe a combination can be done, as there are a lot of enthusiastic people out there who want to grow the esports side of retro games.
This would encourage more people to get into Nintendo games and would probably lead to the creation of new Nintendo titles on the Switch and future consoles with competitive multiplayer modes.
There are so many games already, so it will be hard to do them all if you include retro and modern, but this would definitely be a good idea.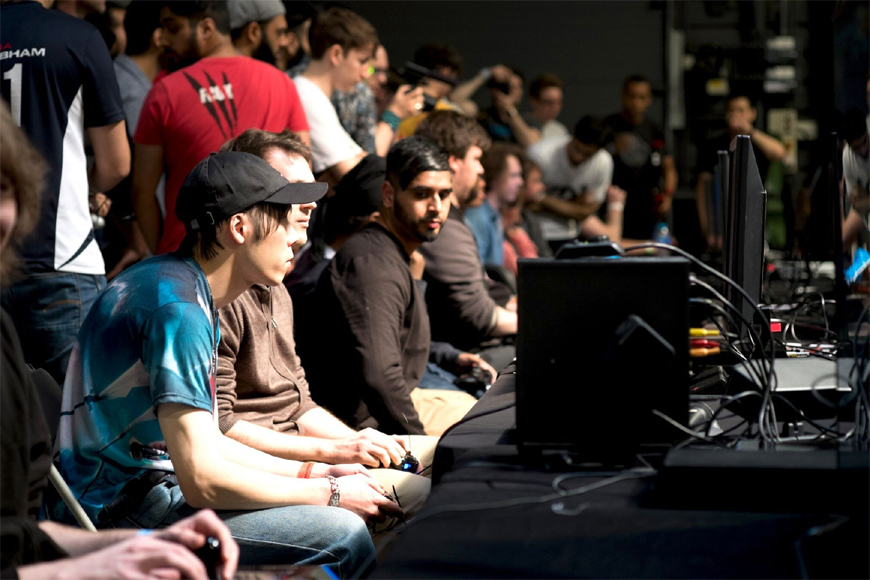 PLAY Expo will feature guest appearances from retro developers like The Oliver Twins and Sensible Software founder Jon Hare, YouTubers such as Ashens, indie and VR zones and more
Are there any shoutouts you'd like to make or anything else you'd like to add?
My Twitter name is @SamiCetinSMK and I publish regular news updates on Super Mario Kart SNES and tournament information related to the game if anyone is interested.
PLAY Expo takes place on August 11th and 12th at London's Printworks SE16. Tickets cost from £20 for an adult and £14 for a child. There are also weekend passes and family passes available. Find out more at www.playexpolondon.com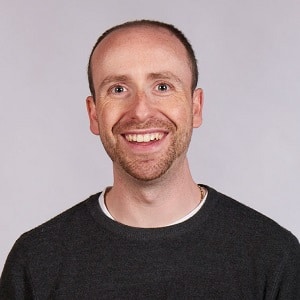 Dom is an award-winning writer who graduated from Bournemouth University with a 2:1 degree in Multi-Media Journalism in 2007.
As a long-time gamer having first picked up the NES controller in the late '80s, he has written for a range of publications including GamesTM, Nintendo Official Magazine, industry publication MCV as well as Riot Games and others. He worked as head of content for the British Esports Association up until February 2021, when he stepped back to work full-time on Esports News UK and as an esports consultant helping brands and businesses better understand the industry.