by Cameron Peberdy and Dominic Sacco
UK League of Legends drama has reared its head yet again.
LVP, operator of the new Forge of Champions (FoC) tournament, has come down hard on one player and another team in particular over the past few days, in two separate incidents.

'Fu**ing stupid and immature' – LVP bans Laatch
Firstly, Newcastle Jaguars ADC Felix "Laatch" Melin (pictured) has been caught account sharing and has been banned by LVP for the rest of the Forge of Champions competition.
After the start of the second Forge of Champions mini-tournament, the standings showed that Newcastle Jaguars had received 0 points for the first week of the scoring tournament. They have in fact lost all of their points accrued so far (around 400), leaving them now with nothing. The reason?
Turns out Laatch was also playing in the League of Legends Greek Championship (LGC) as well as the UK FoC, and got someone else to play for him. When Newcastle Jaguars got to the finals of the first FoC, Laatch said he would no longer be able to play due to a commitment at work, but his team soon discovered he was playing in the Greek league instead.
Laatch has since been banned from playing in the Greek LGC and the Jaguars have terminated his contract, replacing him with Lukáš "PiOk" Lőrinc instead. The Jaguars say they weren't aware of Laatch playing in another league.
good news my ban is only for ongoing split

— felix melin (@LaatchLoL) July 10, 2018
LVP's Sergi Mesonero was not happy with Laatch's behaviour at all, making this strong comment on both a Clash Royale ruling and also Laatch:
At #ForgeOfChampions we've also banned an account-sharing player. Cheating is not funny, smart or bold. It's fu**ing stupid and immature. https://t.co/HrhggbuHzF

— Sergi Mesonero ? (@Sergi_M) July 10, 2018
The Jaguars were apparently not told by LVP about their points losses.
this is what we assumed, although we were not informed by LVP about this so we were left completely in the dark, didn't know it we were perm dq'd or if the no point on the website was a glitch was rather frustrating to say the least.

— K0N (@coachkon) July 6, 2018
It's not the first time Laatch has caused trouble in the UK scene. Last year he entered a team into the UK Masters without at least three British players, preventing Digital Warfare from taking a rightful place in the tournament.
LVP is set to publish its own public post on Laatch later on. We'll update this article to include a link to that in due course. The taking part in multiple tournaments all comes down to Laatch wanting to earn more money.

Wind and Rain player 'in tears' after LVP ruling

In a separate incident, Wind and Rain (WAR) have seen their latest FoC match forfeited due to a rule-break around a player (Crossman) playing with an unregistered account.
Yesterday, week two of the scoring tournament began (Tuesday July 10th) and WAR were to play a best-of-three against Digital Warfare.
Upon winning the first game and looking for the tournament code for the second game, both teams were informed by admins that WAR had to automatically forfeit the match and will lose the points earned during this current scoring tournament.
The issue occured as the Riot Games API detected that a WAR player (Crossman) was playing with an unregistered account. Here's WAR ADC Fax's explanation of what happened: 
So for anyone out of the loop, my team WAR have been DQ'd from FoC2. I'm very disappointed with @LVPuk. @Sergi_M deciding to punish a small error with her iron fist isn't good for the community and creates a 'them and us' situation between teams and admins. We need to work as 1. pic.twitter.com/PgSuF019Qi

— Fax (@Faxlol) July 10, 2018
Fax added: "I was told every avenue was pursued my my management and org. So I turned to the only thing left, the community, through Twitter. My wording is probably bad so I really apologise to WAR and LVP for harming your reputation but there's tears in my eyes, I'm just so sad."
LVP's Sergi Mesonero contacted WAR's LoL manager Alex "Synygy" Winton to explain the situation, and Synygy pointed out that in a previous match they had been playing with the same account, and because of that they should not be punished this time.
Sergi's argument is as follows: the fact that the system did not detect it the first time was not a reason. This is an automated process. If for some reason (for example the servers are down or a patch is being applied) the system does not detect a breach once, it does not make said breach okay. It's apparently down to chance.
It was not "allowed" and it's not a ruling, just yesterday Riot's API returned that an unregistered account was playing and the match was automatically lost and the other day it did not happen. Maybe the server was down. Maybe a patch was being applied. Just pure chance.

— Sergi Mesonero ? (@Sergi_M) July 11, 2018
As LVP do not have proof of cheating, they are classing this as a mistake. So WAR lose the match but keep the points from the past tournament and for reaching ro16 in this one.
Here's the rule that was broken: 
— Fax (@Faxlol) July 11, 2018
WAR analyst Reclamation went on to say: "It was human error on our part and LVP are well within their rights to [forfeit our match], however if it was okay week one you would have thought that LVP would meet in the middle with us and reset the series, but we respect the decision made and we have the motivation to do better next week."
"I would like to apologise for the players' pretty emotional responses online, it wasn't the most professional of them however it was upsetting to get disqualified for this week's games."

Riot statement

Mo Fadl, Riot UK's Head of Esports, told Esports News UK in a statement: "Earlier this week during the second Forge of Champions qualifying tournament, Wind and Rain forfeited their match after one player was found to be using an unregistered account.
"All breaches of the rules are taken seriously and must be treated equally to maintain the competitive integrity of the tournament. Each case is also reviewed individually and we work directly with teams to explain decisions being made.
"Wind and Rain are welcome to join us for the third qualifying tournament and if any teams or players have questions or concerns, they should reach out to us directly. Here's a link to the public Forge of Champions regulations."
Comment and reaction
I had major concerns with Riot coming in to the UK and pushing ESL out and honestly so far i'm very disappointed with how they've handled both the tournament itself and the player interaction.

— Rift (@PureRifty) July 10, 2018
This is not flame at all I feel like the punishment is harsh, This is just from a manager perspective, As the website links players accounts from the client to their accounts on the website you HAVE to use that account you signed up with. Just changing another accounts name to

— Alex (@OfficerNaughtyy) July 10, 2018
all of us in the UK scene that you arent the kind of people to cheat, LVP clearly have these rules in place for a reason and those rules were broken. That said, it's a shit situation and i really feel for you. Sorry.

— Snuggli (@Snuggli_) July 10, 2018
Just seems like a breakdown of communication and lack of support, a few human errors leading to an incredibly harsh consequence. But on a positive note, no one will be making that mistake again.

— Sam 'Enzly' Newhouse (@DemiseEnzly) July 10, 2018
Following on from my earlier tweet, it appears we've been DQ'd due to a misunderstanding and LVP are upholding their ruling. It sets it as an example, dont ever assume as it makes an ass of you and me. It really hurts and I want to post an emotional response, but rules are rules.

— Reclamation (@ReclamationEU) July 10, 2018
'A lot of absurd drama'
Sergi also tweeted this out as some people thought his tweet about Laatch's account sharing was in reference to WAR instead, and he wanted to clear that up:
I see a lot of absurd drama because somehow people thinks this tweet is related to @WindandRaingg losing their match yesterday. Nope. The banned player was N. Jaguars' Laatch for account-sharing. He's also been banned from the Greek ERL and the Jaguars lost their Quali 1 points https://t.co/nrUsQo3Kys

— Sergi Mesonero ? (@Sergi_M) July 11, 2018
Welcome to UK League of Legends, Sergi. Absurd drama unfortunately comes with the territory.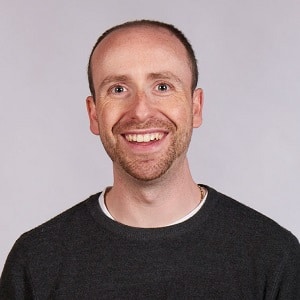 Dom is an award-winning writer who graduated from Bournemouth University with a 2:1 degree in Multi-Media Journalism in 2007.
As a long-time gamer having first picked up the NES controller in the late '80s, he has written for a range of publications including GamesTM, Nintendo Official Magazine, industry publication MCV as well as Riot Games and others. He worked as head of content for the British Esports Association up until February 2021, when he stepped back to work full-time on Esports News UK and as an esports consultant helping brands and businesses better understand the industry.