Esports News UK editor Dom Sacco shares his opinion on the contract problems UK CSGO pro Owen "smooya" Butterfield recently revealed he's having to deal with.
Last week, UK pro CSGO player smooya published the following Twitlonger about his contract with Epsilon Esports:
Contract problems

Read: https://t.co/iH6RjOW8hN
— Owen Butterfield (@smooyacs) November 7, 2017
He talks about three main points: firstly, how being benched by Epsilon Esports has cause his monthly salary to drop from $2,000 to $700, and UK law means as smooya is technically full-time employed, his family now receive less on benefits (his mum cannot work as she's disabled). This has of course created a situation that must really suck for the guy and his family.
It means he's 'gone from being able to afford the rent easily and even help with other bits within the house to barley being able to afford the rent'.

"I know I am responsible for signing a contract but I was a 17-year-old kid who was grinding to become pro for over two years, so once the chance arose of course I signed."
smooya

He also mentions his contract is worth $36,000, with the buyout three times that. He also questions why he was benched by Epsilon, despite being a statistically top performer on the team.
Unfortunately, as he's signed a contract, there's not really much that can be done in this situation. It sucks, and I hope information clarity around esports/player contracts increases in the future to avoid more situations like this.
"I know I am responsible for signing a contract but I was a 17-year-old kid who was grinding to become pro for over two years, so once the chance arose of course I signed," smooya said.
"I didn't realise I would get benched three months in for no reason at all. Hopefully something good comes from this."
He has since focused on streaming more regularly, and in the space of a few days has become a Twitch partner and secured around 100 subscriptions.
Full time streamer some say.

Can't wait to get a logo that I'm happy with so I can work on a overlay and so on :') pic.twitter.com/UDmemFVwOx
— Owen Butterfield (@smooyacs) November 9, 2017
It's probably easy for someone in smooya's situation to sulk, so I think it's great to see him taking this proactive approach and trying to do something about the difficult situation he's in.
Epsilon's response
Epsilon responded here. They said in a statement: "We understand the difficult situation smooya is in. As the most expensive UK CSGO player purchase made in Summer 2017 from Endpoint, we have always seen him as one of the great UK players to embrace the game. Unfortunately his international adventure ended abruptly with several key players not wanting to continue in the same team (after his first major LAN victory).
"For the player's wellbeing and constant progression, we have advised him towards loan opportunities and will continue to do so. We certainly do not want to block the player and have also received no transfer requests for a asking price which would be nowhere near the rumours, and yet to see even a proposal of the initial purchased amount.
"Plans also involve smooya in December 2017, with a new international team if he so desires to accept the challenge. Concerning recent declarations, we will get in contact with the player in pursuit of plans and facilitations, to make it easier for the time being."
Contract education needs to improve
Smooya's case also highlights the importance of knowledge, education and clarity around contracts, especially those in UK esports where a lot of players and talent are young and may not have any prior experience with contracts.
I know I don't talk about it much on this site as it can be a conflict of interest, but in my full-time job at the British Esports Association we often get questions around contracts (usually how someone can get out of one).
I am by no means a legal expert, but I know the guys at law firm Sheridans who are happy to offer basic info to those in the UK esports scene who contact British Esports and may need help and advice.
During my time in esports I've seen tons of contract disputes and problems – many of which I haven't been able to write about for several reasons (mainly legal ones of course).
Contracts can be complicated to say the least, and I'd love to see better education in this space. I will certainly be thinking about what British Esports can do better to educate the scene so we cut down on the number of contract issues or misunderstandings.
Here's hoping smooya sorts out the situation with Epsilon in the meantime. If you have any ideas/suggestions about how to improve contract education in esports, I'd love to hear them. Feel free to DM me.
Note: Apologies for the delay in publishing this. I know I'm writing this opinion piece almost a week late, I've had a super busy week but I felt this was a really important topic that I wanted to cover.
Related content: Video interview: smooya on Epsilon's Elite Series win & how UK CSGO can be improved

Image source: FreeImages.com/shho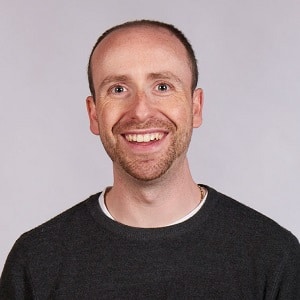 Dom is an award-winning writer who graduated from Bournemouth University with a 2:1 degree in Multi-Media Journalism in 2007.
As a long-time gamer having first picked up the NES controller in the late '80s, he has written for a range of publications including GamesTM, Nintendo Official Magazine, industry publication MCV as well as Riot Games and others. He worked as head of content for the British Esports Association up until February 2021, when he stepped back to work full-time on Esports News UK and as an esports consultant helping brands and businesses better understand the industry.