UK esports organisation Team Infused won the Halo Championship Series (HCS) London event.
In doing so, they've been crowned champions of European competitive Halo. They will head to the HCS Fall 2017 Finals at DreamHack Denver later this month, along with the other top two teams from the London series: Supremacy and Vexed.
Infused won a $10,000 share of the $25,000 prize pool overall.
The London HCS event ran from September 15th to 17th at the Gfinity Arena, boasting great atmosphere and production.

During the event there were many highlights, for example the remarkable reverse sweep that performed by Vexed against exceL. While being 0-2 down, Vexed managed to win 3 maps in a row saving them from getting eliminated.

Vexed received an early loss in the tournament, however, knocking them out of the winners' bracket into the losers' bracket by Team Supremacy.
This early loss set them back a bit, but they continued to gain wins followed by a reverse sweep against exceL in the losers' bracket semi-final. Their reign through the losers' bracket was brought to a halt by Team Supremacy, leaving them with the 3rd place finish.
Team Supremacy faced a decent bracket against the likes of seasoned teams such as exceL, Vexed and Team Endpoint (Pace Making Pandas) but reigned victorious with 3-0 scores and a 3-2 score as the result of a very close series against Vexed, they would later on be knocked down to the losers bracket.
However, this did not stop Team Supremacy from gaining victories – they made their way back to the winners bracket and entered the Grand Final by beating Vexed in the losers' bracket final.
Supremacy fell to Infused in the final, leaving them with a second place finish. Team Infused's line-up of Kimbo, Respectful, Mose, Jimbo and coach Havoc reigned victorious. 
We had the *Power of Peck* AKA @LiamHqvoc on our side as we were crowned @HCS London Champions! #RedArmy
Read @ https://t.co/dhGpQ3IQKz pic.twitter.com/spoXPfkzFf

— Team Infused (@team_infused) September 19, 2017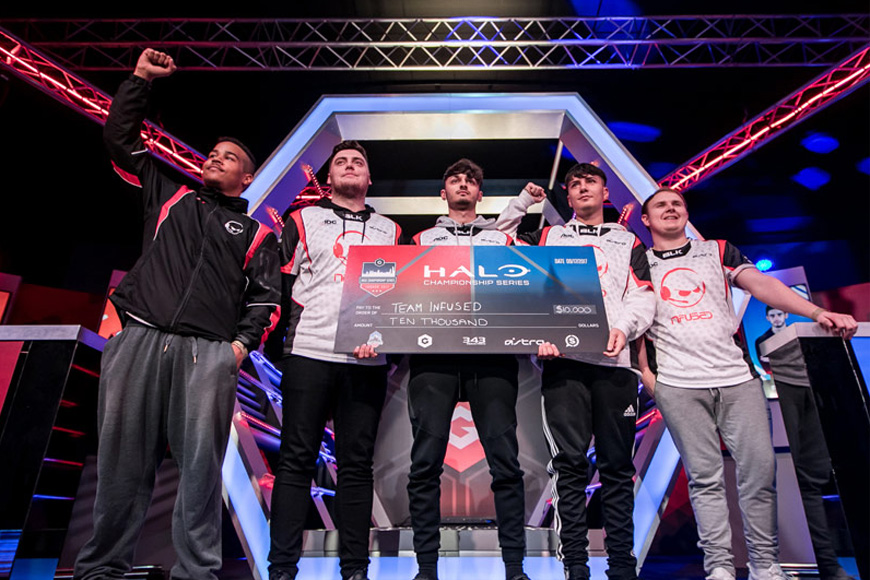 Team Infused faced a very easy bracket in the earlier stages of the tournament, competing against fairly lower tier teams. They maintained a wave of 3-0 scores and only faced one top tier EU team being Team Supremacy who they beat twice. And in their second match up, they defeated Team Supremacy, becoming the Gfinity HCS London Champions.

The next chapter is HCS Denver later this month, where both North American and European teams will be battling it out. The Europeans still have a long way to go and this event will grant the chance for a European team to show their worth in North America.

You can watch the HCS London 2017 VoD here
Hide our ads and become a premium reader to support ENUK today from just £1 per month!