UPDATE (September 28th 2017): The Old School RuneScape Deadman Invitational winner has been disqualified following an investigation.

Original article (September 25th 2017): 
An Old School RuneScape team has claimed victory at the Deadman Autumn Invitational, securing the top prize of $20,000.
5PLUS50K12 won the top prize, while a further $10,000 was won by #TeamLUL, which will be donated to the team's chosen charity: Make-a-Wish Foundation.
Held during RuneFest 2017 at Battersea Evolution in London last Saturday (September 23rd), the final was the culmination of three months of PvP action in Old School RuneScape.
Thousands of players took part in the Invitational, before being whittled down to the last player standing.
Deadman is about survival. Participants have five days to build accounts and when the final hour commences, if you die you're eliminated from the competition.

"Congratulations to '5PLUS50K12' on their triumph, it was a great battle and they are a well-deserved victor."
Mathew Kemp, Old School RuneScape

Ten finalists, including players B0aty, Faux, and MMORPGrs took part live on the main stage at RuneFest. Hundreds of thousands of people also watched online via RuneScape's Twitch channel.
Of course, the Deadman Invitational is all about survival and skill, and less about luck, such as that from a gambling website (e.g. Slots Play Casino).
"Congratulations to '5PLUS50K12' on their triumph, it was a great battle and they are a well-deserved victor," said Mathew Kemp, senior product manager for Old School RuneScape.
"The Deadman Invitationals have continued to experience greater and greater success in the competitive gaming scene since they launched nearly two years ago, and the Autumn Invitational was no different. Holding the final at RuneFest in front of many hundreds of people created a visceral atmosphere of tension and excitement."

Controversy – as explained by Tundra

The above information was sent to Esports News UK via an official press release, but thanks to experienced RuneScape community member and former UK scene LoL player Jamie "Tundra" Duthie (pictured), we have been informed that there was some controversy surrounding this tournament. This was not mentioned in the release.
RuneScape is not Esports News UK's specialist subject by any means, so we listened to Tundra and got up to speed on the many posts on Reddit.
Tundra explains it all came about after Jagex introduced something different to Deadman: "This time around they decided to have a new twist and when 200 players remained they were split into four islands of 50, where the last one standing went on to the semi-finals.

"There's no way to concretely point fingers but it's clear foul play decided the results."
Tundra

Tundra added: "There was a lit member that RoT (Reign of Terror) fought 'disconnected', some solo players 'disconnected' and then in the final 1v1 the other solo player 'disconnected', leaving only the RoT member to win.
"There's no way to concretely point fingers but it's clear foul play decided the results."
Some claims were made on Reddit saying that at one point, one island had seven players remaining all from the same team, who were allegedly disqualified for 'teaming' by a Jagex mod called Jed*, a person who has known ties to the team RoT (Reign of Terror).
(*UPDATE: Jagex has since sent a statement to Esports News UK saying it was not Jed who disqualified them).
Many players suffered disconnects, and there have been claims of DDoS attacks being used to effectively eliminate players from the competition. There are tons of posts on the 2007scape subreddit documenting this controversy.
The eventual winner, 5PLUS50K12, is a RoT member. While there isn't concrete proof as to what exactly happened, the community right now is searching for answers – and justice. Some are calling for a rematch or for the winner's prize money to be given to charity.
Esports News UK has reached out to Jagex for comment.

Top 3 announcements from RuneFest 2017

Old School and RuneScape mobile revealed for world-first hands on
First announced earlier this summer, RuneFest attendees patiently queued to become the first in the world to log in and experience the games they love on mobile. Old School RuneScape is scheduled for release on mobile this winter, with RuneScape to follow in 2018. Details of compatible devices will be confirmed over the coming months.
New raid and quest on the way
A new raid will come to Old School RuneScape in June 2018. Theatre of Blood will see bands of up to five players tackle an arena built by the vampyres for their own amusement.
Also, January 2018 will see the release of a brand-new Grandmaster Quest – Dragon Slayer II – a sequel to one of the most popular adventures in RuneScape.
New PvE competitive mode due October
A Limited Time Event launching between October 16th and 28th, Dimension of the Damned brings PvE competitive gameplay to RuneScape.
Transported to an alternate dimension where the dead walk across Gielinor, players must battle against the zombie horde and see who can survive the longest. It boasts in-game rewards, unique cosmetic items and achievements to complete.

Image credit: David Portass/iEventMedia

Article contains affiliate links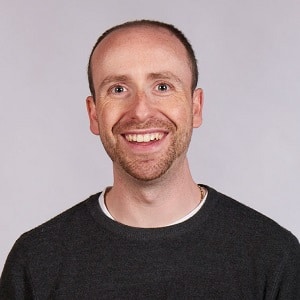 Dom is an award-winning writer who graduated from Bournemouth University with a 2:1 degree in Multi-Media Journalism in 2007.
As a long-time gamer having first picked up the NES controller in the late '80s, he has written for a range of publications including GamesTM, Nintendo Official Magazine, industry publication MCV as well as Riot Games and others. He worked as head of content for the British Esports Association up until February 2021, when he stepped back to work full-time on Esports News UK and as an esports consultant helping brands and businesses better understand the industry.