Guest article
Esports is a genre of competitive video gaming that is taking the world by storm – and in particular, the gambling world. Las Vegas is booming with new eSports ventures as the world warms up to this exciting new sport, which has just recently gained Olympic status after being added to the Asian Games' schedule in 2022. It's clear that the popularity of esports is on the rise, and considering that it is a skill-based activity, gamblers have quickly flocked to place wagers on the outcome of each new tournament.
Even the casino industry has begun to embrace the new trend, with experts confident that the sport will attract the millennials that casino operators are so desperate to impress. It has been theorised that esports may have a huge impact on the future of casino games too, with younger generations demanding more interactive, skills-based gambling games as opposed to the slots that entertained previous generations for decades.
This all sounds promising – but the rise of eSports has not been without its challenges. As well as issues like a rise in cyber-bullying in online gaming, the burgeoning popularity of video gaming competitions has created a new culture of gamblers who are eager to bet on tournaments in ways that are concerning regulators.
Casual Betting And 'Money Matches' Could Turn Bad
'Money matches' are the new big thing at esports tournaments, allowing players and spectators to boost the entertainment factor with casual cash wagers. Bettors are flocking to events like the Evolution Champion Series in Vegas to place wagers on their favourite esports teams, and it has not surprised experts that such a dynamic game could attract people looking to wager for their own financial gain.
And while many punters consider these matches to be just 'casual betting' between friends, this could soon spawn illegal bookie offerings if not kept strictly in check by regulators. Especially considering how rapidly the esports industry is expanding.
Regulatory concerns regarding esports have been well-received by regulators, who are actively putting measures in place to prevent esports betting from turning illicit. The Chairman of the Nevada Gaming Control Board, AG Burnett, has noted that the board will soon begin talks between casinos and esports tournament hosts to clarify the laws in terms of betting and the expectations of casino licensees.


Regulators Actively Creating Framework To Secure Esports Betting
The NGCB isn't alone. The UK Gambling Commission published a paper stating its position on esports earlier this year, stating that the activity should be regulated using exactly the same framework as any other gambling or betting activity.
With the paper showing that 8.5% of adults partake in esports wagering, the UKGC remains firm that anyone offering esports betting markets must obtain a license before doing so. The national authority has also stated that its ultimate goal is to make the most of this growing phenomenon, while securing it across all platforms and making punters – especially those of a young age – aware of the risks that come will all kinds of betting.
With that said, there is a silver lining at least for British esports gamblers, according to the regulator. The UKGC noted that in its view, once the existing gambling regulatory framework is applied to esports, these measures will be sufficient to mitigate any risks even if they do manifest themselves differently to typical betting practices.
Article contains affiliate links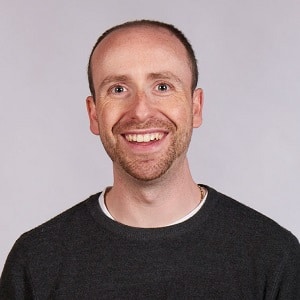 Dom is an award-winning writer who graduated from Bournemouth University with a 2:1 degree in Multi-Media Journalism in 2007.
As a long-time gamer having first picked up the NES controller in the late '80s, he has written for a range of publications including GamesTM, Nintendo Official Magazine, industry publication MCV as well as Riot Games and others. He worked as head of content for the British Esports Association up until February 2021, when he stepped back to work full-time on Esports News UK and as an esports consultant helping brands and businesses better understand the industry.