Esports News UK editor Dom Sacco shares his views on a new community-led esports content website.
DBLTAP, a new crowd-focused esports coverage platform, has the potential to change esports journalism – or reporting – as we know it.
It essentially allows anyone to write articles for the site. Much like Reddit, where anyone can publish a post or share a link to existing content, and the community upvotes the most interesting or important topic, DBLTAP lets fans write what they like.
Billed as 'the next generation of esports media', DBLTAP says it taps into the passion 'hyper-connected' fans and facilitates socially-driven content.
"DBLTAP'S mission is to champion fan-generated media as a key ingredient of sports journalism." it said on its about page.
"At DBLTAP, we believe that with the right tools esports fans anywhere can become fan journalists, getting their opinions heard."

Moderation a nightmare, but this has potential
This kind of community-led site of course has its ups and downs. For the site it means tons of content can be created – and DBLTAP doesn't need to worry about paying most of its writers a penny (though it has an affiliate programme for larger influencers).
On the downside, this scale – and quality – of content will be an absolute minefield.
Allowing anyone to write published content not properly checked and edited could get DBLTAP in hot water. Writers without knowledge of media law could very easily publish false info that may damage a person or brand's reputation (libel) without even realising it.
Poorly edited or written content could be rife, but more importantly so could the accuracy. All it takes is a few of these articles and it could damage DBLTAP's reputation as a trusted source of info.
I'm not trying to be negative towards DBLTAP – I think what it's doing is a fantastic idea, and could be brilliant for helping prospective esports writers get their foot in the door and build up a portfolio of published content.
But these waters are murky and DBLTAP will have to ensure its moderation team is seriously on point to steer this community-led ship successfully.
DBLTAP does have some house rules, behaving 'anti-socially' is not allowed, including disrupting, attacking, discrimination or being racist towards others.
Writers can be banned for writing articles in 'bad taste'. There's only one section on 'post quality' which states: "Please refrain from posting meaningless comments, one word (or very short) nonsense posts, or other posts of this ilk. Also text-talk is not permitted on the site."

Citizen journalism
Interesting, the site mentions 'citizen journalism' – it's empowering individuals not already in the media to go out there, write up articles and cover esports themselves.
Citizen journalism has largely been incredibly useful over the years in mainstream media, but it's still the large existing publishers and broadcasters, like national papers and the BBC, that take citizen's clips and quotes and push them out to the masses.
How many times have we seen an interesting tweet hijacked by major broadcasters asking the content creator: "Hi it's so-and-so from Fox News, can you give us permission to use this clip?"
It's a trend that's increasing, and I commend DBLTAP for providing this kind of platform in the esports world.

The sky is the limit
DBLTAP has the potential to change esports reporting.
There will be a launch party in London soon, and DBLTAP's team from Minute Media will be there.
Minute Media already owns basketball and football brands 12Up and 90Min and will now be looking to capitalise on the esports space. It'll be interesting to see how its push develops.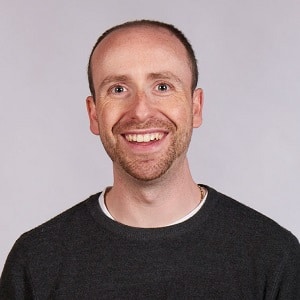 Dom is an award-winning writer who graduated from Bournemouth University with a 2:1 degree in Multi-Media Journalism in 2007.
As a long-time gamer having first picked up the NES controller in the late '80s, he has written for a range of publications including GamesTM, Nintendo Official Magazine, industry publication MCV as well as Riot Games and others. He worked as head of content for the British Esports Association up until February 2021, when he stepped back to work full-time on Esports News UK and as an esports consultant helping brands and businesses better understand the industry.