If you're a high elo League of Legends player on the EU West server, you might be familiar with the 'Hadow Smurf' phenomenon.
Loads of Hadow smurfs have been cropping up on the Master and Challenger ladder, named after UK League of Legends veteran support player Mantas "Hadow" Šukevičius.
At some point around 20 people changed their name to Hadow Smurf [VX], for example HADOW SMURF V1 and V2 and so on.
It soon became a myth: If you had a Hadow Smurf on your team then you had a free win – with free elo.
So what's the meaning of this? Why was EU League of Legends being overrun with Hadows?
Hadow himself explained to Esports News UK in an MnM Gaming video interview: "What happened was me and [ADC player] XDSmiley were on Teamspeak, and we were playing together.
"He wanted to change his smurf's name because he got bored of it, and I was like 'just become my smurf'. So he became HADOW SMURF and then we were like: 'Let's make more of us!'
"So we asked friends of friends to change their names and there were a lot of us. It's kind of dying down a bit.
"Sometimes I get into champ select and see some people I've never seen before, who say: 'Hey it's you! I had your smurf, you played really well top lane.' And I'm like 'thank you man!'
Here's a selection of Hadow smurf tweets and part of our video chat with Hadow and MnM Gaming ahead of their Challenger Series Qualifier matches:
Hadow is so good that he can play on 8 smurf accounts separately in high elo!
what a beast man ?

— Chronos (@Chronos_LoL) 5 April 2017

@Chronos_LoL @Hadowlol is simply just the best human to ever touch the EUW ladder

— Simon Svensson (@Zvenelol) 5 April 2017

You have been visited by Hadowsmurf!
Free LP and strong mental will come to you, but only if you comment "you suck you loose" pic.twitter.com/Bkxdi3zuAk

— Gareth Evans (@AzradelVII) May 1, 2017

Seeing Hadow Smurf in ur CS is that same feeling u got when u had Koreans on ur Team during Worlds. You know its just gonna be a FREE WIN! pic.twitter.com/EeM2WHAqIG

— ATN WUCE (@Wucelote) April 8, 2017

When you see a Hadow smurf on your team and realise that it's a free win ;D pic.twitter.com/c1h43btSm4

— Joe Kent (@Joekerism) April 9, 2017

No one can stop Hadow taking rank 1. pic.twitter.com/RiHX1WCMns

— Teimpo (@PureRifty) April 7, 2017

My team forgot how to use their hands but atleast 2 hadows won! pic.twitter.com/aqQOCc77Q2

— Teimpo (@PureRifty) April 6, 2017

@Chronos_LoL It's becoming a disease

— DuaL (@HiimDual) 5 April 2017
"Sometimes I get into champ select and see some people I've never seen before, who say: 'Hey it's you! I had your smurf, you played really well top lane.' And I'm like, 'thank you man!'"
Hadow
How to tell if she's an egirl:
The number of Hadow Smurf's on her friends list

— adam (@OppAdam) 9 April 2017

@OppAdam ? pic.twitter.com/PEiPNdyqwy

— Rae (@SonaBoner) 9 April 2017

can giga randoms pkls stop putting L9 behind their name or name them hadow smurf like no offense but if ur random its just w/e

— Klixz th midlined,, (@Klixz_LoL) April 20, 2017

met my first hadow smurf in soloq today. TODAY WAS A GOOD DAY ?

— P. Eter (@PetiteBisou) April 24, 2017

@Hadowlol my favourite thing about this hadow smurf thing is that i started inting more when i changed nickname to hadow smurf

— selfmademan (@seIfmademan) April 5, 2017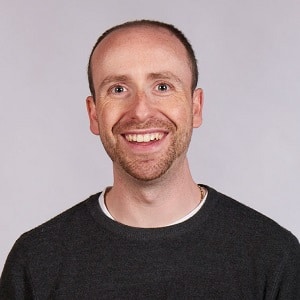 Dom is an award-winning writer who graduated from Bournemouth University with a 2:1 degree in Multi-Media Journalism in 2007.
As a long-time gamer having first picked up the NES controller in the late '80s, he has written for a range of publications including GamesTM, Nintendo Official Magazine, industry publication MCV as well as Riot Games and others. He worked as head of content for the British Esports Association up until February 2021, when he stepped back to work full-time on Esports News UK and as an esports consultant helping brands and businesses better understand the industry.