British Overwatch streamer Stylosa (aka Unit Lost) has deleted a tweet after angering parts of the UK Overwatch community.
Blizzard recently opened the voting for the Overwatch World Cup committees – and Stylosa is on the UK committee shortlist along with the likes of players such as numlocked, iuKeEe and others.
The final three on the committee will select and recommend to Blizzard the strongest team from their region to participate in the tournament. Blizzard will also cover transport and accommodation costs for the committee to attend the group stages and finals.
Stylosa took to Twitter to ask for votes:
WORLD CUP HYPE! Vote for me @One_AmongstMany and @RyanCentral_ for the committee – we'll assemble the greatest team!

FOR THE QUEEN! HUZZAH! https://t.co/m6UGr8Kf2t
— Stylosa (@unitlostgaming) April 27, 2017
He then published another tweet shortly afterwards suggesting that people shouldn't vote for pro players, as they will end up being on the final UK World Cup team anyway. He's since deleted the tweet.

@unitlostgaming @KruiseOW @Hayez ?

— Seb Barton (@numlocked) April 27, 2017
Stylosa's tweet and stance on the committee drew a mixed reaction from the community. Some warmed to the idea of having content creators on the committee, while others thought the tweet was out of line.
ChrisTFer, UK Overwatch player for Hammers Esports, responded to Stylosa with the following tweet:
@ChrisTFerOW @One_AmongstMany @RyanCentral_ lol fuck off chris

— Stylosa (@unitlostgaming) April 27, 2017
Others made memes and comments about the situation on other social media platforms, while some made tweets like the following:
@ghostedOW @KruiseOW @numlocked @Hayez fun = win.

I'm not sure you understand how competitive I am.
I was a professional footballer. They'll be no fucking about.
— Stylosa (@unitlostgaming) 28 April 2017
Nick "Sanctuary" Roffe, Overwatch UK community coordinator and Insomnia tournament manager said that the UK would have a far better chance if it had a committee of actual coaches and players, instead of Youtubers and personalities.
@unitlostgaming @One_AmongstMany @RyanCentral_ Are you memeing or actually mentally incompetent?

— Sanctuary (@Sanctuary_lol) April 27, 2017
— Sanctuary (@Sanctuary_lol) April 27, 2017
Stylosa has since posted a World Cup discussion video on YouTube titled 'Overwatch Esports – do YOU care?'
The description reads: "Do you care about esports orientated Overwatch? The World Cup is designed to merge both the esports and content creator communities together – but does it achieve that?"

He also put this tweet out with a link to a Reddit thread he commented on:
If you give a shit you can go and read this https://t.co/4eW1p4tnRm

It's meant to be a celebration… don't fucking feel like that to me.
— Stylosa (@unitlostgaming) April 29, 2017
Stylosa said: "At no point do I want to be playing or making final decisions on players involved in the team.
"The entire event is supposed to be a celebration of Overwatch from around the world, with a fusion of creator and pro level communities. Anyone throwing abuse at somebody like me for wanting to expose a larger non-esports focused community to the smaller esports community must be slightly insane!

"My intentions are good, I want to be involved with the team to help promote esports. What I won't be doing is selecting the team, managing the team, making final decisions."
Stylosa

"My intentions are good, I want to be involved with the team to help promote esports. What I won't be doing is selecting the team, managing the team, making final decisions… if anything I'd simply be an ambassador for the setup, which was the intention from the start.
"The message from Blizzard is not clear enough. Let be real here, If I actively solicit for votes in my region I'd easily win. In my mind they should have broken this system down into separate categories. One creator, one coach and one pro Aavisor – but then how would that work for creator-poor regions?"
He also said his rank is 4,237.
Another player, Noodle, has a rank of 4,426 and wasn't in the shortlist, implying Blizzard focus on aspects other than skill ratings for their potential committee members.
Opinion: Content vs competition
The debate raises a point around the contrast between content creators and esports players, and how the community perceives them differently.
Stylosa has more than 90,000 followers on Twitter, so when he tweets or produces content around the fact he's in the running for the committee, of course he's going to get potentially more votes.
Some might think this is an unfair advantage, others might see it as a reward for creators who produce popular content. Others will want esports pros, coaches and others on the committee as opposed to content creators.
Does Stylosa want to be on the committee to help give UK the best team, or to create more unique content (or both)? Is it even a bad thing that a content creator is on the committee, if other committee members are esports experts and can help them make a rounded decision?
Whatever you think about the debate, it raises the point of valuing content over player skill/knowledge, or vice versa.
Let's hope that whatever happens, the UK gets the best possible team together for the Overwatch World Cup 2017.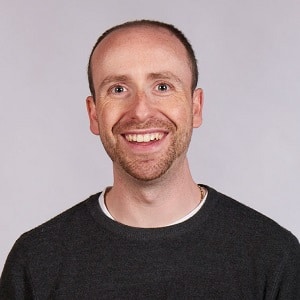 Dom is an award-winning writer who graduated from Bournemouth University with a 2:1 degree in Multi-Media Journalism in 2007.
As a long-time gamer having first picked up the NES controller in the late '80s, he has written for a range of publications including GamesTM, Nintendo Official Magazine, industry publication MCV as well as Riot Games and others. He worked as head of content for the British Esports Association up until February 2021, when he stepped back to work full-time on Esports News UK and as an esports consultant helping brands and businesses better understand the industry.