Here's some UK eSports/League of Legends memes and silliness for you this month. First up – something important we need your help with.

UK scene chickens out on bald wagers
We're calling out a couple of pussies scaredy cats in the UK League of Legends scene this month.
Firstly, MnM coach Jordan Walsh, who said he'd go bald if MnM support player Hadow got to Challenger.
Hadow got to Challenger, and guess what, Jordan still isn't bald.
However, he did tell eSports News UK: "I didnt end up doing it, combination of being too frightened to go bald (again) and lack of shaving equipment stopped plans. Got another bald bet in the works for if we make Challenger Series though!
"Going to be going for the Deilor bald look. Unfortunately, I have made a bald bet and lost before, I'll keep the promise this time!"
Jordan did send us a bald photo of himself (from a previous bet), but we're still not convinced.
What do you think? Should we post the picture on here for all of you to see, as punishment for him not keeping to his word? Let us know on Twitter or commenting at the bottom of  this article. If we get enough votes, we'll post the picture.
.@JordanWalshm8 said he would go bald if @Hadowlol got to Challenger. He didn't. We have a pic of a bald Jordan – should we post it?

— eSports News UK (@eSports_News_UK) November 6, 2016
UPDATE: Our readers spoke, and we delivered:


Secondly, we're calling out serial sh*tposter Sasha, who also made a similar promise and didn't keep to her word, blaming 'lag' on the reason why she's still not bald.
What's wrong with being bald, anyway? 😉
Get ready to be fucking bald bro, the god damn hadow cannot be stopped.https://t.co/NAVU7EawsO pic.twitter.com/F9DRNDOTko

— Mantas Sukevicius (@Hadowlol) October 26, 2016
@Hadowlol NO FUCKING WAY AM I GOING BALD FFFFFFFFF

— Jordan (@JordanWalshm8) October 26, 2016
if supermassive win I will shave my head

— sasha ? (@toffee) May 5, 2016
@thaldrinlol lag

— sasha ? (@toffee) May 5, 2016
Twitch is definitely not an analytical forum
This was one of the key lessons UK eSports learnt this month, from a rant by former TSM League of Legends coach Jarge.
He got into a Twitter argument with exceL eSports' coach Furndog around whether it's okay to flame players on Twitch. Furndog said it wasn't and Jarge said it was. The reason?
@xL_Furndog BECAUSE IT'S TWITCH CHAT. NOT AN ANALYTICAL FORUM. How do people not understand this,?

— Jarge (@Jarge__) October 31, 2016
You can guess what happened next…
Twitch chat is the NUEL of analytical media

— Alex Winton (@SynygyLoL) October 31, 2016
@excoundrel colour casting isnt a form of analytical media btw.

— Will (@FrozenDawnLoL) October 31, 2016
@FrozenDawnLoL being a coach isn't a form of analytical media sorry

— Excoundrel (@excoundrel) October 31, 2016
@HSpacman @FrozenDawnLoL @excoundrel Harambe didn't die for this form of analytical media

— Tridd (@CasterTridd) October 31, 2016
@HSpacman @CasterTridd @FrozenDawnLoL I'm sorry using quotation marks isn't a form of analytical media

— Excoundrel (@excoundrel) October 31, 2016
@eSports_News_UK eSports News UK isn't a form of analytical media

— Joe Kent (@Joekerism) October 31, 2016
TFW Twitch chat is actually a form of analytical media @FrozenDawnLoL pic.twitter.com/296j7i81Sn

— Tom Willis (@Prosfair) November 2, 2016
@Thooorin would you say that twitter, like twitch chat, is not a form of analytical media?

— Will (@FrozenDawnLoL) November 1, 2016
Caster corner
Things got pretty weird with UK casters in October…
It's a #HappyHalloween for tonight's #UKMasters with @Sonathecaster & @CasterTridd!https://t.co/Rt09Tec38O@AOC_Gaming @MultiplayEvents pic.twitter.com/tBvEQiO3pB

— UKMasters (@UKMasters) October 31, 2016
16 reasons why the UK has the best eSports casters (featuring @excoundrel & @Sonathecaster from the @UKMasters) https://t.co/Yj4IoXxG8M

— eSports News UK (@eSports_News_UK) October 22, 2016
HAHAHAHA @excoundrel, @McKotney is a GOD pic.twitter.com/dlBuh6LkM5

— Dezachu (@Dezachu) October 29, 2016
@eSports_News_UK @Multiplay @MultiplayEsport what even is my face here.

— Doctor Sona (@Sonathecaster) October 18, 2016
It's funny cos it's true
— Jacob | kwepp (@kwepp) 24 October 2016
Richard Lewis roasts
Okay it might not be UK scene, but this fellow bald Brit does have a way with dealing with random flamers on Twitter…
Best of luck with your career as an upcoming pro. Will watch out for you. @alexander011214

— Richard Lewis (@RLewisReports) 23 October 2016
Old is gold
Former Choke mid-laner Ped brought back this old meme which just refuses to die.
@eSports_News_UK Exclusive behind the scenes shot of collusion between MnM and Excel ahead of this week's ESL finals. pic.twitter.com/AdHIkEOySI

— Peter (@pjgoldingay) October 28, 2016
Joekerism's dreams crushed
:///// pic.twitter.com/SMD1CfSBXN

— Joe Kent (@Joekerism) November 1, 2016
FM-eSports thrilled by China
Day off today so the UK scene descended on the Great Wall of China and Olympic Park. Some of us were more excited than others.. pic.twitter.com/zr0TO9L9bP

— FM-ESPORTS (@FMESPORTS) October 17, 2016
eSports News UK tricked by Sebler
We asked for your questions for Rekkles last week, and xL Sebler put forward a request. Silly old us actually went and asked it anyway.
best ways to get egirls, thanks dom@Dom_Sacco @RekklesLoL

— Sebler (@xL_Sebla) 1 November 2016
.@xL_Sebla @RekklesLoL Can't believe I asked this. The shit I do for #UKscene – full interview coming later this week pic.twitter.com/KMMT9u2Drb

— Dominic Sacco (@Dom_Sacco) 2 November 2016
Will the real slim shady please stand up?
It's 5-5 for @MnMGamingUK ( ͡° ͜ʖ ͡°) #ESLPrem https://t.co/9HtRUBpBUL pic.twitter.com/wzD0JA3K2f

— ESL United Kingdom (@ESLUK) 28 October 2016
Plant problems
UK League jungler Tyrin Davidson is not happy with the changes Riot is making to the jungle on Summoner's Rift…
— Tyrin Davidson (@LoLDandyChap) 22 October 2016
You talking shit about my jungle changes? Come closer and say that pic.twitter.com/zmTrreO8Qk

— Tyrin Davidson (@LoLDandyChap) 22 October 2016
An ex-LCS jungler helped create the updated jungle (new map), why is it being left to a Silver 2 now?

— Tyrin Davidson (@LoLDandyChap) 20 October 2016
Odd to see folks implying that being a Silver player implies I must be a bad designer, then talk about about how great Smite Rewards were.

— Jo Graylock (@RiotFearless) 14 October 2016
Ice-T gets frosty with Fnatic
Again, not UK scene related but we can use the old 'Fnatic are technically based in London card'. Any excuse to post this:
Ice-T dropping bombs on @FNATIC! ??? @FINALLEVEL @TeamLiquidPro #ESLOne pic.twitter.com/LdWQrHRn7Q

— ESL Counter-Strike (@ESLCS) 2 October 2016

Okay that's your lot this month. Next month the joke's on me, as I'm about to become a dad. Gulp. (that's my excuse for probably posting memes of the month late in December, anyway).


Our meme aggregation articles are just supposed to be a bit of fun, so if anything has upset you, please let us know.
Did we miss anything? Have your say in the comments section below or tweet us @eSports_News_UK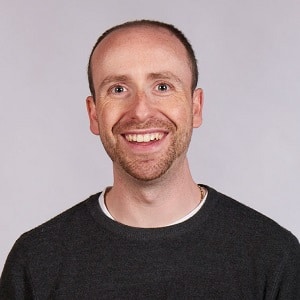 Dom is an award-winning writer who graduated from Bournemouth University with a 2:1 degree in Multi-Media Journalism in 2007.
As a long-time gamer having first picked up the NES controller in the late '80s, he has written for a range of publications including GamesTM, Nintendo Official Magazine, industry publication MCV as well as Riot Games and others. He worked as head of content for the British Esports Association up until February 2021, when he stepped back to work full-time on Esports News UK and as an esports consultant helping brands and businesses better understand the industry.