eSports News UK managed to conduct a very special video interview with well-known UK League of Legends streamer Ali "Gross Gore" Larsen.
Ali is currently banned from attending Riot-sanctioned eSports events for one year (after he was banned on Twitch), and this Riot ban will be reviewed early next year.
He spoke at length to us about leaving drama behind, reforming his image and getting into both Riot's and Twitch's good books going forwards.
"I need to get into Riot's good books," he told eSports News UK. "I've got to sort myself out for a year or two first to get my reputation back. It's about grinding it out for a few years so they forget about me, then they remember: "Oh yeah, this guy, no drama. He's actually come far."
"And that's the goal. To stay out of drama, any accusations, out of everything, grinding every day and being an entertainer. That's how I want to be.
"In this business you need to have a good reputation. If you have a bad reputation, it's going to take a toll on your goals.
"This time next year when Riot review my behaviour, and review my case after being banned from Riot eSports events for one year… people say the Twitch ban was put on by Riot, I don't know if that's true or not. All I know is to not think about it, keep going strong, never give up, keep making Riot smile and say 'well done Gross', my YouTube channel is going strong. And that's it."

"My goal right now is just to stay out of drama, get into Riot's good books and make Twitch want to want me. I've got a lot of making up to do. I've got to reform my image and that is it. In this business you need to have a good reputation. If you have a bad reputation, it's going to take a toll on your goals."

After being banned by Twitch, Gross Gore moved across to rival streaming platform Hitbox.
"Hitbox are looking after me, I think I'm a big deal to them and I'm trying to make them look good. I want to keep streaming and not give up," he added.
"If anybody hears about me [going forwards], I promise it's only going to be good things – no bad things. Whenever people hear the name Gross Gore, it's not associated with drama – no nothing – only good things. 'He's got Challenger, he's got a nice car, he's doing really well, he's got X amount of viewers'… that's the goal."
A return to Twitch?
Ali has hinted at a possible return to Twitch in the past, so could that be on the cards?
"I've heard some rumours and whispers," he said. "I've heard some things. It depends how it all goes, but right now I'm definitely in Twitch's bad books.
"I don't harass them, I haven't written them an appeal and I don't want to. I want them to see that I've changed and for me to show that I've changed. And even when I've changed, to stay changed and not go back to my old ways with all this drama.
"It's very hard, when you're in the spotlight and you've got several thousand viewers, there is a lot of drama around and people want that attention. So I need to get my head out of that.
"For the time being, for the next year or two, my goal right now is just to make Twitch want to want me. That is the goal. To become a good player, if I can get good and get more viewers, I can show people I've done really well.
"I do love Hitbox, they are looking after me and I don't want to bm or backstab them in any way, but business is business.
"I've got a lot of making up to do. I've got to reform my image and that is it. I haven't heard anything back from Twitch."
Speaking to Syndicate
Ali revealed he spoke to popular YouTuber Syndicate at i58 about his situation for some advice.
"I spoke to Syndicate one-on-one and it was amazing," Ali said. "And I don't mean to be rude to Hitbox, they want me to sign a one-year contract but I'm also hesitant to sign that as anything can happen. Twitch could come round sooner.
"Right now the goal right now is to relax, enjoy what I'm doing and keep going strong. If Twitch want to come round and ask me, that's it but right now there is no memes about Krepo, no bad manners about anything.
"When the spotlight is on you, everything you say and do is heard, if you put something on Twitter, people know about it. You say something on the way you are as a person, they hear about it. The way you've done something or said little sly comments on stream, they know about it.
"What people need to realise when they think of big companies like Twitch and Riot Games is they're not just big companies. It's lots of individuals all talking in one room, keeping it behind closed doors confidential. They all talk.
"The goal right now is to keep going strong, never quit and be a good candidate for Twitch."
You can check out our full video interview with Gross Gore below:

We'll be posting other articles based on the interview in the coming days. We'll also have a part 2 coming soon featuring some fun quickfire questions.
Follow eSports News UK
Twitter: https://twitter.com/eSports_News_UK
Facebook: https://www.facebook.com/eSportsNewsUK/
Snapchat: sacco26
Patreon: https://www.patreon.com/eSportsNewsUK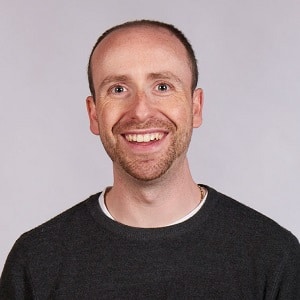 Dom is an award-winning writer who graduated from Bournemouth University with a 2:1 degree in Multi-Media Journalism in 2007.
As a long-time gamer having first picked up the NES controller in the late '80s, he has written for a range of publications including GamesTM, Nintendo Official Magazine, industry publication MCV as well as Riot Games and others. He worked as head of content for the British Esports Association up until February 2021, when he stepped back to work full-time on Esports News UK and as an esports consultant helping brands and businesses better understand the industry.