Well – what a quiet week we've had in UK League of Legends behind the scenes, everyone is getting along just fine, right?
So thank God we have some actual League of Legends matches to watch again otherwise we'd have nothing to write about…
Week one saw a double header of best of threes, with TCA eSports v GLB eSports and Last Remedy v Perilous Void. In the group stages, teams that lose two games are eliminated from the competition in this new shorter Premiership.
Here is a look at Group A pre-match (thanks ESL)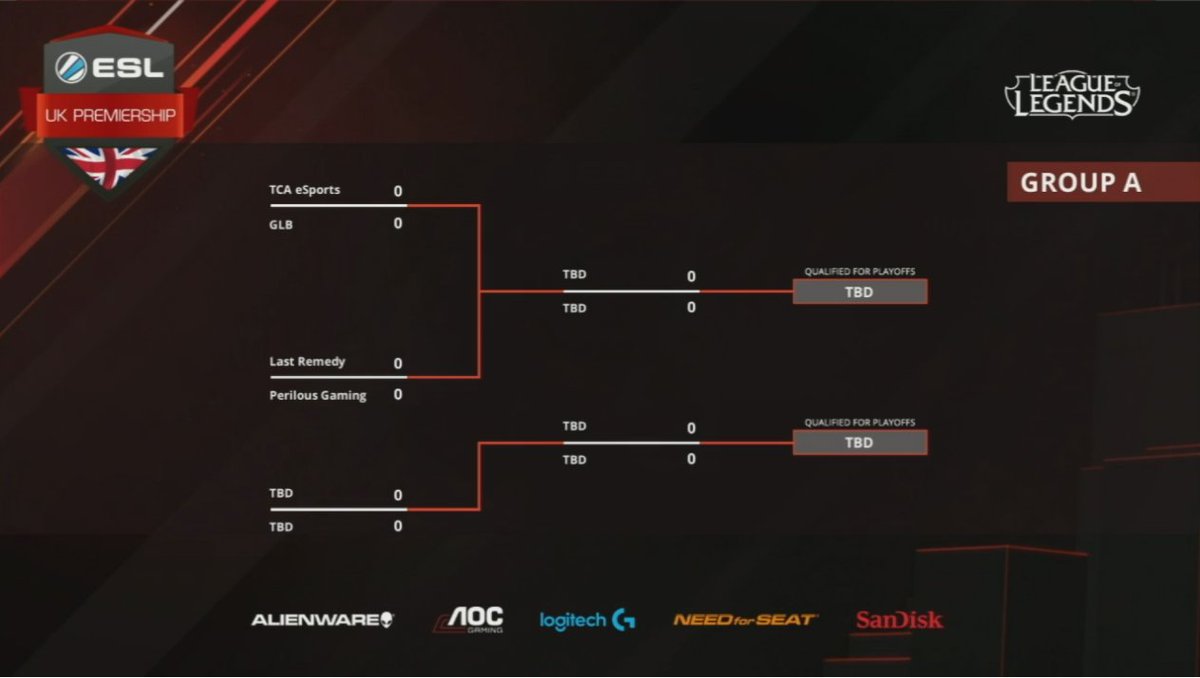 TCA VS GLB
You have to feel for GLB, they came so close to making it to the Premiership, finishing in 9th place, only finding out at the last minute that they did indeed have a place in the Premiership after Choke dropped out.
TCA went into the match as firm favourites but got an early 1-0 due to GLB having a player show up late for the first game, meaning an unfortunate forfeit for GLB.
Game two kept to the pre-match script for TCA as they took the game comfortably to clinch the series 2-0, moving onto their pre-playoff match with the winner of the night's second match.
Game two picks and bans: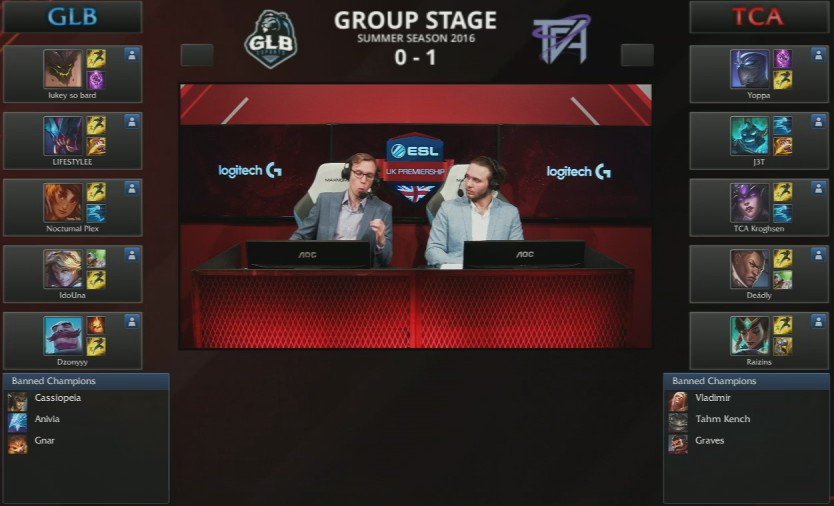 Shame we didn't have a full roster or series tonight. Sorry for any inconvenience @ESLUK + @TCAeSports. We will be more prepped next week!

— GLB eSports (@GLB_Esports) September 7, 2016
PERILOUS VS LAST REMEDY
Game one picks and bans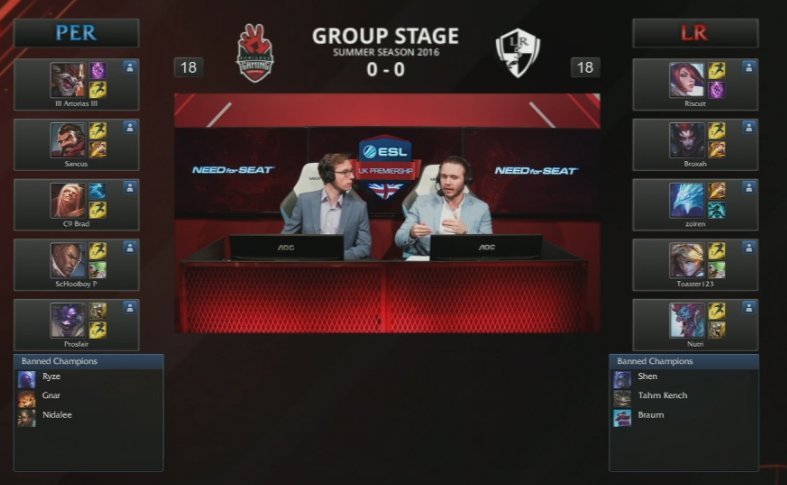 A convincing first game from Last Remedy was to be expected, the new org made some changes to their line-up before the Premiership. And it seems to have paid off: Last Remedy ended the game with a 17k gold lead over Perilous Void.
Game two picks and bans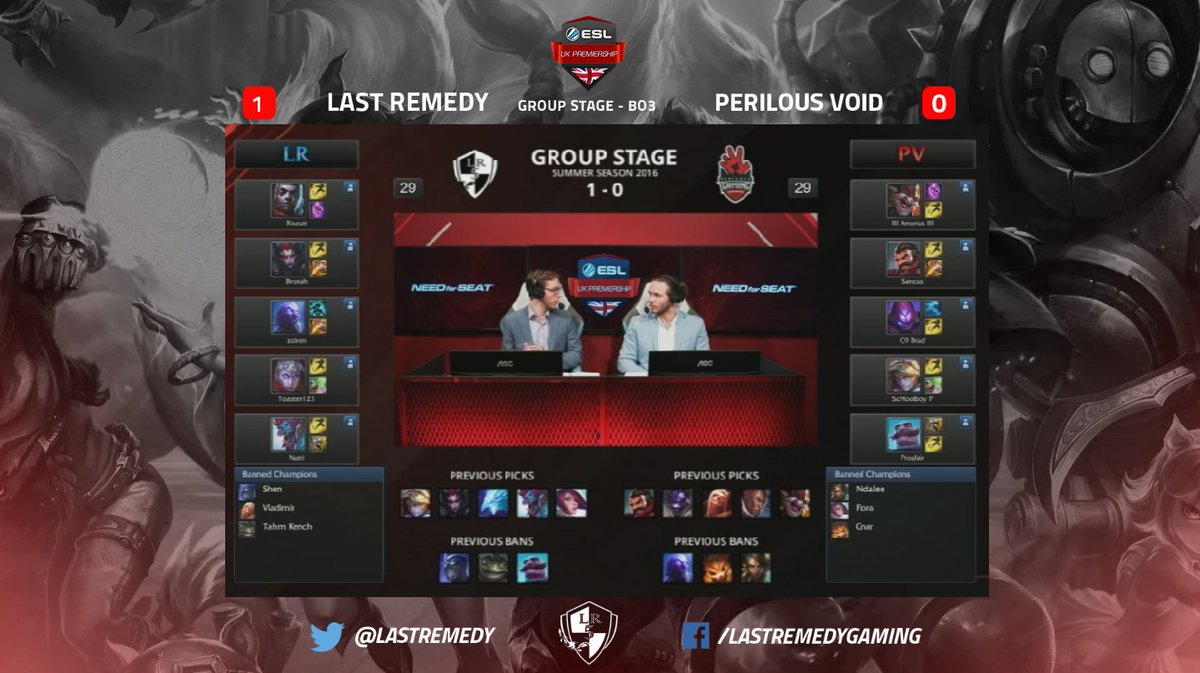 Last Remedy kept a clean sheet this week, taking game two of the series and setting up a match with TCA for a chance at playoff glory.
Void will now have to look to their next game in an attempt to secure their spot in the playoffs, but the 2-0 scoreline should not be too much of a downer for them, Last Remedy were always going to be a hard team to beat.
MVP OF THE WEEK
Goes to Last Remedy top-laner Riscuit (aka Rifty).
Two consistent performances from Riscuit on Ekko and Fiora made life easy for Last Remedy; a strong top lane play maker can snowball a team which is exactly what we got from Riscuit this week.
That's a wrap
That brings an end to this week of ESL Premiership action – make sure you check eSports News UK next week for another roundup of the action.