Earlier this year, a student successfully campaigned for the National Union of Students (NUS) to approach UK sporting bodies in order to recognise eSports as as sport.
Northumbria University's David Spoors put a motion forward for the NUS to petition Sport England and British Universities & Colleges Sport (BUCS), which was passed at the NUS National Conference in April, despite strong opposition from Loughborough University.
If those bodies do recognise eSports as a sport, it could unlock additional funding at a grassroots level for future pro gamers.
Loughborough's decision to oppose the pro-eSports motion was unsurprising, given the university's strong ties with traditional sport. It prompted us to write an open letter to Loughborough's VP of Societies Jenna Holmes, questioning her stance on the matter, but we never heard back.
However, the National University Esports League (NUEL) did hold some discussions with Loughborough to clear up some misunderstandings.
As we understand it, the NUS has now entered into negotiations with the sporting bodies. But what was said in that meeting between NUEL and Loughborough?
The NUEL's founder Josh Williams told eSports News UK: "We had a very good chat with the vice president of activities, the eSports manager from the gaming society and myself. Quite a few misunderstandings were cleared up and we should hopefully see more support for the society this year.
"They stood by their position about eSports inclusion in BUCS, but it seemed justified to me. Their main objections were that they don't think the uni eSports scene is developed enough to be put on par with the other sports. As much as we want to champion university eSports, it's a fair assessment that the players and teams don't put the same amount of training into competing right now – it's our job to get it to that level and get that level of respect.
"There was also a big misconception about how sports teams get their support from the university. Being included in BUCS would likely increase the costs for players to join their societies, as the only reason sports teams are better resourced is generally because they have high membership fee revenue – it would help some societies but could cause another set of problems."

"As much as we want to champion university eSports, it's a fair assessment that the players and teams don't put the same amount of training into competing right now – it's our job to get it to that level and get that level of respect."

But don't some eSports players put in more practice than certain sports teams? We've seen some successful sports teams at a university level practice once or twice a week at most.
"I couldn't comprehensively say to be honest without trying to discredit anyone, because there are many people that put a lot of effort into playing eSports for their uni," Josh added.
"And yeah, in some cases there probably will be sports teams that don't practice often – the point is that four of the GB hockey team are from Loughborough, so their bar is very high when it comes to uni sport.
"Most of the teams competing at a BUCS level will be practicing multiple teams a week and held to a high standard, unis can have up to around five, six or seven teams but only the top two will compete in BUCS at most. Those teams that don't compete in BUCS probably don't practice as much but it's unfair to compare them against our best teams.
"We want to promote a positive image about the uni scene and advance it forward, but there is a lot of work still to do before it's at a level across the country that is comparable to sport."
Josh also spoke about how North American collegiate eSports is at a much higher level than the UK's, and what we can learn from our friends across the pond.
"Even comparing at a university eSports level, the NA scene is miles ahead right now," Josh explained. "I've spoken to universities who have multiple paid coaches just for League of Legends; we only know about a few coaches who help out as a volunteer. So we shouldn't underestimate the work that needs to be done, but we're going to get there."
So why is NA miles ahead at the moment? Well, numbers play a big part. They have more people, bigger universities and bigger events, which bring more attention to the university scene. This helps them attract better sponsors. NA universities are also starting to directly fund teams the same way they do sports teams.
Loughborough University has not yet responded to eSports News UK's request for comment.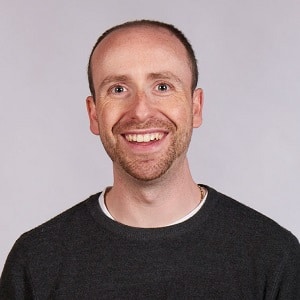 Dom is an award-winning writer who graduated from Bournemouth University with a 2:1 degree in Multi-Media Journalism in 2007.
As a long-time gamer having first picked up the NES controller in the late '80s, he has written for a range of publications including GamesTM, Nintendo Official Magazine, industry publication MCV as well as Riot Games and others. He worked as head of content for the British Esports Association up until February 2021, when he stepped back to work full-time on Esports News UK and as an esports consultant helping brands and businesses better understand the industry.