With Multiplay Insomnia58 getting underway this Bank Holiday weekend (August 26th to 29th), here's our preview of the teams taking part in the main eSports tournaments.

League of Legends £8,000 open

Group stages start: Friday, 2.30pm
Final: Monday, 11.30am
There are four teams currently signed up to the League of Legends tournament: Vibrant Gaming, Ascension, Digital Warfare and exceL eSports.
However, the likes of Choke, MnM, TCA, Batmani and others are expected to turn up (thanks Barnetto), plus a few others, including a few EU teams like Melty. Team Paria have also said they'll be in attendance.
Choke mid-laner Brixton says that Portuguese team K1CK also usually send a roster to i-series. Other teams that could turn up include uPro and ONE.
You can see some of the UK summer LoL rosters here.
On paper you would say that MnM and TCA are probably the favourites (though TCA are apparently without top-laner Yoppa), along with Choke as a potential finalist as they have a new mix team including Toaster.
Then there is League Fest, of course, which features a £15,000 Pro-Am tournament, and two teams: Team Project and Team Arcade. Each side features a mix of former pros including Dyrus and Voyboy, and up and players from the UK scene like Joekerism and Larssen (who said his team have a free win because their opponents have one more NA player than them).

Overwatch £7,500 open
Group stages start: Saturday, 12 midday
Final: Monday, 12.30pm
There are 14 Overwatch teams signed up to i58 so far, according to the Battlefy page. 
These are as follows:
Anarchy
IGI eSports
Tempest Gaming
SM Gaming
King's Row Guard
First Rounded
Flash Point eSports
Baywatch
Snakey Melons
Computerised Gamers
EndPoint
TEAM JUSTICE FOR HARAMBE eSPORTS LEAGUE OF DANK BOIZ ON TOUR GAMING STATES OF AMERICA
Justice Rains from AAAAAGH
GamersOrigin
These is a broad mix of teams, and from their performances in the ESL UK Contender Cups recently, you'd expect Team EndPoint to make their way to the latter stages of the tournament.
Also, props to Team Justice for Harambe just for that name… we hope the casters will be reading it out in full!

Dota 2 £5,000 open
Group stages start: Friday, 2.30pm
Final: Sunday, 12 midday
There are seven teams signed up for the Dota competition as it stands:
S. S. Autism
Clan Crazy
The Quantic Phenomenon
Addiction eSports
Choke Gaming
Hi I'm a 5K English Midlaner
CeX (pictured)
CeX beat Xenex 3-1 in the final at i57.

CSGO £7,500 open
Group stages start: Friday, 1pm
Final: Sunday, 6.30pm
There are 64 teams signed up for this competition, with notable mentions including Team Xenex, EndPoint, The Last Resort, CeX, FM-eSports, TPO and more.
Though they're not listed on the Battlefy page, we understand that Caz eSports will also be in attendance.
Some of the more interesting team names include FiveXSalt, Fancy a bum?, Nerdrage.pro, Get Outta My Bidness, Dicks out for Harmabe (not sure if intentional typo or not), Dirty Old Badgers and Winners.

Hearthstone $30,000 Truesilver Championship
Group stages start: Friday, 1.30pm
Final: Sunday, 4pm
There is a ton of entrants for the grand $30,000 Hearthstone tournament, listed in full on the Battlefy page.
Notable players include Team Dignitas' Greensheep, the most recent ESL UK Premiership winner (Torpedo's BoarControl) and i57 winner Ness (who was invited back to defend his title) among others.
The Truesilver Championship also has both previous Hearthstone world champions – Ostkaka and Firebat. They are two of seven players who won the closed pro qualifier. The other eight spots will be filled through a LAN qualifier with players like ITC 1 champ Rdu, SuperJJ, Crane & Powder (thanks Callum Leslie).

Team Fortress 2 £8,500 open
Group stages start: Friday, 5pm
Final: Sunday, 5pm
It's surprising to see a TF2 tournament with a higher prize pool than the likes of League of Legends, Overwatch and Dota, but Multiplay recently increased the i58 prize pools for TF2 and Overwatch.
Here are the teams:
Stevie Wonder's Aim School
FLEX BOYS
my lan > your lan
Tomato Storm
Team Colonslash: Mayhem
The Essentials
Bantermory sponsored by Sony DADC
KaoS eSports
clanda
Jasmine Tea
Windtunnel Tactics
Team XENEX
Full Tilt
Comfortably Spanked
Crowns eSports Club
FM-eSports

Rocket League £3,000 open
Group stages start: Friday, 2.30pm
Final: Saturday, 7.30pm
Last time around, Belgian side Sector One beat UK's TCA eSports in a thrilling 4-3 final.
So far, it seems Sector One haven't signed up to attend, though TCA are back.
The i58 teams are as follows:
Yemen Bluey Jessie
To Infinity & Beyond
IngloriousExiles
Great British Pounding [Vacation Edition]
StarvingForBoost
SEO Moves
Team Almost Good
Lemonade
Unspecified
Rocket into Uranus
Clown and Fools
Effects
Rocketpuff Girlz
Free Agents 1
Dogs
TCA
The thirsty pirates

Check out the past i57 winners here.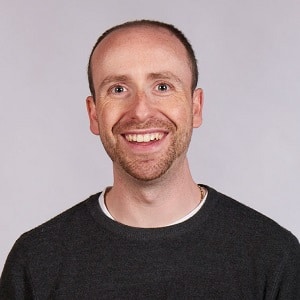 Dom is an award-winning writer who graduated from Bournemouth University with a 2:1 degree in Multi-Media Journalism in 2007.
As a long-time gamer having first picked up the NES controller in the late '80s, he has written for a range of publications including GamesTM, Nintendo Official Magazine, industry publication MCV as well as Riot Games and others. He worked as head of content for the British Esports Association up until February 2021, when he stepped back to work full-time on Esports News UK and as an esports consultant helping brands and businesses better understand the industry.