eSports journalist Richard Lewis says that successful British organisation Team Dignitas were almost sold following the financial crisis around 2008.
"Somebody had to pony up and get some money, and make a loss," Richard Lewis said in a video interview with eSports News UK,. "This is what Team Dignitas did. They came out of the global recession and expanded. They said they were going to shoulder the burden. And trust me, it got hairy.
"[Team Dignitas owner] Odee almost sold that organisation – he'll pretend he didn't, but he did. He almost sold it for a pittance compared to what it's worth now.
"[He kept going] because he believed in it, and salaried players at a time when no one else would. It got the best talent and they were incentivised to go out and practice and win. That's why Dignitas succeeded where everyone else fell back. Because nobody understood that you can't just do these short measures if you want to do something.
"And that's how we get to where we are now in 2016, where all the real pros are gone. We're left with a bunch of bumbling amateurs that honestly think they're as good as the generation that came before.
"You're not, you've got a long way to go before you ever will be. There's nobody that can teach them the discipline, the talent or even give them the money to make them start going down that path."
Check out the full video discussion on UK eSports problems with Richard Lewis on ENUK's YouTube channel later today
Hide our ads and become a premium reader to support ENUK today from just £1 per month!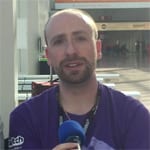 Dom is an award-winning writer who graduated from Bournemouth University with a 2:1 degree in Multi-Media Journalism in 2007.
A keen League of Legends and World of Warcraft player, he has written for a range of publications including GamesTM, Nintendo Official Magazine, industry publication MCV as well as Riot Games and others. He works as full-time content director for the British Esports Association and runs ENUK in his spare time.