It's been a while since we've looked at UK Overwatch. There has been a number of changes that have indeed made the scene more interesting.
We have seen players and teams come and go, new teams entering the finals and much more off screen activities. Craig Robinson looks at the changes.

Things off stream:
One thing that has caught my attention is [email protected]'s very own Kyle1. He has captured his plays on Mcree and posted them on twitter.
In addition, the clips have been shared by former LoL coach turned OW coach Leviathan and have now been seen by a global audience. His videos of Mcree gameplay show him on a head shot spree and highlight the full potential of the hero and his skill in the game.  You can check out some of his clips here – Clip 1 and Clip 2
He also previously earned an MVP award from us in one of the weekly cups. 
There also seems to be some good news for UK based Overwatch in the midst.


Kyle has since confirmed his team has joined Reason Gaming.
Choke Gaming:
Firstly, Choke Gaming recently saw UK Mercy player Billy 'Nutri' Wragg leave the team due to health related issues. Instead, they have added Romanian player Daryus to fill the gap.
Following these roster changes, the team haven't made an appearance in the UK Ballistix Cup since the last week. Instead Choke have played in the go4Overwatch Cup last Sunday and have posed a real threat by finishing third place.
But what implications has that had on the UK cup? Choke/GLB had always been the top dogs taking the finals constantly; with Choke out of the way, more teams have had a chance to shine. Teams like TBA Pachimari, Top Mid Esports, C U @ Lan and Flash Point have all entered the finals for their bid at the best of the week.
They may have never had that opportunity if Choke didn't take this move. This ultimately means other teams have been able to snag those cup points ready for the final next week.
With Choke acquiring GLB's top UK Overwatch team, then leaving the UK Overwatch cups, it's a typical case of a UK org looking outside the local opportunities to make a bigger impact in Europe.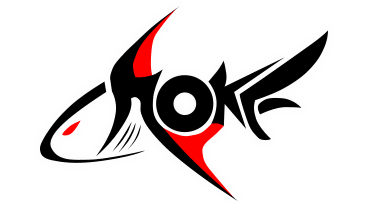 The UK Overwatch Cups:
One thing that stood out above the other cups was the cup on July 20th. The latest patch for Overwatch came out just before this cup, so it brought that extra bit of excitement to the stream. The grand return of Mcree came and conquered, we also saw DVA in certain situations, some Zenyetta on attack and the Ana hype, as she newest addition to the game.
Another thing that stood out to me throughout the tournament was Soldier 76. Despite recent changes, he was the hero still scoring those multi kills from ults and manoeuvred around the tanks for protection – and to avoid DVA defence. In my eyes, Soldier 76 still seems like a priority pick.
Despite the focus on the most recent cup, the previous few weeks have meant something. Announced just over a month ago, the cups will be turned into a point system since the sponsorship from Ballistix. The three teams that have the highest points going into the monthly prize tournament are Choke, CU @Lan and Top Mid.
This means next week's result will create the monthly victor with CU @ Lan currently winning, with points from a first and second place finish. Will Choke return? What if Top Mid win a second week in a row? Maybe C U @ Lan can get enough points no matter where they finish? Find out all this next week!
You can sign up to the UK Overwatch Ballistix cups from here. Competition normally starts around 7:30 PM on Wednesdays with Munchables and various different casters hosting the cup over at https://www.twitch.tv/esluk.