As it's been a while since we published some memes on eSports News UK (and Brixton had such lovely things to say about us!) we thought we'd throw some together for you.
This time around it's an Augustas Gakis/he's-on-a-madness "Toaster" Ruplys special, following the UK ADC's move into the EU LCS with Origen.
@Ped_LoL @excoundrel @eSports_News_UK @CasterTridd no other country's top esports news site has a memes of the week section. Not one.

— Brixton Hamilton (@BrixtonHam) July 19, 2016

Disclaimer: Some strong language. Any tilting this article causes is not the responsibility of eSports News UK; any grievances should instead be taken up with the content creators!

Toaster's move to Origen began back in early June when Riot's meme-master Draggles put out a charity ad for the ADC, who's plied his trade in the ESL UK Premiership over the past few years:
for only £5 a month, you too can get a team for superstar uk ad carries. please think of @Gakis_LoL xxx pic.twitter.com/NL9VUE9UXY
— Ben / Draggles (@bedraggles) June 9, 2016

Scubsy (Toaster's "mental health coach and agent") then started to put the pieces of the puzzle together.
makin a puzzle x @Gakis_LoL pic.twitter.com/hEbq9qrCZw

— Ⓢⓒⓤⓑⓢⓨ (@scubsy_) July 2, 2016

Riot then uploaded an up-to-date picture of Toaster to the Origen page on their LCS teams section:
This is my favourite page on lolesports now @Gakis_LoL pic.twitter.com/MrzT61pb6e
— Joe Fenny (@ESL_Munchables) July 13, 2016

Of course, Ped was there to save the day:
dw guys i got you @lolesports @Gakis_LoL pic.twitter.com/umIzYmYB4x

— Ped (@Ped_LoL) July 12, 2016

Then more people from the League scene reacted: 
grats @Gakis_LoL always had faith man pic.twitter.com/BIr2OIIYU9
— Ⓢⓒⓤⓑⓢⓨ (@scubsy_) July 12, 2016
@JamesDUDE123 @scubsy_ @Origengg @Gakis_LoL pic.twitter.com/fe6aIzaGmT

— Cody (@Coodywoo) July 12, 2016
It's 2016 and there's a fucking toaster in the LCS, what's your excuse? (Congrats @Gakis_LoL )
— Alex Winton (@SynygyLoL) July 12, 2016
Just checked out @Origengg's roster, so happy to see @Gakis_LoL on board!! HYPE pic.twitter.com/tMULlkb9PF

— Ⓢⓒⓤⓑⓢⓨ (@scubsy_) July 12, 2016
I am a proud father @Toaster_LoL
— Jamie | Tundra (@followTundra) July 14, 2016
fixed it @Toaster_LoL @Origengg @loleu pic.twitter.com/OHLUsXs54T

— Ⓢⓒⓤⓑⓢⓨ (@scubsy_) July 14, 2016
OG right now #EULCS pic.twitter.com/sMwP6DJcZr
— Daniel Drakos (@lolTsepha) July 14, 2016
Had a chance to sit down for a quick chat with @Origengg's new AD this morning #EULCS pic.twitter.com/RnpZlVQCOo

— Devin Younge (@PiraTechnics) July 15, 2016
In EU for the weekend supporting our boy TOASTER pic.twitter.com/XY9IPkVeFx
— Stixxay (@Stixxay) July 15, 2016
Welcome XD @Toaster_LoL pic.twitter.com/6gcJvJjamB

— 「Draco Lucian」 (@draco_lucian) July 17, 2016
Augustas still can't believe it… @Toaster_LoL pic.twitter.com/Bfc22Z4TUB
— Ped (@Ped_LoL) July 19, 2016
@FionnOnFire pic.twitter.com/X3ByftxfG6

— Ben / Draggles (@bedraggles) July 13, 2016

Cody reposted this masterpiece …thing:
gl vs schalke @Toaster_LoL pic.twitter.com/NeMUSKfmsU
— Cody (@Coodywoo) July 13, 2016

And let's not forget this:
He's ona madness pic.twitter.com/ezjUgTcHBZ

— Cody (@Coodywoo) March 27, 2016

One for future memes…
you can find a sneak peek of my EU LCS Week 7 photos here: https://t.co/YbemBVkLlC (full gallery coming soon) pic.twitter.com/rIv6KigqbR
— Karina Ziminaite (@ziminaite) July 18, 2016


Other weird/funny stuff from the past month
Streamer Gross Gore has 99 problems and the egirl is one…
@YoungGooby lads pic.twitter.com/0MRrCyfo2t
— hot anime girl (@SkullreconG) June 27, 2016

British jungler Maxlore brings some winking to the LCS… (he also went on to help Giants beat Fnatic 2-0 – see our Maxlore analysis article here)
.@GiantsGaming's @Maxlorelol predicts win against @FNATIC with a wink: '2-0 tomorrow' #EULCS https://t.co/Gvnwo0Tm6b pic.twitter.com/TcEpXE1mV7
— theScore esports (@theScoreesports) June 30, 2016
@bedraggles Quickshot: Nope, it's @bedraggles! pic.twitter.com/CiU4rTVwLc
— Łukasz Rogala (@okrzykfurii) July 12, 2016

No words:
Representing my boy @XDSMILEYs6 at Dreamhack with the flower power !! ;D pic.twitter.com/sMJ8jgd2Ma
— Upset (@EliayLipp) July 16, 2016

And finally, some cheeky bugger (Ped??) wrote this about our article on Tridd's recent UK scene comments…
crying @BrixtonHam pic.twitter.com/ZGfxxhRfoY
— Ped (@Ped_LoL) July 19, 2016


Our meme aggregation articles are just supposed to be a bit of fun, so if anything has upset you, please let us know.
Did we miss anything? Have your say in the comments section below or tweet us @eSports_News_UK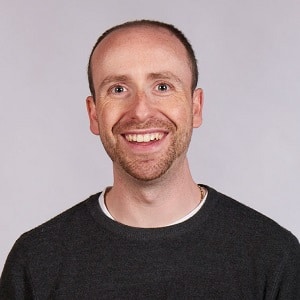 Dom is an award-winning writer who graduated from Bournemouth University with a 2:1 degree in Multi-Media Journalism in 2007.
As a long-time gamer having first picked up the NES controller in the late '80s, he has written for a range of publications including GamesTM, Nintendo Official Magazine, industry publication MCV as well as Riot Games and others. He worked as head of content for the British Esports Association up until February 2021, when he stepped back to work full-time on Esports News UK and as an esports consultant helping brands and businesses better understand the industry.