Team Infused's nightmare start to Season 3 of the ESL UK League of Legends Premiership has continued.
Infused as an organisation have dropped support for their UK League of Legends team due to the number of default losses and a recent player ban.
Their match against Renegades Banditos this week was cancelled and the Banditos picked up a default win. This was due to Infused not being able to put forward a full roster, after their ADC Cliff was banned from League of Legends due to toxicity. He has also picked up three penalty points from ESL UK.
killing myself cya pic.twitter.com/OG4DkoMV7Q

— cliff (@Cliff_lol) March 1, 2016

Team Infused's coach Nihir "Good ADC" Vedd said in a Twitlonger post: "Due to a series of unfortunate events, Infused has dropped support for the ESL premiership League of Legends team. I completely understand this decision and probably would have done the same thing if I was Andrew (the owner of Infused).
"The reason they dropped support for us was because of the number of default wins being awarded to opponent teams, and that players of Infused need to represent the organization – "Infused Cliff" should not have been toxic, especially under that name.
"Looking towards the future, I personally thought it would be better to disband at this point and try again next season. However after talking to the players, the majority of them want to continue playing, albeit not as seriously as we were taking it before. ESL has spoken to both Andrew and I and we've agreed on us keeping the spot, while agreeing to a name change so we no longer represent Infused."
The news comes after Infused picked up a default loss in week one due to their mid-laner pulling out at the last minute, and a 1-0 loss to TCA last week.
Cliff said he was banned due to flaming and trolling, but believes the punishment is too severe.
"I've been banned for 14 days for being toxic – deserved according to Riot rules," he told eSports News UK. "However, I don't think that toxicitiy should be a bannable offence at all. So it's undeserved in my eyes, but in Riot's it's 101% deserved."
Due to an in-game player suspension, tonight's first match has been cancelled. A default win has been awarded to @Renegades Banditos.
— ESL United Kingdom (@ESLUK) March 2, 2016

So, could Cliff have played in tonight's ESL UK match on a second account?
An ESL spokesperson told eSports News UK: "There's nothing in the rulebook that explicitly prohibits him from playing on a second account, but he would have at the very least received penalty points for his behaviour, not being a role model in the first place.
"The fact that he has received a player ban from the game itself, he shouldn't be playing – and as ESL UK has a Challenger Series qualification slot, we believe he should not be playing to the standards that a Challenger Series player should be playing."
ESL UK is pointing to section 3.4 of its rulebook:
3.4 Code of Conduct – All ESL UK Premiership participants agree to behave in an appropriate and respectful manner towards other participants, spectators, the press, the ESL UK broadcasting team and all members of the ESL UK Premiership administration. By taking part in the competition players and organizers become role models for the community, and should behave accordingly.
The ESL UK spokesperson added: "In the rulebook under 3.4 code of conduct, players who take part in the competition must behave as role models for the community, and should behave accordingly.
"Typically, if someone has just been caught, or made an odd statement, they'd receive a penalty. You have to be very abusive, very toxic to receive a ban. We have, in our ruleset, the ability to create divisions within our ruleset that are not within the rulebook. So if a situation arises we have the power to create a [new] definition.
"In this case, we decided that due to the level of toxicity it was the right call to uphold the ban and forfeit the game. At the same time, a game ban from Riot is a player ban, not an account ban, so Riot has banned him as a player from participating within League of Legends for 14 days.
"That's my interpretation of it. Bearing in mind if he received the same ban in the Challenger Series, he also wouldn't be allowed to play for 14 days."
The means that Cliff will miss next week's match too, so unless his team find a sub ADC in that time, they will be picking up another default loss next week.
unban me i am huge rolemodel to uk sceneE ! 1
— cliff (@Cliff_lol) March 2, 2016

eSports News UK understands the team was originally under the impression that the match could have gone ahead if Cliff had used a second account.
After being told cliff could play on another account we're being told an hour before the game that we put so much prep into that he can't.
— Brixton Hamilton (@BrixtonHam) March 2, 2016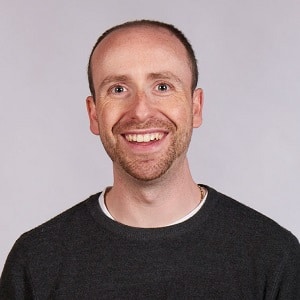 Dom is an award-winning writer who graduated from Bournemouth University with a 2:1 degree in Multi-Media Journalism in 2007.
As a long-time gamer having first picked up the NES controller in the late '80s, he has written for a range of publications including GamesTM, Nintendo Official Magazine, industry publication MCV as well as Riot Games and others. He worked as head of content for the British Esports Association up until February 2021, when he stepped back to work full-time on Esports News UK and as an esports consultant helping brands and businesses better understand the industry.