It's been a while since we announced we were introducing a 'memes' section on eSports News UK.
Some of you liked the idea – but others clearly didn't! So we've stepped back from publishing a weekly roundup and will look back on the funniest/weirdest memes on a monthly basis instead.
If you still don't like it, blame Rob.
I need more memes in my life right now

— Rob Allen (@ML_TREBOR) January 27, 2016

So, just for you then, Rob. Here's what the UK League of Legends eSports scene pooped out in January 2016:

The Peter Goldingay column for casters
There's a couple from Peter this month so we've grouped them into his own little column, which is sure to be a firm favourite of UK casters for months to come.
Make sure to send your birthday wishes to our favourite choir girl @VediusLoL She doesn't look a day over 17. pic.twitter.com/jGWfMKsLyD
— Peter Goldingay (@pjgoldingay) January 4, 2016
lads lads lads, lads on tour lads lads lads lads lads wheeyyy @excoundrel @VediusLoL @SonatheDoctor @ESL_Munchables pic.twitter.com/f8p2OqsyH3
— Peter Goldingay (@pjgoldingay) January 27, 2016
His hair, his eyes
Choke Gaming's content editor Cameron Ramage let us know about this one. It features former FM-eSports player Augustas "Toaster123" Ruplys:
.@Toaster_123 pic.twitter.com/99HHESk51u
— Cameron Ramage (@CHK_Adeid) January 16, 2016
Vince's new team?
This was created by a mystery meme maker and sent in to us anonymously, after former Choke Gaming manager Vince Clarke said he was considering establishing a new team of his own.



Here's another one also sent in anonymously to balance it out:


For the record these memes don't represent our views here at ENUK!

Nose Gore
Can it be a UK memes page without mention of streamer Gross Gore and his nose?
Hi @GrossieGore drew some fan art of the #EpicMoment you met @toffee , hoping you'll unblock me soon! 🙂 <3 pic.twitter.com/tuAXypMZu8
— cody coodywoo wood (@Coodywoo) January 26, 2016

(by the way Cody, thanks for making those weird YouTube videos of me, I think…)

This one is from December, but still…
pic.twitter.com/h0PtMs6xSS
— vagabonds (@mlgvagabonds) December 26, 2015
Shady dealings
ukesports pic.twitter.com/wyvhDwFJZu
— Josh Myers (@JoshWilko4) January 18, 2016
Other silly stuff
Not really memes, but a few morsels of randomness from the BBC's documentary on three UK eSports pros – The Supergamers – which aired last week.
the kasing effect pic.twitter.com/vWxd3ZJpNg
— Ben Forbes (@RiotDraggles) February 3, 2016
The weirdest part of the BBC eSports show so far is the host watching KaSing shaving… still, pretty good so far pic.twitter.com/bpOCkad7mX
— Dominic Sacco (@Dom_Sacco) February 2, 2016
Supporting the support
Another bit of KaSing love:
We are trying our best to give @kasinglol a nice gaming experience, here in Vitality. pic.twitter.com/UgxU6eoJV4
— Shaunz (@Shaunzpro) February 5, 2016
Tundra's time
Sona's reaction to the ESL Challenger Series news.
After seeing the @ESLUK announcement, this is all I have to say. @Tundra_LoL pic.twitter.com/RZWXlRuU6C
— Sona (@SonatheDoctor) January 19, 2016
ESL gets the gifs out
More silly/irrelevant gifs please, ESL UK!
The @loleu #ESLPrem Spring Qualifiers now advances 4 teams into the Promotions tournament. https://t.co/2KiBbB5Q8N pic.twitter.com/7ZzcXWtx19
— ESL United Kingdom (@ESLUK) January 28, 2016

Our meme aggregation articles are just supposed to be a bit of fun, so if anything has upset you, please let us know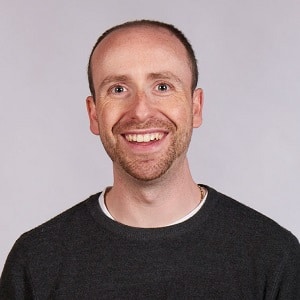 Dom is an award-winning writer who graduated from Bournemouth University with a 2:1 degree in Multi-Media Journalism in 2007.
As a long-time gamer having first picked up the NES controller in the late '80s, he has written for a range of publications including GamesTM, Nintendo Official Magazine, industry publication MCV as well as Riot Games and others. He worked as head of content for the British Esports Association up until February 2021, when he stepped back to work full-time on Esports News UK and as an esports consultant helping brands and businesses better understand the industry.