Team Infused put in an almost faultless performance in today's match against FM-eSports this afternoon, as they won 2-0 and remained undefeated in the 2015 League of Legends ESL UK Premiership Summer Season.
This means Team Infused will face Exertus Esports in one semi-final, while Choke Gaming will face FM-eSports in the other. Both will take place on the weekend of December 5th to 6th.
Casters: Sona and Vedius
Stream: ESL UK LoL Twitch stream
Game one
Line-ups:
Team Infused – blue side (Captain Alphari top – Hecarim, Maxlore – DrMundo, Charlietea mid – Ekko, POILK ADC – Jinx, Arphan support – Tahm Kench)
FM e-Sports – red side (mouz beansu top – Renekton, mouz Dan jungle – Lee Sin, ZiViZ mid – Orianna, Toaster123 ADC – Caitlyn, Tundra support – Janna)
Report:
FM attempted to take the first two towers bot early on, but Alphari teleported in at the last moment to drive them back and prevent them from taking that second tower.
It was a very even affair early on, with similar gold levels for each team. Infused put quite a bit of pressure on ZiViZ mid, with Alphari helping Charlietea out mid to help attack FM's tower.
FM took the first dragon at the 10-minute mark, however mouz beansu was taken down top soon after, thanks to a gank from Alphari and Maxlore.
Tundra and mouz Dan responded well, taking Alphari down in the top lane, before POILK sniped mouz Dan. The action soon returned to the mid-lane, with Charlietea taking down ZiViZ with the help of his team. It was 3-1 to Infused at this point, with a 5k gold lead.
POILK farmed very well early on, hitting 201 CS as Jinx around 19 minutes in.
Infused went 8-1 ahead at the 23-minute point, taking down the BARON, acing FM and taking the mid-lane inhibitor turret following a superb team fight.
Soon afterwards, Infused charged through the bot-lane, wiping out most of FM and taking the Nexus with a 12-1 scoreline. An almost-perfect opening game from Infused.
Game two
Line-ups:
FM e-Sports – blue side (mouz beansu top – Gangplank, mouz Dan jungle – Elise, ZiViZ mid – Viktor, Toaster123 ADC – Lucian, Tundra support – Janna)
Team Infused – red side (Captain Alphari top – Fiora, Maxlore – Lee Sin, Charlietea mid – Brand, POILK ADC – Jinx, Arphan support – Nautilus)
Report:
FM started by banning Ekko and DrMundo – no surprise there following Infused's impressive performance in game one.
Maxlore tried an early gank on beansu top, coming through FM's jungle, but beansu flashed away to safety.
Tundra roamed top for a while, but came back to the bot-lane to team up with Toaster, who almost got the first blood against POILK. But the first blood went to Infused, after that deadly duo Maxlore and Alphari ganked beansu. Dan was also caught in the bot river soon after, with POILK taking him down. It was 2-0 to Infused at ten minutes in, with a 2k gold advantage.
Alphari dominated the top-lane early on with some solid mobility, slapping a Homeguard enchant on his Ionian Boots of Lucidity before beansu even bought his first pair of boots.
Check out Alphari in action in game two here:

Infused went on to pick up another two kills in the bot-lane around the 14-minute mark, with Alphari roaming down to lead the fight. They then swarmed FM's top jungle, picking up another couple of kills, with beansu and Dan taking a kill each too, giving FM their first kills of the game. 8-2 to Infused.
Near the 20-minute mark, beansu took down POILK under Infused's top tower, however Alphari charged in to avenge his teammates' death. That put him on a 4/0/2 scoreline with almost 200CS, and from then on he split-push bot to take the inhibitor tower.
Meanwhile, a teamfight kicked off mid, with Infused trading two kills to one, after POILK killed ZiViZ with a superb Super Mega Death Rocket as Jinx.
FM tried their hardest to fight their way back into the game, but whenever they picked up a few kills, Alphari was there to smack them back down again, putting him on a 8/0/2 scoreline and 257CS on the 26-minute mark.
Alphari went on to pick up another FOUR kills soon afterwards, putting Infused within touching distance of winning the game.
Infused remained undefeated after winning 26-9 on the half-hour mark.
Final standings – ESL UK Premiership League of Legends Summer Season 2015
Team Infused – 21 points
Choke Gaming – 18 points
FM-eSports – 15 points
Exertus Esports – 12 points
NUEL – 9 points
Terra Cotta Army – 6 points
exceL eSports – 3 points (withdrawn from Premiership)
Team Paria – 3 points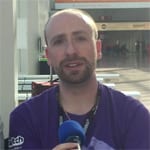 Dom is an award-winning writer who graduated from Bournemouth University with a 2:1 degree in Multi-Media Journalism in 2007.
A keen League of Legends and World of Warcraft player, he has written for a range of publications including GamesTM, Nintendo Official Magazine, industry publication MCV as well as Riot Games and others. He works as full-time content director for the British Esports Association and runs ENUK in his spare time.