Josh "Furndog" Furneaux has been appointed head coach of Team Alternate's all-female European League of Legends eSports team, days before they battle it out to become the number one female LoL team in Europe.

Team Alternate – based in Germany – is one of eight LoL all-female teams from Europe taking part in the Electronic Sports World Cup (ESWC) LoL tournament, which gets underway on Wednesday October 28th, part of Paris Games Week.
The girls will be on stream (see link above) and on the main stage, playing on Wednesday from 16.30 CET.
They have been placed in group B, going up against Spain's LDLC, Norway's BX3 EK and France's Lamasticrew.
In group A, there's Team Acer from Denmark, Spain's Wizards Club, France's unKnights Ladies and Poland's XenoDragons.
All four teams of each group will play each other in best-of-three matches. The best two teams will then qualify for the playoffs, where first in group A will play the second team in group B, and the top team in group B will face the second team in group A. These will be best-of-three matches too.
Team Alternate's new head coach and UK-based League of Legends coach, Josh "Furndog" Furneaux, has won several tournaments in the past across a range of skill levels, from Silver to top 10 Challenger.
He's been a LoL coach since Season 3, coaching the likes of Team Blue Squad and Sylhex Gaming.
Josh told eSports News UK: "It feels really great to get this coaching breakthrough and I feel like it really adds credibility to something I've done for so long. As a result I can't thank Alternate enough.
"In terms of what my aims are for the team, well immediately it's of course ESWC, I haven't had quite as much time as I would've hoped to get the team to exactly where I want the team to be, but we've been putting in lots of work to build the synergy and adapt to the meta that current league requires.
"Looking past ESWC, I'm looking to get the team slowly moulded into my generic coaching/playstyle which is a very objective-focused low risk one."
Josh originally started in conventional sports such as football from about 15 years of age, and is currently in his final year of his teacher training degree.
He says it wasn't easy to grow his coaching career.
"The difficulties I ran into were the skeptics who based my coaching ability on my solo q elo (gold) without even giving me the chance to prove myself – and as a result had to start from the very bottom with silver and very casual teams.
"Slowly I worked my way up until I began coaching challenger teams and hit top 10 on two separate occasions. After coaching on the European scene building up somewhat of a coaching CV, I returned to the UK scene where I think the knowledge of top level league has been very limited."
Josh got a break with inMotion, who was later taken on by Rift Gaming, who Josh also coached.
"This exposure led to spread my name further I guess and as a result got a place on the Fnatic analyst team, which secured Fnatic's win of the LCS summer split. Today, after a bit of a move away from analysis (which for me was a great experience, but not so enjoyable), I'm here with Alternate."
The team are off to bootcamp at Alternates gaming house on Saturday (October 24th) while Josh theory crafts and meets up with them at the start of next week.
Team Alternate's jungler and team captain Tina "Tinalicious" Scherwitzl added: "Firstly, I'm looking forward to seeing all my girls at the gaming house for the first time, and secondly for all the experience Alternate will give us from photoshooting to interview coaching and playing in the gaming house.
"Thirdly, to be on the main stage [at ESWC] – I still can't believe that we are one of the top eight female teams from the whole of Europe, and only four got selected to be on the main stage. We are just so excited, and will do our best to represent Alternate and our lovely sponsors. Thank you so much – I'm so excited!"
Team Alternate's current female LoL roster is as follows:
Dimitra "CáiT" Sianidou (from Greece) – top lane
Tina "Tinalicious" Scherwitzl (from Austria) – jungle
Marivi "Nitza" Alba (from Spain) – mid lane
Nicole "Nylanaa" Kock (from Germany) – ADC
Elin "Elin" Malmersjö (from Sweden) – support
On Alternate being an all-female team, Josh commented: "I think it is important that females are recognised as not only the stereotypical streamers, but really top quality players who can compete and I believe that tournament like ESWC really do a lot to give this competitive scene the exposure it deserves.
Team Alternate as an overall organisation was formed in 2003 but its female League of Legends team (formerly Toxic Girls) was signed up in August this year, boasting a mix of Master and Diamond players, before undergoing a couple of roster changes.
Team Alternate's LoL team also won another smaller female tournament earlier this month.
"For Alternate's future, we're gonna push on and become the very best we can be, I'm working with a great group of girls who are committed and dedicated to reaching their potential – and it's my job to facilitate that," Josh added.
Josh and the team also wanted to thank Alternate and their sponsors: Needforseat, Sharkoon technologies, Intel in deutschland, Nvidia, LG electronics deutschland, Ckras and Esportclothing.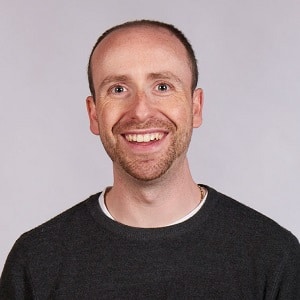 Dom is an award-winning writer who graduated from Bournemouth University with a 2:1 degree in Multi-Media Journalism in 2007.
As a long-time gamer having first picked up the NES controller in the late '80s, he has written for a range of publications including GamesTM, Nintendo Official Magazine, industry publication MCV as well as Riot Games and others. He worked as head of content for the British Esports Association up until February 2021, when he stepped back to work full-time on Esports News UK and as an esports consultant helping brands and businesses better understand the industry.