One of the most disgusting esports news stories emerged in February 2015.

Professional League of Legends player Marcin 'Kori' Wolski (pictured) – the mid-laner for MeetYourMakers (MYM) – was threatened by his manager after he made it clear he wanted to leave the team.
His manager, Sebastian 'Falli' Rotterdam, didn't threaten the pro physically – he promised that Kori's mother (who signed his professional esports contract on his behalf) would "lose the house" she lives in.
Falli was agitated with the idea that Kori would quit just before the European League of Legends Championship Series (LCS) tournament got underway, and made the threats to him over the phone, in-between hitting doors and walls.
There's even an audio file capturing some of Falli's comments, where he also threatens that if Kori quits, everyone on team MYM would lose their job (they didn't – Kori dropped out just before LCS began and MYM stand-in Marius 'Blizer300' Hæsumgaard played the first four matches, before Kori came back in).
The reason Kori wanted to quit was not only because of his coach's threatening behaviour – he was still owed wages from playing for Supa Hot Crew, many employees of whom now work for MYM.
Developer Riot Games is 'looking into' the matter.
We take the safety and well-being of players very seriously. We are, and have been, actively looking into the situation between Kori and MYM
— Nick Allen (@RiotNickAllen) February 9, 2015

The full story is over at Daily Dot where you can find all the details – but the reason I'm writing this article is because something needs to change.
Esports has been coasting for a number of years now and has increased in prominence quite heavily over the past few. Pro players have wages, the prize funds are in the millions of dollars and there are sponsors pumping serious amounts of money into the teams and the tournaments. Hundreds of thousands of viewers watch some of the biggest tournaments in the scene.
While esports is nowhere near the level of football in terms of global popularity, it never will be unless a proper governing body is formed.
Would a football team field 11 players then threaten one who wanted to leave just before the league started? No – it would have the correct number of substitutes and back-up squad players on hand, or look into hiring a replacement, if a player were to leave. And if it did threaten or behave disgustingly, then The FA – or even FIFA – could look into any unfair matters or threatening behaviour and punish accordingly.
The other advantage of having an esports governing body would mean that it could raise sufficient funds to promote the game properly.
FIFA says it is "an association of associations with a non-commercial, not for profit purpose that uses significant funds in the pursuit of its statutory objectives, which include developing the game of football around the world, organising its own international competitions, and drawing up regulations for association football while ensuring their enforcement."
I'm not saying FIFA is a shining light – far from it – but you cannot mistake the money it makes AND more importantly pumps back into the game (it claims to spend more than $500,000 per day on football development), as well as fining and punishing teams when the rules are broken.
Riot and other games developers can only do so much to police their game and their tournaments (check out the revised 2015 LCS rules here). Mistakes and appalling events will happen in esports like they do in other sports. We need an organisation to minimise them – a group that will unify all the different esports developers, games and tournaments, look after them and ensure they adhere to the rules.
I know it's not going to be easy (just look at the doomed UKeSA); creating an esports governing body from scratch will be a monumental task.
But I also know I don't want to be writing any more articles about esports scandals – and I'm sick of reading them.
The game deserves better.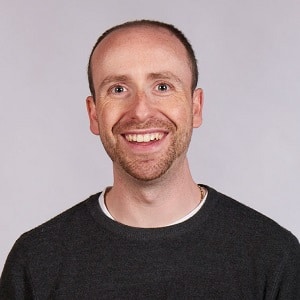 Dom is an award-winning writer who graduated from Bournemouth University with a 2:1 degree in Multi-Media Journalism in 2007.
As a long-time gamer having first picked up the NES controller in the late '80s, he has written for a range of publications including GamesTM, Nintendo Official Magazine, industry publication MCV as well as Riot Games and others. He worked as head of content for the British Esports Association up until February 2021, when he stepped back to work full-time on Esports News UK and as an esports consultant helping brands and businesses better understand the industry.