There's nothing quite like beating a friend or relative at a video game to get into the Christmas spirit, so we've rounded up the best competitive multiplayer games – both online and offline – to give you some extra gaming ideas this festive season.
Here's our pick of the top 50 competitive multiplayer games. We've kept the list as simple as possible, stating the platform and a brief sentence explaining why the game has been included. Disagree with any of the below? Make sure you leave your alternative suggestions in the comments box at the bottom of this article.


50. Pong – Various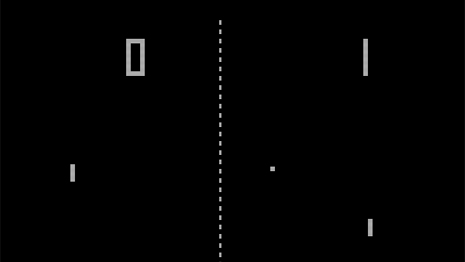 Ah, Pong. Not only was it one of the first video games for home machines, but it encouraged competition between players, paving the way for and inspiring future generations of two-player games.
49. Lylat Wars/Star Fox 64 – N64

Do a barrell roll.
48. Conkers Bad Fur Day – N64/Xbox
The four-player split-screen multiplayer deathmatches on N64 were fun, but the online mode on the Xbox version was underrated. A hidden gem.
47. Madden 2005 – PS2/Xbox/Gamecube/Various
American Football is not for everyone, but Madden '05 is still regarded one of EA's best in the series. Once you understand the game it's actually pretty fun.
46. F1 2010 – Xbox 360/PS3/PC

We're not lacking for F1 games but Codemasters' F1 2010 is my favourite for online multiplayer.
45. Snowboard Kids – N64
It's basically Mario Kart with snowboards. Works for me.
44. Dead or Alive 2 – Dreamcast/Arcade/PS2
It looks gorgeous and plays pretty well for a fighting game too, with a decent counter system.
43. Time Crisis 2 – Arcade/PS2
It's known for being a co-op arcade shooter, but playing against a friend in separate single-player games and aiming for the highest score is arguably more fun.
42. Dr Robotnik's Mean Bean Machine/Puyo Puyo – Mega Drive/Various
Still my personal favourite puzzle game to this day, Dr Robotnik's was the Western release of Puyo Puyo, an addictive Tetris/Columns style game where you had to match more coloured beans than your opponent and create combos to win.
41. Puzzle Bobble 4/Bust-A-Move 4 – PSone/PC/Various

This is more well known than Dr Robotnik's and spawned a plethora of copycat games which you can now find on the App Store and on Facebook.
40. Gran Turismo – PSone
Although it was better known for its simulation racing gameplay and the ability to acquire and customise a garage full of supercars, it also had a nifty split-screen mode too.
39. ISS 64 – N64

Before the battle of FIFA and PES, there was a different beast: Konami's International Superstar Soccer. The commentary was awful, but the gameplay was mint.
38. Wipeout – PSone/Saturn/PC
This was something special when it first arrived in the mid-90s. I remember the futuristic racer being one of the first console games to allow multiplayer with separate consoles and TVs via system link, meaning you didn't have to make do with a squashed split-screen.
37. Mortal Kombat
For me it never came close to the heights of Super Street Fighter II (see number 10), but what it lacked in combos and gameplay it made up in blood and fatalities.
36. Star Wars Jedi Knight: Jedi Academy – PC/Mac/Xbox

Looking back on this game makes me wonder why we haven't had a proper decent multiplayer lightsaber-focused Star Wars game since…
35. Daytona racing arcade


Insanely fun four-player racing game. If you spot a machine now it will usually only charge you 50p or even 20p per play.
34. Virtua tennis – Dreamcast
I've yet to play a better tennis video game since the Dreamcast original. I had the demo before the full game and could easily play it for hours with a friend.
33. Pac-Man – Arcade

This is the best new arcade game I've played. It's a Pac-Man free-for-all where you can eat a pill, turn big and eat other players. Very fun.
32. TimeSplitters 3 Future Perfect – Xbox/PS2/Gamecube
The online mode was excellent for an Xbox title, with clans fiercely battling it out for the top spot. You could even create your own crazy levels and face opponents on them.
31. Unreal Tournament – PC/Mac/Various
A very well-designed and balanced FPS that helped push the competitive scene further with various esports tournaments taking place over the years.
30. Dota 2 – PC/Mac


For me it's not as good as League of Legends (see further down), but Valve's Defense Of The Ancients game is well worth a mention.
29. Forza 5 – Xbox One
Ooh. Shiny next-gen cars.
28. Eve Online – PC/Mac

^ This.
27. Left 4 Dead – Xbox 360/PC
I'm a little sick of zombie games now, but Counter Strike with zombies works for me.
26. Halo 2 – Xbox
This offered some of the finest console FPS multiplayer maps and moments, and is still regarded as the best Halo multiplayer game by some.
25. Tekken 2 – PSone
Still my favourite Tekken game, it was finely balanced and paved the way for Soul Calibur (see number 23).
24. Dance Dance Revolution – Arcade/Various

The chance to embarrass yourself in front of all of your friends and strangers on a night out. What's not to love?
23. Soul Calibur – Arcade/Dreamcast

Where Tekken introduced great 3D fighting and combos, Soul Calibur brought incredible graphics, weapons and super-fast gameplay to the mix. Phenomenal.
22. Mario Party – N64
Let it be known that Monopoly is not the most competitive board game around. Mario Party could be deliciously evil at times and bring out the real competitive side in gamers and non-gamers alike.
21. Worms – PC/Various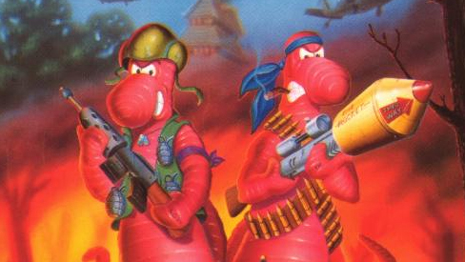 Cluster bombs, ninja ropes and exploding sheep. Need I say more.
20. Command and Conquer Red Alert 2 – PC
Still my favourite old-school PC strategy game. It was gloriously stupid but brilliant fun.
19. International Track and Field – PSone

Button-bashing has never been quite as fun as it was in this Olympic Games sim. Nor has breaking virtual world records.
18. Battlefield 3 – Xbox 360/PS3/PC/Various
More team-based and in-depth than the more recent Call of Duty games, but for me not as enjoyable as the original game next in our list…
17. Call of Duty 4: Modern Warfare – Xbox 360/PS3/PC/Various


This took the military console FPS to another level. Groundbreaking.
16. Wii Sports – Wii
I can still clearly remember the first Wii Boxing match with my girlfriend (those virtual punches hurt). This game brings out the hyper side of non-gamers and for that it must get a strong mention.
15. Quake – PC
Doom may have invented deathmatches, but Quake perfected them. Frag-tastic.
14. Guitar Hero – Various
There's nothing like killing a friend with mind-bullets after you riff their head off with a lick of Megadeth. In other words, let the plastic guitar rock off begin.
13. Starcraft 2 – PC/Mac

This video probably doesn't do gaming any favours with non-gamers, but sod it.
12. Pokemon Diamond/Pearl – DS
I was tempted to include the original Game Boy's Red and Blue but the games have come on so much since then, it'd be a tragedy not to mention the DS titles Diamond/Pearl and Black/White.
11. Power Stone – Dreamcast

Undoubtedly Dreamcast's best multiplayer game, there was nothing like this four-character brawler at the time. And although Power Stone 2 offered four-player multiplayer, it just wasn't as classic as the original.
10. Street Fighter II – Super Nintendo/Mega Drive/Various
It gave us the Hadouken, Chun Li's Spinning Bird Kick and let us beat the hell out of our friends in the streets of China. 'Nuff said.
9. Goldeneye – N64


It's not what it was, but go back in time 15 years and you'd be experiencing the birth of the console FPS multiplayer genre. Facility, one shot kills, pistols = amaze.
8. Bomberman – Super Nintendo
My earliest memory of Bomberman is playing in a game tournament at my local game shop at the age of eight years old. I beat a grown man three times my size and made him weep: "Oh God I can't believe I just lost to a kid. He seemed like a nice little kid too." That day I learnt to play dirty and be ruthless in video games, and that guy learnt not to judge people's gaming ability based on their personality (and size). Thanks, Bomberman.
7. Mario Kart – Super Nintendo 
Still the king of family racing games, Mario Kart on the SNES has well established itself in the gaming hall of fame. Banana skins, Bowser and graphics that made the SNES seem more powerful than it was, this is still probably the most addictive SNES game.
6. Counter Strike: Source – PC

CSS took PC FPS tactics to another level. "Fire in the hole," indeed.
5. FIFA 12 – Xbox 360/PS3/PC/Various
EA's closest attempt at footballing perfection. The online matches were superb (other than the disconnects), plus the balance and attention-to-detail were top notch.
4. Halo: Reach – Xbox 360


Forget Halo 2 and 4. This is the best console multiplayer FPS ever in my view, hands-down. Bungie's swansong was just beautiful.
3. World of Warcraft – PC/Mac

This is still the greatest game I've played and no doubt will ever play. It's just a shame the damn thing never ends – it's the biggest time sink you will ever fall into. Taking part in duels, playing team-based Battlegrounds matches and sneaking into the enemy's city on a PVP server, stunning other players and stealthing back out again were just some of the millions of fun things you could do with rival players.
2. Smash Bros Melee – Gamecube
Who would've thought the best fighting game I've had the pleasure of mastering would have Mario in it? On the surface it's a cute, simple brawler. Once you've played it for a few years you'll realise it's as deep as some of the more serious 2D fighting games out there, if not deeper. Incredible fun.
1. League of Legends – PC/Mac

Like the bass guitar, League of Legends is easy to pick up but incredibly hard to master. Boiling it down to the absolute basics, it's a five versus five team game where you have to break into the enemies' base and destroy their Nexus. But once you start going further down the rabbit hole you realise there is so, so much more to this MOBA (multiplayer online battle arena) strategy game. And there's nothing quite like working with a decent team to secure a victory. It's like playing chess on acid. Without as many bad trips.
Watching a League video for the first time will make you wonder what on Earth you just watched, so I've picked a more simple combo video to show off some of the game's more impressive team-based moves.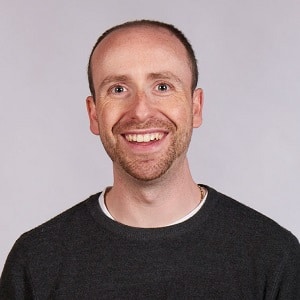 Dom is an award-winning writer who graduated from Bournemouth University with a 2:1 degree in Multi-Media Journalism in 2007.
As a long-time gamer having first picked up the NES controller in the late '80s, he has written for a range of publications including GamesTM, Nintendo Official Magazine, industry publication MCV as well as Riot Games and others. He worked as head of content for the British Esports Association up until February 2021, when he stepped back to work full-time on Esports News UK and as an esports consultant helping brands and businesses better understand the industry.