This is archived content, originally posted in 2013. Article contains affiliate links
We all know that a wired Ethernet connection is better than a wireless one for using the internet, but how does using a Powerline adapter affect your online gaming experience?
We test out the TP-Link AV500, which lets you access your internet connection from a plug socket, to see how it handles PC and console gaming.

Product: AV500 Powerline Adapter with AC Pass Through (TL-PA451)
Producer: TP-Link
Release Date: Out now
Price: £29.99
Reviewer: Dom Sacco
Sometimes it's just not possible to use a wired internet connection for your games console or PC. Your router might need to stay downstairs near your home's central phone line, for example, and you certainly don't want to have a 20-metre Ethernet cable running through your hallways and up stairs to your gaming room.
Maybe you have a splitter and a separate wire running from your main phone line to second connection point in the house. But we've found that plugging your router into this can also be problematic – the connection is not quite as fast or as strong as it would be if your router was directly plugged into the main phone line.
This means a lot of gamers – like ourselves – have to resort to using a wireless internet connection. The problem is, they're just not reliable enough. The connection will get weaker the further you are away from the router, plus you'll be competing with other devices in the house such as your housemates' tablets or smartphones. This means that you could get disconnected just before you're about to beat someone at FIFA online – and get 0 points instead of 3 – or suffer lag when playing Call of Duty at a vital time, resulting in your death in-game.
Thank God for Powerline adapters then. What the hell are they? (we hadn't even heard of them ourselves until a few months back). Basically, these let you run an internet connection through your plug sockets. It sounds weird, but it's simple, cheap, safe and most importantly, works.
We can't stress how simple it is. Taking the TP-Link AV500 out of the box, all you get is a couple of Powerline plugs, an Ethernet cable, a resource CD (which you don't need) and a quick-start guide. There's no hefty instruction manuals and you don't even need to analyse the quick-start guide.
Just use the Ethernet cable to connect your router to one of the Powerline adapters, then plug it into a plug socket and switch it on. Then, plug in the other Powerline adapter into a plug socket near your gaming devices. Switch it on, and connect an Ethernet cable from the bottom of it to your games console or PC. Hey presto – you're done.
You have to make sure both the adapters are switched on to pick up the connection in your games room, but that's as taxing as it gets.

Another plus-point is the fact that a Powerline adapter doesn't even take up a valuable free plug socket space, which you could need for your DVD player, Sky box or whatever else. Each adapter has its own plug socket on its front panel, so you can plug another appliance into it. You can even plug your router into the adapter to power it (see picture, above).
We've been using our Powerline adapters for more than a month now, and have only had one or two very minor lag spikes during one match of League of Legends. We game a hell of a lot here at Leet Games Blog, and can safely say these are more than good enough to game with online, whether you're playing an FPS, MOBA, MMO, sports game or whatever else.
We have a Sky Broadband Unlimited connection, with an average download speed of 4.68Mbps and 0.69Mbps upload speed, with a ping of 30ms.
There is one small downside to using the TP-Link Powerline adapters – they only have one Ethernet port. That means if you have a PS3, Xbox 360 and PC on the same desk, you're going to have to switch Ethernet cables each time you want to use a different machine. But that only takes a few seconds of your time, so we can't really complain like an angry FIFA player who's just been disconnected for the umpteenth time…
The quick-start guide also states that moving one adapter to a different plug socket may cause the connection between the other to cut out, but we haven't yet had that problem. If it happens to you, all you have to do is press the 'pair' button on one adapter for one second, then press the 'pair' button on the other one to re-connect  them. It also states that nearby air-con and washing machine units can interfere with the devices, but you're not going to be playing your Xbox 360 in the kitchen (unless you are the cookie monster, of course).
Verdict
An essential purchase if you love online gaming but your wireless router or the size of your house is stopping you from getting a strong internet connection.
9/10
Pros: Easy to set up, no noticeable drop in connection speed, lets you game in a room far from the router, affordable
Cons: Remembering to switch the adapters on whenever you want to use the internet, only one Ethernet port per adapter
 

This is archived content, originally posted in 2013. Article contains affiliate links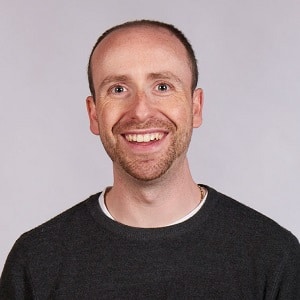 Dom is an award-winning writer who graduated from Bournemouth University with a 2:1 degree in Multi-Media Journalism in 2007.
As a long-time gamer having first picked up the NES controller in the late '80s, he has written for a range of publications including GamesTM, Nintendo Official Magazine, industry publication MCV as well as Riot Games and others. He worked as head of content for the British Esports Association up until February 2021, when he stepped back to work full-time on Esports News UK and as an esports consultant helping brands and businesses better understand the industry.