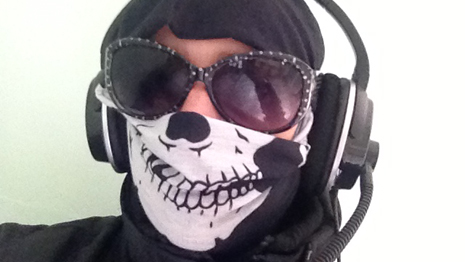 We're dedicated to writing serious video game guides here at Leet Games Blog (when we get the time from our day jobs, of course) – and we're happy to bring you our latest endeavour, which will teach you the amazing ability to transform into Ghost from the Call of Duty series (aka Simon Riley) in under a minute.
Follow these simple steps to look like an utter twit badass quicker than Clark Kent can turn into Superman.

What you'll need
Sunglasses

Gaming headset
Skull Daddy Hoo-rag bandana (you can win one here)
High-neck jacket (or similar)
Gloves
Agility
Willingness to look daft
Instructions
1. Put on the jacket and gloves.
2. Pull the Hoo-rag bandana over your face so the skull is at the top and facing outwards. Grab the top of the back of the Hoo-rag over your head like a cap.
3. Make sure it's positioned correctly so the skull's nose area is where your nose is.
4. Wear the glasses. If you don't have any, nick your girlfriend's or whoever else is around (like we did above – notice the cute dotted pattern). It's okay, it's hot in the UK at the moment so everyone's wearing them, and they'll get them back after you're done.
5. Put the headset on and position the mic so it's curling round. We used a Turtle Beach PX21 headset but any will do.
6. Take pictures of yourself replicating images from Call of Duty Ghosts (like below).
7. Rejoice. You are now the Call of Duty Ghosts guy.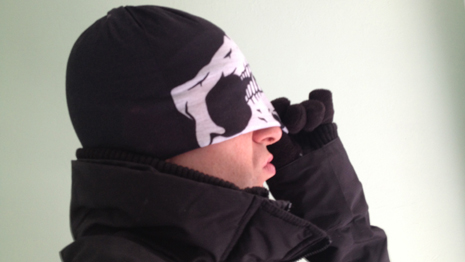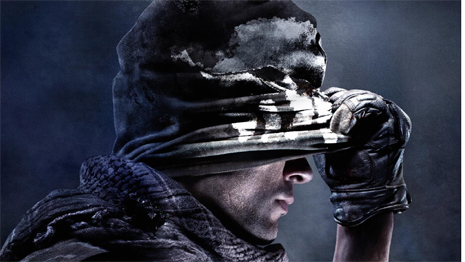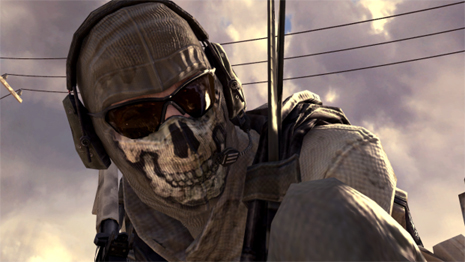 Hide our ads and become a premium reader to support ENUK today from just £1 per month!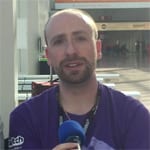 Dom is an award-winning writer who graduated from Bournemouth University with a 2:1 degree in Multi-Media Journalism in 2007.
A keen League of Legends and World of Warcraft player, he has written for a range of publications including GamesTM, Nintendo Official Magazine, industry publication MCV as well as Riot Games and others. He works as full-time content director for the British Esports Association and runs ENUK in his spare time.