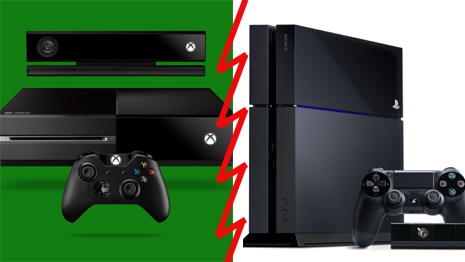 It's fair to say PlayStation 4 captured gamers' hearts and minds at E3 2013 last week with its lower price, pro used games stance and no 24-hour online check-in requirement (see this Amazon/Facebook poll for proof).
But let's not write off the Xbox One too soon. Here are 12 reasons why you shouldn't get carried away by the hype surrounding PS4.
UPDATE: This is an opinion article – do not read on if you're expecting a fact-based news-style piece. 
UPDATE 2: Like I stated in point 12, Xbox One's features were subject to change. Microsoft has now scrapped its online restrictions and used game requirements for Xbox One.

Don't get us wrong – the Sony conference at E3 was excellent, and we're not denying the PS4 is an impressive piece of kit. We own both the 360 and PS3 and are not biased towards one or the other; we just feel that by getting caught up in all the used game hoo-hah, some of the Xbox One's core selling points are being overlooked.
1. Xbox One DOES let you trade games in
Microsoft not handling the used games debate particularly well with Xbox One has caused a gamer uproar. But let's be clear about this.
You can still buy, sell and trade second-hand boxed games as usual, but it'll be up to publishers (like EA, Activision and Ubisoft) whether you can do this with their games.
Trade-ins can only be made at 'participating retailers'. While it's a shame this may exclude sites like eBay and Play.com, you can bet your bottom pound that national store chain GAME will be one of those participating retailers; it's likely others such as HMV and supermarkets will be, too. Time will tell.
You'll also be able to buy new game discs from stores – or download a digital version from your console – on release day. So if EA doesn't allow you to trade in Battlefield 4, chances are you will have downloaded it new anyway, and so you may not even own a disc to re-sell.
2. PS4 may require an online connection too
We're not saying that Xbox One initially requiring users to have access to the internet once every 24 hours is a good thing, but we are asking – is it really that bad?
Sure, if your internet goes down for more than a day, you're not going to be happy. But don't think that the PS4 will be the immediate solution to this problem. It doesn't matter now anyway – Xbox One has scrapped its initial 24-hour policy.
When Sony said during its E3 2013 conference that the PS4 wouldn't require at least one online check-in every 24 hours, or a constant internet connection, it meant so for its first-party games and the console itself.
Third-party publishers are free to come up with their own Digital Rights Management (DRM) for PS4. For example, Activision's Destiny requires a constant internet connection. So the PS4 system doesn't require the internet to work, but certain games will. And we're pretty sure those annoying security updates for PS3 won't be going away on PS4 (the ones that won't let you play a game until you've downloaded them). So, you will need the internet for PS4, just in a different way.
And speaking of security…
3. You can't predict problems
From the Xbox 360's red ring of death to the PS3 hack that saw user's personal data at risk, one thing we've learnt from consoles is that unexpected problems can happen.
Siding with or buying one platform too early may not be wise; reading reviews and spotting the bugs first may help you better decide which console to purchase.
Our point is, neither Sony or Microsoft are infallible, but if we had to choose between a hardware inconvenience and identity theft, we'd opt for the former.
4. Game ownership
Do you think you own your PS3 games? Will you truly 'own' that copy of Killzone on your PlayStation 4? Think again.
Let us refer you to Sony's own PS3 licensing agreement online: "You do not have any ownership rights or interests in the [PS3/PS4] System Software. All intellectual property rights therein belong to SCE and its licensors, and all use or access to such System Software shall be subject to the terms of this Agreement and all applicable copyright and intellectual property laws. Except as expressly granted in this Agreement, SCE and its licensors reserve all rights, interests and remedies."
Another part states: "You may not resell Game Software unless expressly authorised by Sony Computer Entertainment Europe. Resale and rental are prohibited unless expressly authorised by SCEE."
Basically, Sony owns the game; you have the permission to play it. Perhaps this will be the same for PS4?
This has been the case for years. In World of Warcraft, you don't own your characters, or any of their accessories. You don't own their traits, skills, achievements or weapons. You don't even own their appearance or styling – even if you created it. Blizzard owns all of that. You simply pay Blizzard to let you access that content.
One would assume retailers like GAME have permission to resell PS3 and PS4 games. And you would assume Microsoft will also give them that permission for Xbox One (as long as the game publisher agrees to it).
Now, let's look at an Xbox 360 game box.
"Unauthorised copying, reverse engineering, transmission, public performance, rental, pay for play or circumvention of copy protection is strictly prohibited."
There's no mention of reselling here.
Anyway, let's stop being pedantic for a second. Xbox One works by letting you install a game to the console's hard drive. You then own that version of the game and have access to it from 'the cloud', regardless of what happens to the disc and from where you're accessing it. Your Xbox One game library works on up to 10 systems; Sony's works on two.
For more information on Xbox One game ownership, read this: How games licensing works on Xbox One.
5. The controller
For all the talk of online connectivity, DRM and exclusive games, one thing has been massively overlooked: the Dualshock 4 controller for PS4.
Us and the PlayStation controller have never really got along. It's the positioning of the analogue sticks – we much prefer the less symmetrical layout of the Xbox pad (left stick higher, right stick lower), which lends itself more to fast-paced online gaming. The PS controller analogue sticks have always felt too loose, and slightly awkward to control when pressing the shoulder buttons at the same time.
The PS4 controller also looks like it's got even longer and less wieldy than it was before, although Sony says it has finally tightened up the analogue sticks. Plus, it has a touch pad and light bar (see point 10. The features).
Call us crazier than Kim Kardashian and a crate of Kit Kats, but we'd rather pay a little more at launch and enjoy years and years of more comfortable gaming with Xbox One. Speaking of paying…
6. Price
We'd rather pay £429 for the Xbox One rather than PS4's £349 asking price, for a number of reasons (see them listed in this article), not just for the Xbox One's controller shape alone (obviously).
The Xbox One comes with Kinect; you'll have to pay £44 extra if you want a PlayStation Camera for the PS4, or £54(!) if you want an additional DualShock controller. The Xbox One controller doesn't have a price yet, though Amazon has listed it for $60. (UPDATE: Our point is not that the Xbox One is cheaper overall, because it's not, it's that we feel it offers better value in the long-term.)
You'll also have to pay to play online using the PS4, just like Xbox Live. This will cost "less than $5 per month" – around the same as Microsoft's service.
7. The games
This is arguably the most important part of all. While both machines share a lot of excellent third-party games, like Thief, Destiny and Battlefield 4, they also have their own console exclusives. Here's our pick of ten for each.
Sony's include Final Fantasy XIV, Knack, Killzone: Shadow Fall, Driveclub, Infamous: Second Son, The Order 1886, Daylight, Deep Down, Super Stardust HD and Planetside 2.
Microsoft's include Halo 5, Titanfall, Quantum Break, Crimson Dragon, Forza 5, Sunset Overdrive, Ryse, Project Spark, Dead Rising 3 and Killer Instinct.
For us, Xbox One edges PS4 on the exclusives front. Quantum Break, Titanfall and Ryse look like fantastic new IPs, plus Halo and Killer Instinct will no doubt be good fun too. We will miss out on Final Fantasy XIV, though its successor, Final Fantasy XV (formerly known as Final Fantasy Versus XIII), will be available on both consoles.
8. The features
Both Xbox One and PS4 have Blu-ray drives, similar technology, and aren't backwards compatible with Xbox 360/PS3 games respectively (UPDATE: PS4 will have access to a "limited library" of PS3 games thanks to a Gaikai streaming service – thanks James).
They also have a host of impressive features. Notable Xbox One features include:
Smart Match, a new online matchmaking system that gets you into online games faster. It removes lobbies and waiting times for online matches. It pairs players based on skill, language and reputation. While you wait, you can watch TV or listen to music.
Game DVR lets you record game footage and upload it to YouTube or Twitch – no expensive game recorders required.
Achievements are getting an upgrade, with a more personalised stats hub (and there's just no comparison between Xbox Achievements and PSN Trophies).
Xbox Live – the platform alone is enough to make us want to stick with Microsoft; it's still miles better than PSN
Snap mode lets you flick between games, TV and music instantly. While that doesn't seem amazing, it means you can use Skype to talk to a group of friends at once while playing a game (meaning you can talk to others who don't have an Xbox).
For PS4, there's the following:
You can share portions of game footage with other users, which can be uploaded as you play
Gaikai lets you stream PS4 games to PS Vita
PS4 has a sudden sleep mode, like the 3DS, that lets you pause play and immediately resume whenever you like.
The console is not region-locked
The PS4 controller's light bar can be tracked by the console, which, depending on where you are in the room, can reorganise the size of your split-screen to be closer to your position.
We couldn't find so many great features for the PS4. But hey, PS4 buyers, it's okay. You're finally going to get a headset out of the box and cross-game chat. Eight years after Xbox 360 made it commonplace. (UPDATE: The irony is, Xbox One will not include a headset out of the box. Thanks to LKennedy for pointing that out).
9. Xbox will be out earlier (probably)
It hits shelves in November; The PS4 is out "this holiday season", which could mean anything from October (unlikely) to a few weeks before Christmas.
We still love getting new games as early as possible – and having the first next-gen console around one month before the other is good enough for us.
10. Getting DLC first
From Call of Duty to Skyrim and Grand Theft Auto, Xbox 360 still offers new downloadable content to its users months before PS3 players. You can expect this to continue on Xbox One.
Owning a PS4 and having to wait potentially several months for the next add-on pack in COD: Ghosts or other triple-A blockbuster in the future? That's not for us, thanks.
11. Big Brother is not watching you
The Kinect voice and camera sensor may need to be switched on for Xbox One to work, but you can leave it in a 'pause' state where it won't listen to you.
When Xbox One is on and you have a conversation in your living room, it won't be recorded or uploaded.  When the system turns off, it'll only listen out for "Xbox On," and you can turn that off too.
Plus, personal data like videos, photos, facial expressions and heart rates won't be shared without your permission. Read more info on Xbox One's privacy details here.
12. It's all subject to change, anyway
Microsoft has said the features and requirements of Xbox One "are under development and may change prior to release".
"In the months ahead, we will continue to listen to your feedback as we meet with our partners in the ecosystem to bring additional detail about our policies," read a statement.
So the controversial used game and online policies could change.
As many football club supporters say, keep the faith. Overall, Microsoft hasn't let us down with the Xbox and Xbox 360 – and we expect it won't do with the Xbox One either. The company is far too corporate, experienced and affluent to let one of its gaming systems fail.
We'll leave you with a question.
Do you want the Mercedes with a lower price tag, a faster engine, better fuel economy and resale value? Or do you want the slightly more expensive Aston Martin that isn't as keen on letting your friends drive it, but has better in-car features and more driver enjoyment in the longer term?
We've made our choice.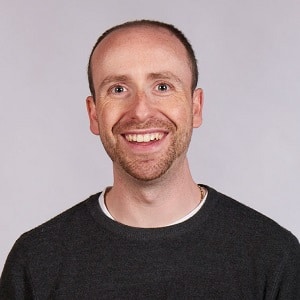 Dom is an award-winning writer who graduated from Bournemouth University with a 2:1 degree in Multi-Media Journalism in 2007.
As a long-time gamer having first picked up the NES controller in the late '80s, he has written for a range of publications including GamesTM, Nintendo Official Magazine, industry publication MCV as well as Riot Games and others. He worked as head of content for the British Esports Association up until February 2021, when he stepped back to work full-time on Esports News UK and as an esports consultant helping brands and businesses better understand the industry.