The possibilities within Fire Emblem: Awakening – both in terms of gameplay tactics and character relationship building – are vast to say the least.
After finishing the game, here are the battle pairings and class developments we found most effective for developing each of our favourite characters. Note: Mild marriage-related spoilers.

We recommend reading our Fire Emblem Awakening Seals Guide first, for the basics on levelling and class changing. Note: To marry someone, they must first be compatible with a certain character, then you must pair them up on the battlefield until their rank moves from C to B to A to S.
Cordelia & Severa

This was the most devastating partnership in our entire playthrough; the pair were named the top heroes for every level once we'd obtained them.
After recruiting her in chapter 7, have Cordelia become a Dark Flier first so she learns Galeforce at level 15 (this skill allows you to have a second turn after defeating an enemy). Be careful with her in earlier chapters, as she's pretty weak, so pair her with My Unit (MU) and let your main character take the brunt of enemy attacks. Make sure you marry her to MU, too, before starting paralogue 10 and paralogue 12. Eventually you can upgrade Cordelia to a Falcon Knight.
After recruiting Severa in paralogue 10, we pushed Severa to level 20 then switched her to a Myrmidon class using a Second Seal. Once she becomes a Swordmaster she's unstoppable.
What you'll have is a mother and daughter with decent stats, each with the Galeforce move. Use Cordelia as the lead character to take advantage of the additional spaces she can move thanks to her pegasus, then attack and kill an enemy. When Galeforce activates, move to your next foe and switch to Severa before attacking. Kill the enemy and Severa's Galeforce will give you yet another turn. This allows you to kill up to three enemies in one move. Lethal.
Note: Our MU became a Mercenary then a Bow Knight, giving Severa additional attack skills.
Chrom & Lucina
After marrying Chrom off to Sumia early on, make sure Sumia becomes a Dark Flier, so she unlocks Galeforce at level 15. And ensure you do this before finishing chapter 13 (this is when Lucina joins your party).
We reclassed Lucina to a Cavalier shortly after recruiting her, giving her a few extra movement spaces per turn. In seemingly no time at all she should hit level 20, allowing you to upgrade her to Paladin. We gave her a couple of Seraph Robes and before long she had a max HP of 80.
Paired with Chrom, you have a team who can dish out a ton of sword/lance-based damage and take a fair whack too. For Chrom, we simply levelled him up slowly with MU to begin with, before eventually upgrading him to Great Lord. The couple work a treat on the battlefield, and Lucina is an absolute beast of a tank. We highly recommend using her.
Virion & Miriel
Why not stick two long-range damage dealers together to create an über force?
For Virion, we simply upgraded him to Sniper at level 20 and gave him long bows so he can damage enemies three squares away. Miriel was reclassed to Dark Mage and eventually become a scarily powerful Sorcerer. Give her normal and dark magic, and supply her with Mire, so she can take out enemies from miles away. Marry these guys and Laurent will be recruitable from paralogue 14, though we didn't take to his personality enough to use him in our first team.
Vaike & Cherche
After acquiring Cherche in chapter 12, we found Vaike to be the perfect partner for her. They both dish out a ton of damage, they both wield axes, making them a lance-wielder's worst nightmare, and Cherche makes a great Griffon Rider/Wyvern Lord later on. Have her as the leader and make her become a Griffon Rider first. This will give her the Deliverer skill (Movement +2 when paired up). In our playthrough she could move a whopping 12 spaces in one turn, making her an ideal support/scouting unit.
We reclassed Vaike as a Barbarian and later a Berserker to really hone his axe skills and increase his damage output.
My Unit & Morgan
The most versatile pairing in the entire game, MU and Morgan make a formidable team. We levelled our MU up to level 20 first, before reclassing him to Mercenary and then Bow Knight, giving him the ability to wield bows and move eight squares per turn on horseback. We had MU marry Cordelia, giving Morgan the Galeforce skill (as long as Cordelia learns Galeforce before you recruit Morgan in paralogue 12).
We switched Morgan to Tactician and eventually Grandmaster, but it's really up to you how you play with this pairing in terms of classes. Both characters have access to every class in the game, so the sky really is the limit.
Lissa & Gaius
Make sure you speak to ginger-haired Gaius in chapter 6 to recruit him. We found his laid-back attitude complemented Lissa's frantic clumsiness – and on the battlefield they match as well.
We made Lissa level up to a Sage before reclassing to Valkyrie, making her a balanced magic healing/damage class. We pushed Gaius to become an Assassin, and the option to make him a Trickster is interesting too, as that way, both Lissa & Gaius will be healers.
Have Gaius as the party leader and he'll make a lot of counter attacks, keeping Lissa safe (which is very important, considering she's a weak healer early on in the game with no direct attack moves).
Anna & Pr. Marth
Probably the most bizarre choice of partnership in our team, Anna and Marth pretty much fell together as rejects. They're by no means useless, just not quite as powerful as other characters in the later stages of the game (due to our initial neglect)!
Anna is a very strong Trickster after being recruited in paralogue 4, who we later turned into a Bow Knight. And Pr. Marth can be obtained by completing the Champions of Yore DLC from Spotpass. He doesn't have any dialogue sadly, but being a unique Lodestar class, he can reach level 30 before you need to reclass him. And of course, he's an excellent swordsman.
Basilio & Flavia
We didn't have much time to spend with these two, as you only recruit them in chapter 23. But having seen them in cutscenes together so much throughout our playthrough, we couldn't imagine either of them pairing up with anyone else. They make a great team of warriors, but better yet, their on-screen banter and dialogue is humorous and well worth experiencing.
Your pairings?
The above list contains just a few pairings focusing on our favourite characters.
Do you have any powerful marriages/pairings or class changes you experienced in Fire Emblem: Awakening? Leave a comment in the box below and share your tactics with our readers.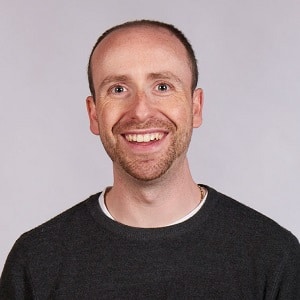 Dom is an award-winning writer who graduated from Bournemouth University with a 2:1 degree in Multi-Media Journalism in 2007.
As a long-time gamer having first picked up the NES controller in the late '80s, he has written for a range of publications including GamesTM, Nintendo Official Magazine, industry publication MCV as well as Riot Games and others. He worked as head of content for the British Esports Association up until February 2021, when he stepped back to work full-time on Esports News UK and as an esports consultant helping brands and businesses better understand the industry.