Some of the smallest things in League of Legends can make the big differences, claims a  post on the website of pro gaming outfit Team Dignitas.
Nigel 'Oshera' Thomas has shared a couple of quick tips on how to make the most of your summoner spells and ultimate attacks for your champion.

Summoner spells
From Heal to Flash, the two summoner spells you choose can really change the dynamics of your play style.
"A big thing that is over looked with these spells is how commonly they are wasted," says Oshera. "This can set you back immensely because of the high cooldowns that Summoner Spells have.  This is where your first tip comes in – remain calm.
"Think about the situation. If you are about to die and are Ignited, you should probably just let yourself die. There is no sense in wasting your Flash over a wall if the Ignite is just going to kill you when you jump over. On the other side of the situation, if you are about to kill someone and they have less than 100 health and are Ignited, don't Flash over the wall to try and secure the kill. Keep calm and think about the situation."
This ties in with our article of remaining calm in a competitive gaming situation.
If your opponent in League of Legends is going to die anyway, why waste a Flash?
Ultimate attacks
Oshera goes on to say that an Ultimate can be seen in a similar way to Summoner spells.
"The difference though, is that depending on the champion, your Ultimate has a much lower cooldown than your Summoners," he says. "For champions such as Attack Damage (AD) Carries you will want to use your Ultimate as often as possible if it can be used to push your opponent out of the lane, causing them to miss Creep Score (CS) and experience."
So basically, stopping your opponent from killing computer-controlled minions will give them less experience and keep them from growing stronger for longer. For champions with global effects from their Ultimates, it differs.
Oshera explains: "For a champion like Karthus for example, you would have to weigh out if using your ultimate would either secure a kill, or guarantee your teammates will get the kill, or win a fight thanks to your significant damage.
"Thinking straight and clearly about the use of your Ultimates can help you not waste them and make sure they are up for your next teamfight, so you have the upper hand."
Stay tuned for some more League of Legends and Dota 2 guides on Leet in the future.
Thanks, Team Dignitas
Hide our ads and become a premium reader to support ENUK today from just £1 per month!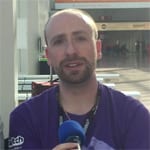 Dom is an award-winning writer who graduated from Bournemouth University with a 2:1 degree in Multi-Media Journalism in 2007.
A keen League player and WoW RPer, he has written for a range of publications including Games TM, Nintendo Official Magazine, games industry publication MCV as well as Riot Games. He currently works as full-time content director for the British Esports Association.