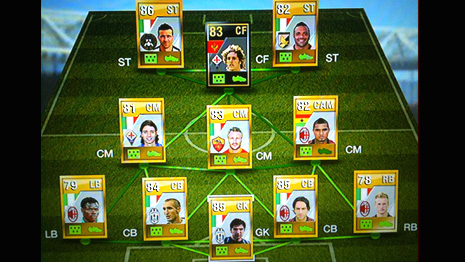 Not only is playing as an Italian-focused Serie A squad in FIFA 12 great fun, but it's also quick and easy to create in Ultimate Team too.
We show you how to build a great Serie A Italy squad in FIFA Ultimate Team in just one week for around 50,000 in-game coins.

Getting started
First of all make sure you've read our FIFA 12 Ultimate Team: Complete Guide. This will teach you the basics of playing FIFA Ultimate Team online, including how to get cards and coins for less. Follow these tips and you'll be able to build this squad within a week or so, if you play for just a few hours each day.
When searching for players, you want to generally select 'Italy' under nationality and 'Serie A' under league. We chose a 4-3-1-2 formation for this team. Make sure you choose your own formation first, or stick with ours, then look for players in that formation only – this way you'll have better team chemistry.
We opted for more underrated players as opposed to the hundreds of Patos and Robinhos in pretty much every other team online. Why be the same as everyone else when you can be different AND win?
Goalkeeper
Buffon (Italy, Juventus) – 85 – you can pick this guy up for less than 1,000 coins if you're lucky. We got him for 800 coins – an absolute steal. He hasn't got the most powerful kick, but his agility and overall goalkeeping ability is top notch.
Defenders
LB: Taiwo (Nigeria, Milan) – 79 – don't be fooled by Taiwo's sub-80-rating. He's an unbelievably fast full back and has strong defending stats too. Be prepared to pay 7,000 coins for him.
CB: Chiellini (Italy, Juventus) – 84 – with great positioning, defending and heading, Chiellini can also get the odd headed goal from a corner. He'll set you back around 6,000 coins.
CB: Nesta (Italy, Milan) – 85 – Milan's veteran defender is clinical and an all-round brilliant defender, though he's not too fast. He costs around 2,000 coins or less.
RB: Abate (Italy, Milan) – 78 – like Taiwo, this guy feels like he should have an 80+ rating. He has 91 pace and makes for an excellent wing full-back who is decent at crossing the ball. You can find him for around 1,000 to 1,500 coins.
Midfielders
CM: Del Rossi (Italy, Roma) – 83 – a great central midfielder who gets into the right positions and will win the ball countless times in the middle of the park. He's worth a few thousand coins. Don't be afraid to try a long shot with him.
CM: Pirlo (Italy, Juventus) – 83 – for the left side of midfield we originally used Montolivo, but recently found Pirlo can do a better job at making those corners and long passes count, especially long lofted through balls through to the strikers. Don't pay more than 2,000 for him.
CAM: Boateng (Ghana, Milan) – 82 – although he's not a standard central midfielder, thus not having maximum chemistry in this position, we found Boateng to be a very powerful addition to the squad. He makes great runs, is pretty skillful on the ball, is decent at heading and can score the odd goal too. Worth 3,000 or so.
Forwards
CF: Jovetic (Montenegro, Fiorentina) – In-Form 83 – our star player, Jovetic can shoot, pass and dribble effectively. Plus, he's a FIFA 12 five-star skill player meaning  he can pull off every fancy flick and ball trick in the game. Feel free to get the standard form Jovetic for 1,000-2,000 coins, but we recommend saving up 20,000-25,000 for the In-Form version. Fantastic player.
ST: Miccoli (Italy, Palermo) – 82 -possibly the most underrated Serie A striker, Miccoli is an absolute beast in the right hands. He's a natural goalscorer, and can dribble his way through a defense with ease. Unfortunately he's not the best header of the ball. He's worth a few thousand coins.
ST: De Natale (Italy, Udinese) – 86 – this guy is capable of making some of the most beautiful runs in the game, and like Van Persie, can make a goal out of seemingly difficult situations. Downsides: He's bad with his head, and worth around 10,000 coins.
Substitutes/alternatives
GK: De Sanctis (Italy, Napoli) – 83 – a great sub keeper, you can get him for a few thousand coins.
RB: Maicon (Brazil, Inter) – 85 – a brilliant defensive style full-back who is more of an all-rounder compared to Abate, but in our opinion he's not worth the 10,000 ish coins.
CB: Lucio/Zanetti – if you can afford to buy Inter's centre-backs, they make a very impressive pair of defenders that can easily bolster any side's defense.
CM: Montolivo (Italy, Fiorentina) – 81 – as mentioned earlier, Montolivo is a great long passer and has a decent long shot on him too. You can get him for less than 1,000 coins too.
CM: Marchisio (Italy, Juventus) – 81 – another great, cheap midfielder. A real all-rounder which you can get for less than 1,000 coins.
ST: Balotelli (Italy, Manchester City) – 81 – Balotelli is a strong player with a great shot on him and a strong head. A perfect 80th minute substitute to steal a late headed goal. Worth a few thousand coins.
ST: Cavani (Uruguay, Napoli) – 86 – Cavani is strong, with a great heading ability and powerful shot. He's ideal linking up with Uruguay teammate Forlan if you prefer to take long shots and headers as opposed to dribbling and close-range shots. He's worth around 6,000 to 8,000 coins.
ST: Forlan (Uruguay, Inter) – 84 – Forlan is one of the best long-shot takers in FIFA 12, plus he has a good header on him and natural goalscoring ability. He's worth a few thousand coins.
What do you think of our Serie A squad? Let us know your thoughts in the comments box below.
More FIFA 12 tips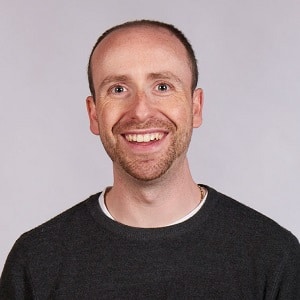 Dom is an award-winning writer who graduated from Bournemouth University with a 2:1 degree in Multi-Media Journalism in 2007.
As a long-time gamer having first picked up the NES controller in the late '80s, he has written for a range of publications including GamesTM, Nintendo Official Magazine, industry publication MCV as well as Riot Games and others. He worked as head of content for the British Esports Association up until February 2021, when he stepped back to work full-time on Esports News UK and as an esports consultant helping brands and businesses better understand the industry.