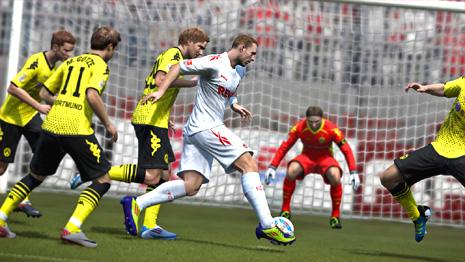 FIFA Ultimate Team is one of the most challenging and addictive online modes out there.
We show you the best way to build a team, sort out team chemistry, get coins easily, buy and sell players in FIFA 12 online and more.

What is FIFA Ultimate Team?
Think of it as a football card-collecting online mode in FIFA 12. It lets you trade player cards with other users online, earn in-game coins which can be used to buy more cards and build a team, before playing your team against others. Wins earn you more coins.
Obtaining a player card means you'll be able to use that footballer in your squad. You can also buy new packs of cards for in-game coins or real money, and even change your kit, stadium and manager.
Team chemistry
Whether you're playing on Xbox 360, PS3 or using the PC web app, this is the first thing you should think about in FIFA 12 Ultimate Team.
Your team's chemistry has a maximum rating of 100. The higher the number, the better your players will perform with one another and link play together effectively. There are some expert FIFA gamers who favour strong individual footballers over chemistry, but in general you'll want a high chemistry rating.
Chemistry increases if you have players (and a manager) who share the following in real life:
·    Nationality
·    Football club
·    League
·    Formation
The more of the above they share with one another, the better the chemistry. Putting players in the correct position will also boost chemistry. For example, playing a Striker as a Left Winger will not be as effective as if you placed him in a central Striker position. And having an all-English Premier League team will likely result in a chemistry rating of 100.
You can change a player's preferred position and formation with special cards, but they will cost you additional coins.
Building your team effectively
Now you know how FIFA Ultimate Team works, it's time to decide what kind of team you want to create. Perhaps it's a team of Spanish greats, strong Premier League stars, promising Japanese players or the Brazilian national team (be warned, most teams online consist of Brazilian players – we encourage you to create something unique). Here at Leet we manage a team of Italian and Serie A players.
We recommend starting small, with some bronze or silver cards of players that fit into your squad well. Concentrate on similar nationalities and correct positions for now, and maybe one or two stand-out players. Change your formation to suit your team as you progress.
Play a few games against the computer to build up your coins and get a feel for your squad. Or play same live opponents if you're feeling brave. Once you've got a thousand or so coins, use the Auction function to search for a player you want. We recommend starting off with 70+ players, or those in the early 80s if you can afford it. You can sort players by formation, nationality, league, club or position, so you can find exactly who you want. Try and make sure your players share at least two of those first four aforementioned areas with each other, and buy players in the right positions for your formation.
We found signing a decent goalkeeper and set of defenders first was the best approach. And perhaps just one reasonable striker. If you can prevent the other team from scoring, you're more likely to get a draw or win early on, and that means more coins.
Buying player cards for less
Have a look at lots of versions of the same player card so you can get an idea of its market value. We find playing late at night or early in the morning can help you spot the odd bargain, so keep your eyes peeled. Sometimes cards will go for much less than their buyout price, so if you have the time, stick around and be patient.
A lot of gamers use the tactic of bidding at the last minute by 100 coins to win a card.
Ignore shiny gold (rare) or black cards (in-form players) to begin with, as these usually go for thousands or even tens of thousands of coins.
Of course, another way of building a quick squad is to amass lots of coins quickly.
How to make coins quickly and easily
Like any marketplace, you can make the most of FIFA Ultimate Team by buying low and selling high.
There's a small amount of users who want a quick sale, and will price their cards for unusually low amounts. If you spot one – even if you don't need it – buy it anyway, and sell it on for more. Rinse and repeat.
Be efficient. Spend less time dawdling in the options and more time on the pitch. Once you start winning games regularly you'll amass thousands of points. For example, rack up four back-to-back wins within an hour and you can make yourself around 3,000 coins.
If you have the spare money, buy some gold packs to boost your team and coin count. Avoid the temptation of spending lots of your hard-earned cash in the game though, as it really isn't necessary, unless you want to unlock the achievement for finding a black in-form player card. We built a squad of 80+ gold Italian players and spent less than £4 on packs. If you're a big enough FIFA fan, you'll be getting FIFA 13 anyway, and all your money will then have arguably gone to waste.
You can also log in to the FIFA Ultimate Team web app on your PC and keep track of your auction bids and update your squad.
Selling tips
When selling cards, check what each one is worth first by using Auction Search. Prices can fluctuate within days, so check again regularly if your card isn't selling.
Obviously, the higher the player card's overall rating, the more it'll be worth. Find out how rare it is too. The 85-rated Nesta centre-back is worth much less than the 84-rated Chiellini centre-back, despite having a higher rating. This is partly because Nesta is more common, but also because Chiellini has better defending, heading and pace stats.
Find out if the player has four or five-star skill moves as these will be in higher demand with users who want skilful footballers. Those with 90+ pace stats are also worth more as there are plenty of FIFA Ultimate Team users who want a fast squad.
Sometimes you're better off discarding low-value cards and getting around 20 to 300 coins from EA, rather than putting them on the auction house every hour. Putting cards on one-hour auctions will mean you have a higher chance to get a quick sale.
You should put rarer players such Messi on for longer (if you really want to sell such a player in the first place, that is).
How to win games online
If you've got the squad but are having trouble against some of the tougher opponents out there, read our other FIFA 12 guides to stand a fighting chance:
·    FIFA 12: Tackling guide
·    How to score like a pro
·    FIFA 12 skills video
·    FIFA 12: How to quickly improve your virtual pro
Creating more teams
It's a good idea to have a second team or full squad of reserves, which you can use to rest your main squad and earn more money to improve them.
One good tactic is to keep your old players when you replace them with better ones, and keep them instead of selling them on. This way you can quickly build a second team.
Once you've made your ultimate team, why not keep going and create several other ones. By this time you'll have got skilled at team-building and discovering what kind of players you prefer.
Card boosters
You'll need to win games or use morale-boosting cards to keep your team's form up, which affects how well they play during games.
To keep them fit and running at full speed each match, rest players every two or three games, or use fitness cards. Also, your players will have a contract, which determines how many games they can play. You can buy contract cards from the Auction Search or in new packs.
If a player's contract expires, don't worry, you still keep him. You'll just need to obtain a contract card to use him in a match again. If you're playing enough matches, you should have collected a small pool of coin – so be wary not to spend them all at once on new players.
Finally, you can boost an individual player's shooting, or heading, or other area, with specific cards.
Unlocking achievements
Be sure to invite a friend who has a squad in FIFA Ultimate Team into a match, as you'll unlock an achievement. Try entering the tournaments to win cups and unlock more achievements such as the one for winning ten cups.
You'll also unlock an achievement for buying out a player card worth 30,000 coins or more, and another for finishing a tournament match with a team that has an overall rating of 85 or higher.
More FIFA Ultimate Team achievements can be earned by opening 100 packs, or playing 100 matches with one player.
Sort out your internet connection
FIFA Ultimate Team is slightly annoying as it's online only – even if you're playing against the computer. If you get disconnected from Xbox Live or PSN, that's it, you will forfeit the match you're in and your players will lose one point on their current contract.
Ensure your router's NAT is open. Follow this article on Microsoft's Support website to find out how to get your network set up properly for online gaming.
Your tips
You can share your FIFA 12 Ultimate Team words of wisdom and experiences below.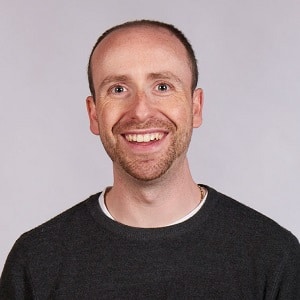 Dom is an award-winning writer who graduated from Bournemouth University with a 2:1 degree in Multi-Media Journalism in 2007.
As a long-time gamer having first picked up the NES controller in the late '80s, he has written for a range of publications including GamesTM, Nintendo Official Magazine, industry publication MCV as well as Riot Games and others. He worked as head of content for the British Esports Association up until February 2021, when he stepped back to work full-time on Esports News UK and as an esports consultant helping brands and businesses better understand the industry.