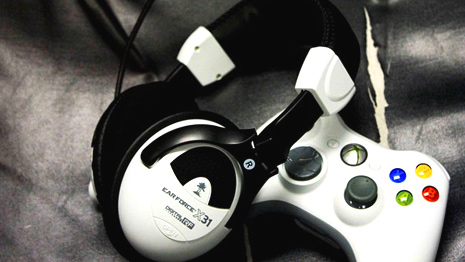 Headsets can make all the difference when playing online, in a team or even by yourself.
We've teamed up with UK accessories supplier Gaming Zap to list the top ten gaming headsets and help you find the right one for your budget, whether it's for Xbox 360, PS3, PC or all three.
Xbox 360
Plantronics GameCom X30 – £15


The GameCom X30 is one of the best ear-piece headsets available for the 360, offering fairly solid construction and a considered design. The microphone reaches your mouth easily and the earpiece is comfortable to wear with good enough sound quality. This is also certainly one heck of an upgrade over the standard Xbox 360 communicator.
SteelSeries Spectrum 4XB – £35


An excellent mid-tier headset. SteelSeries has been well-known in the gaming space for years. This headset, suitable for both game audio and voice chat, is comfortable to wear for extended periods, includes a clever extensible microphone and has crisp sound quality. The 4XB also shares the iconic SteelSeries look with a monochromatic design and small green highlight.
Turtle Beach X31 – £75


The Turtle Beach X31 headset is a great choice for a top tier device that packs in the quality without inflating the price. Turtle Beach is another trusted manufacturer for top-of-the-line headsets, and its expertise shows here, with a cleverly designed wireless headset that offers unparalleled sound quality and microphone clarity. There are also some official Call of Duty: Modern Warfare 3 Turtle Beach headsets due.
PS3
Turtle Beach Ear Force PBT PS3 – £15


The PBT Bluetooth Communicator is a slimline wireless ear-piece headset for the PS3. It offers strong sound quality and a fairly good fit. It also has a unique skill; it can pair to your phone and your PS3 simultaneously, allowing you to switch between the two at the press of a button.
4Gamers Officially Licensed CP-PRO – £46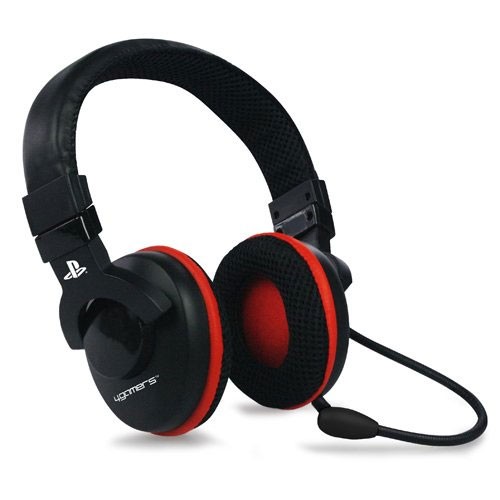 This offers an excellent wired connection to your PS3, allowing you to hear both game audio and voice chatter. You can adjust the volume of each independently. The fit is comfortable, if a bit heavy, and the construction is also quality.
Turtle Beach DPX21 Surround Sound – £115


The DPX21 is an extremely high-level surround sound headset that offers an incredibly lush sound experience. The DPX21 is also compatible with the PC and most sound systems, allowing you to listen to music or watch films with it as well.
PC
Ozone Attack – £18


A cheap and cheerful PC gaming headset that offers a fresh snow design. The headset's sound quality is middling, but the microphone is good and the headset is reasonably comfortable to wear. There's also an in-line controller to adjust the volume independently.
Razer Orca – £45


The Razer Orca is a real stand-out set of gaming headphones. It provides excellent sound quality for your money, although it's only stereo sound instead of 5.1 surround sound. The headset's bright green design is also quite eye-catching but won't be to everybody's tastes.
Razer Chimaera – £130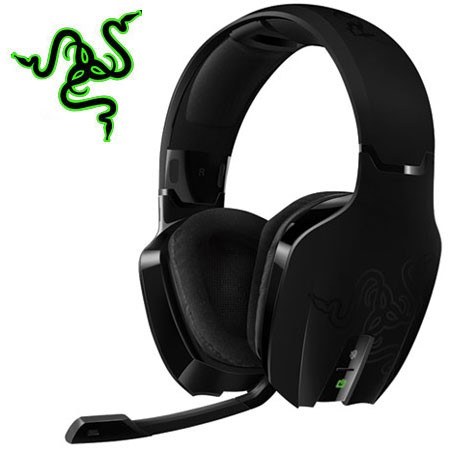 This premium gaming headset – compatible with both PC and Xbox 360 – offers truly amazing sound quality. It's wireless and offers 12 hours of battery life, which should be enough for most gaming sessions. The build quality is top notch as you'd expect. It's definitely a headset that can handle quite a few LAN party trips.
All Platforms
Logitech F540 Universal Wireless Gaming Headset – £140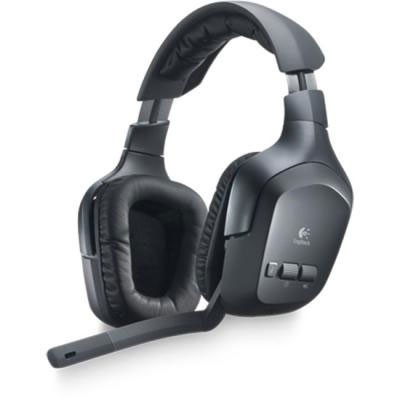 This is quite possibly the most comprehensive gaming headset available. The F540 is yet to be released, but looks to offer unparalleled gaming options, connecting to PC, Xbox 360 and PS3. The wireless headset lasts 10 hours on a single charge, and can be charged while in use via micro USB. The laser-tuned drivers provide excellent stereo sound and the build quality also looks to be top notch. One to look out for.
This post was written by William Judd. William writes for Gaming Zap, one of the UK's leading online retailers of gaming accessories, including Xbox 360 chargers and Xbox 360 controllers.

Hide our ads and become a premium reader to support ENUK today from just £1 per month!