Ever wondered what happened before Megaman was built? What caused the robots to take control of the city? What went wrong when Dr Light and Dr Wily were friends?
The Protomen's epic rock opera takes a new twist with Act II: The Father of Death, set before their debut CD. But is it any good? We reveal all in our full review.

Artist: The Protomen
Album: Act II – The Father of Death
Genre: Epic/musical
Label: Sound Machine
Release Date: September 8, 2009
Reviewer: Dom Sacco
The Protomen are a nine-piece band who write music about the story of Megaman (although this record features work from 15 musicians).
Forget iffy 8-bit Game Boy jingles and squiggly guitar covers of Final Fantasy – there's an entire story to be told by The Protomen. Lyrics, characters and film-like narrative – all completely original.
Think War of the Worlds, but more epic.
Act II – The Father of Death is set before the period in their debut EP: the battle between Megaman and Protoman. Instead, we rewind back to the time before machines had control of the world and Megaman's creator, Dr Light, was actually friends and business partners with future evil mastermind, Dr Wily (they were originally known on first name terms as Tom and Albert).
You find out what caused them to break down and How the World Fell Under Darkness (track seven).
The story also revolves around Dr Light's love, Emily, and young hero Joe. At the end of the final track, Here Comes The Arm, we find out what gives Light the inspiration to create Megaman.
It is awe-inspiring, spine-tingling and brings a whole new meaning to the word "epic." I don't want to give the story away but rest assured it is breathtaking. I know people who don't even like games or this style of music and they were all enraptured.
The music is absolutely fantastic. It's a whole new direction from the heavy rock chords of their debut EP, and a step into Spaghetti Western acoustic guitar territory ala Ennio Morricone, bordering on 80s synth and occasionally 'Mike and the Mechanics' power ballads. With violins, choir vocals and brass. But don't let that put you off.
Each song has it's own style and although you may not be amazed by listening to just one track, the album will absolutely blow you away. It feels like a stage show musical without being tacky.
Just make sure you get the physical CD as the lyrics book will be invaluable (it includes extra story narrative as well as the usual lyrics).

"They've waited so long for this day, Someone to take the death away…
No son would ever have to say, 'My father worked into his grave'…"
Sons of fate
In their first EP, the Nashville nine-piece used a clever mixture of guitar, synth, catchy vocals and original lyrics to recreate levels and capture moments from the legendary, old school Megaman franchise.
With a heavy rock feel, it captures the story of Megaman and his friend-turned-nemesis Protoman. It echoes the dispute between their original creators Dr Light and Dr Wily, which is explored in the new Father of Death record. But if you haven't checked out the debut EP which put the Protomen on the map, you can visit the Protomen Amazon page.
Act III?
It's crazy to think that in an industry which is barely twenty years old, we've already got to the stage of artists taking original work from games developers and evolving it. Pushing it forwards. Fleshing it out. Adding emotion and flair.
Thankfully the Protomen will be working on the awaited conclusion to the story: Act III over the next few years. This will likely be set after the end of their debut EP, and will tell the final tale of Megaman as he takes the fight to Dr Wily.
In the meantime, this current record simply must be heard to be believed – its passion is unquestionable and the whole feel is awesome. You can imagine the story unfolding as the album progresses from track to track.
It really is fantastic. The Protomen are the undisputed masters of re-forming game music.
What other act dress up as bosses from the series and make their gigs known as 'public battles?' Their enthusiasm makes my gaming heart light up with nostalgia.
Verdict
A visceral masterpiece, in every sense of the word. The Protomen have created a true classic which bleeds with emotion and bursts with passion.
A truly epic record and must-have for any Megaman fan.
10/10
You can buy Act II – The Father of Death by visiting the official Protomen website.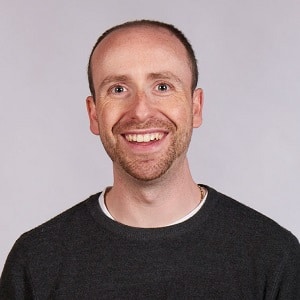 Dom is an award-winning writer who graduated from Bournemouth University with a 2:1 degree in Multi-Media Journalism in 2007.
As a long-time gamer having first picked up the NES controller in the late '80s, he has written for a range of publications including GamesTM, Nintendo Official Magazine, industry publication MCV as well as Riot Games and others. He worked as head of content for the British Esports Association up until February 2021, when he stepped back to work full-time on Esports News UK and as an esports consultant helping brands and businesses better understand the industry.